Section 10 Podcast Episode 172: The Resurrection Of Davey Tingle Fingers
We open the show talking about #SwihartGate. Blake Swihart's mom was very pissed off on Facebook about a joke that was made on the show last week, so we run the full bit and react to it. We talk about Mookie Betts leading the majors in literally every statistical category imaginable, yet Mike Trout's WAR is still better, which means that WAR is racist.
We discuss the angel from the bar at Fenway that was wearing a Section 10 shirt with her husband, who was also wearing a Section 10 shirt. We also discuss how much of a dump Tropicana Field is, what ground rules you would change if you could, a recap of David Price's start against the Rays and how well he's pitched lately, covering the most recent Rangers series, a new segment "Questions For Coley", and the top ten list of Red Sox alumni that Section 10 listeners would want to face.
Red Sox Lottery pick this week — El Guapo! If you're not familiar, we bought a lottery ball cage with 75 numbered balls. Each week, we pull out a number and each number represents a different Red Sox player from the last 25 years or so. Once we draw the number, we do a five minute appreciation for said player.
Down in the DM — When are we getting a #WinTitsRepeat shirt? Which player from the Red Sox 2010's teams doesn't get enough credit? Girl that has humble brag about her view and disguises it as a "love the podcast" post. Guy has story of former Portland Sea Dogs player that wanted to piss on a chick.
Emptying the Bench — Shoutout to Niagara Falls Section 10 shirt post. Red Sox Twitter account making Steve a Mookie lightsaber GIF. Our Mookie Betts logo winner.
Help support the show by grabbing a t-shirt!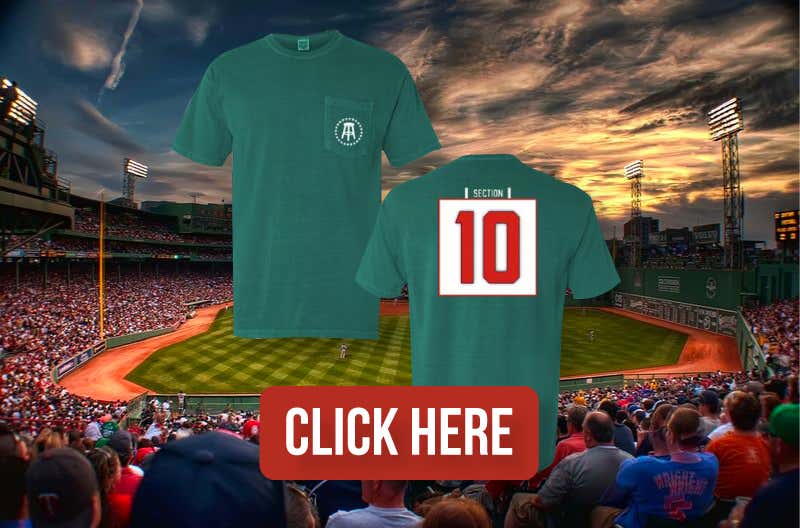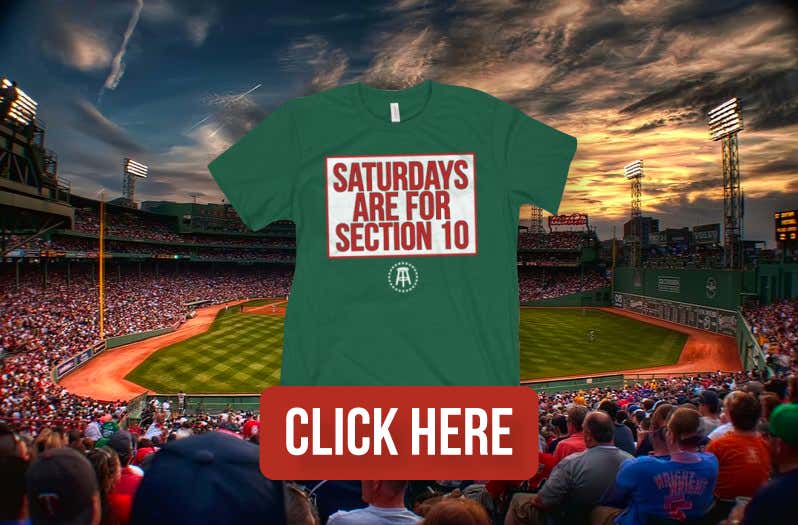 SUBSCRIBE TO THE SECTION 10 PODCAST ON ITUNES
Leave your Red Sox reactions throughout the week on our voicemail, and they could be used at the end of the show: 781-366-0950.