Grading the Newest Sex Scandal Teacher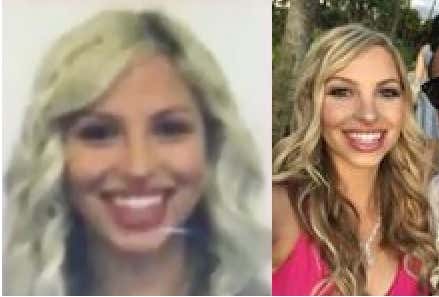 Arizona – A West Valley teacher is facing several charges after she was arrested Thursday for alleged sexual misconduct with a 13-year-old student.
Brittany Zamora, a sixth-grade teacher at Las Brisas Academy in Goodyear, appeared in court for the first time Friday. She's facing eight counts of sexual misconduct with a child, two counts of child molestation and one count of transmitting obscene material to a minor.
The allegations against the former "Teacher of the Year" were reported to police by the elementary school's principal. Police said the 13-year-old boy's parent found text messages between Zamora and her son "indicating sexual activity."
The state, however, claimed Friday that there are more than one victim in this case.
Zamora's bound was set at $250,000. During the initial appearance Zamora said she would "love to go home to my husband."
Go ahead and judge me if you will; I don't care. This story of marital bliss just speaks to me. It's a romance that melts the Irish heart and brings out the warrior poet in me. Based on that top photo with the diamond, this Brittany Zamora is the same one who appeared in this sponsored site about proposals. Where that husband she told the judge she's so anxious to get home to tells the story of how they met. And how they got engaged on a skydiving trip:
How We Met: Brittany and I met when we were 16 years old. We were walking into our first job interview and arrived at the building at the same time. We locked eyes shortly after. Both distracted and mesmerized, we secretly kept staring at each other from across the room. …

Knowing how special the proposal would be, I wanted to do something spectacular; something so exceptional that it would instantly take her breath away and be talked about for ages. From the moment we first saw each other, we had been "falling" for one another. So, it was only appropriate to ask Brittany while "falling"; a.k.a. skydiving.
That's touching. They met when they were both 16 and became sweethearts. And now she's 27 and tossing those same distracted, mesmerized stares her students three years younger than that. And maybe she's "falling" for sixth graders. Plural. But that doesn't diminish in any way the romance that blossomed on that job interview so many beautiful moments ago.
The Grades:
Looks: Those eyes. That billion megawatt smile. DSLs. A mouth like a Muppet character. I try not to do this too often but sometimes it's practically impossible not to.
Grade: A
Moral Compass/Bad Judgment: Just as a reminder to the few who don't get this, SSTs are extremely fucked up, no matter the age of the student. But 13-years-old is completely bonkers. These blogs are ridicule. I was thinking as I read this how when I was in 6th grade, I played guard and D-tackle on our intermural flag football team. And once the cheerleaders took turns calling out every player's name, one at a time. And when one girl did my cheer I got an instant crush on her. Did nothing about it. When home after the game and played with my Star Trek models. This kid is exchanging dirty texts with his dimepiece teacher about the sex they were having. Plus there's more than one so we might get updates? The major difference is my life got much better and I don't see how theirs could. Still another easy
Grade: A
Intangibles: The competition is fierce already, but she might just add "Sex Scandal Teacher of the Year" to her resume.
Grade: A
Overall: A
Do you have someone you want to see graded? Tweet her to me @jerrythornton1 or email me at jerry@barstoolsports.com. Your service to the betterment of mankind will be its own reward.