President Obama's Official Portrait Looks Like Ass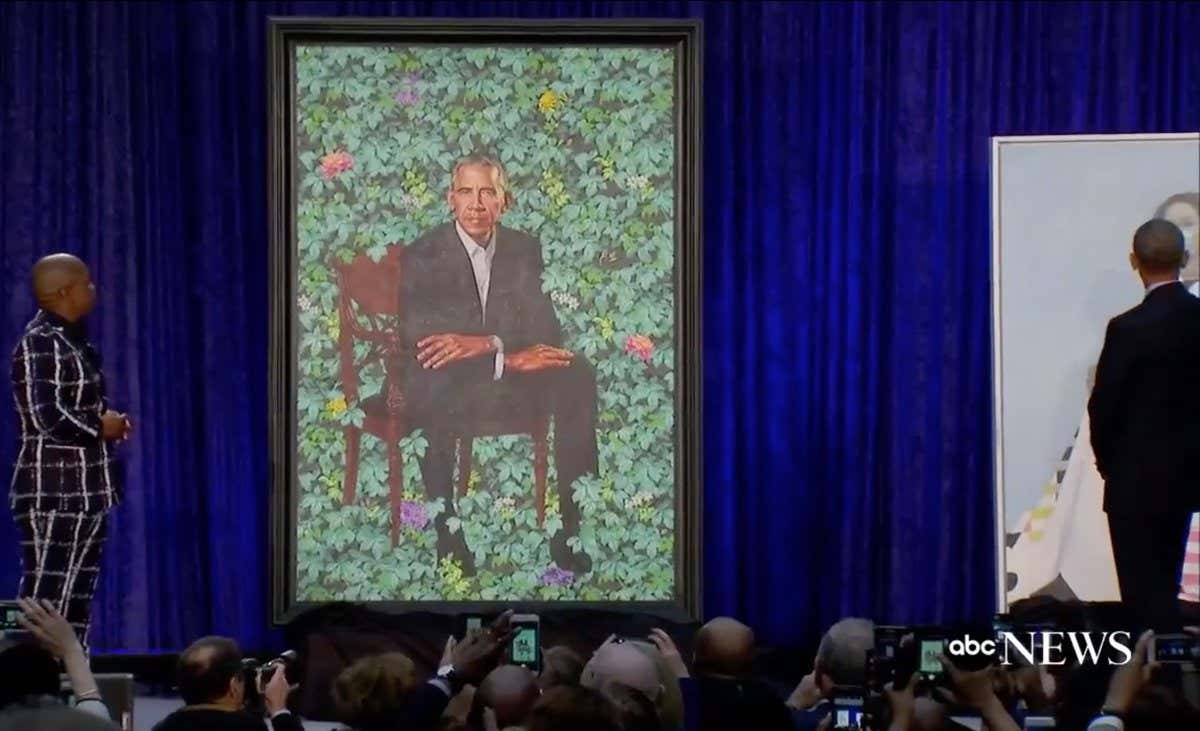 President Obama is a big foliage guy. I know that. You know that. This portrait stinks though. It's lacks a certain je ne sais quoi when I see it. I know Obama is a Chicago guy. If he was a cubs fan, you could have sold me on the fact that he's on a wall of ivy to give a tip of the presidential hat to his Chicago roots.
Maybe he's just kinda giving a nod to his greatest moment as President… No, not the speech that he gave in front of Chicago after winning the election but his performance on Between Two Ferns with Zach Greekname that I wont google.
So while that might be the official portrait, I'll always think of this as his real Presidential Portrait.
Yes We Can have pancakes.
Next time people tell you I'm so partisan hack job, remember that I critiqued the Presidential portrait. Not many have the balls to do that.