All Of The Movies You Should Be Excited For In 2018
This weekend, as I was dreading seeing 'Fifty Shades Freed' for the Monday Morning Movie Review, I realized there was a good chance none of you guys would even want to read my review of that movie. I mean, why would you? I hopped on Twitter and asked if you'd like me to do a "Top 10 Movies I'm Most Excited For In 2018″ blog instead, and the response was pretty positive so I got to work quickly. When I started constructing my list, however, I realized there was no way I could narrow down the flicks I'm anticipating the most to just ten, so ladies and gentleman, in order of release date, I present to you…ALL of the movies you should be excited for in 2018!
'Black Panther' – February 16th
T'Challa, after the death of his father, the King of Wakanda, returns home to the isolated, technologically advanced African nation to succeed to the throne and take his rightful place as king.
Kicking off the list is the latest installment to the Marvel Cinematic Universe, and lucky for us, it's out on Friday! I've covered my hype for this movie pretty extensively over the last few weeks so I won't talk your ear off too much here, but Ryan Coogler is a MUST WATCH director after 'Fruitvale Station' and 'Creed', and when you pair him with Kevin Feige and give him the keys to Wakanda, his "MUST WATCH" tag is multiplied tenfold. This movie has an all-star cast top to bottom, it's getting rave reviews across the board, and it'll be a cultural phenomenon that has the potential to change the movie industry forever. No hyperbole there at all.
'Annihilation' – February 23rd
A biologist signs up for a dangerous, secret expedition where the laws of nature don't apply.
'Annihilation' is Alex Garland's sophomore effort in the director's chair, following up 2014's 'Ex Machina' which is a movie I love the shit out of. He's also the writer of '28 Days Later', 'Dredd', and 'Machina', and adapted this to the screen from Jeff VanderMeer's critically acclaimed book. If his track record wasn't enough of a sell for you, Natalie Portman stars in this one alongside Tessa Thompson, Jennifer Jason Leigh, and Oscar Isaac. I'm usually in for all things sci-fi, and I knew this would be no exception the second I saw the trailer. It's so well done, and I NEED to see the world that lies beyond that bubble-like film.
'Game Night' – February 23rd
A group of friends who meet regularly for game nights find themselves trying to solve a murder mystery.
While 'Game Night' certainly seems like a step down from the previous two films listed, you gotta shake things up and replace blockbusters with comedies every now and then to keep your theatergoing experience fresh. This one just stood out to me, the trailer made me laugh out loud on multiple occasions, and I think the concept is really unique, so I'll be there!
'Red Sparrow' – March 2nd
Ballerina Dominika Egorova is recruited to 'Sparrow School' a Russian intelligence service where she is forced to use her body as a weapon. But her first mission, targeting a CIA agent, threatens to unravel the security of both nations.
I'm REALLY hoping this is J-Law's bounce back. I'm a big fan of hers and have been since 'The Hunger Games' days, and she's had a rough go of things the past few years. She went from delivering amazing performances every time she graced the screen to being in 'Serena', 'X-Men: Apocalypse', 'Passengers', and 'mother!' back-to-back-to-back-to-back. Her acting quality hasn't dipped one bit and was on full display in 'mother!', but everything around her isn't up to her speed. I need 'Red Sparrow' to be up to her speed, and I think it will be.
'Tomb Raider' – March 16th
Lara Croft, the fiercely independent daughter of a missing adventurer, must push herself beyond her limits when she finds herself on the island where her father disappeared.
Helllllll yeah Lara Croft! Been playing Tomb Raider video games for as long as I could remember (I had my brother's hand-me-down Playstation 1 as a kid and 'Legends' was one of 360's first major releases) and think that Alicia Vikander is the perfect woman for this role. It looks like they're mostly following the storyline of the most recent games as well, which is a great call. From the first trailer, I got Lady Indiana Jones vibes, and that's about the best compliment I could give it.
'Isle of Dogs' – March 23rd
Set in Japan, Isle of Dogs follows a boy's odyssey in search of his dog.
While not all Wes Anderson films land for me, 'Fantastic Mr. Fox' did, and it did so much that it's all I need to get me in the door for 'Isle of Dogs'. Bryan Cranston playing the lead is a bonus.
'Ready Player One' – March 30th
When the creator of a virtual reality world called the OASIS dies, he releases a video in which he challenges all OASIS users to find his Easter Egg, which will give the finder his fortune. Wade Watts finds the first clue and starts a race for the Egg.
Spielberg's return to the genre he built! I haven't read the book but I've heard good things, and from everything I've seen in promotional material, I'm just astonished that this is a real movie. There's so much intellectual property flying all over the place that 'Ready Player One' already feels larger than life, and larger than just about every movie coming out in 2018. The Iron Giant is seemingly going into battle alongside the Delorian for christ's sake!
'Super Troopers 2′ – April 20th
When a border dispute arises between the U.S. and Canada, the Super Troopers are tasked with establishing a Highway Patrol station in the disputed area.
Sooooooooo…I gotta be honest. I've tried to get through 'Super Troopers' on a few occasions and I just can't do it. I know, I know, sacrilege for a lot of you. Nothing about it makes any sense because I usually love stoner comedies, but the trooper's sense of humor doesn't line up with my own. Sorry folks, I can't explain it. I know this is highly anticipated however (what a pun there), so it earns a spot in this blog. Maybe before 4/20 I'll give the original another shot.
'Avengers: Infinity War' – May 4th
The Avengers and their allies must be willing to sacrifice all in an attempt to defeat the powerful Thanos before his blitz of devastation and ruin puts an end to the universe.
There it is! Infinity War is far and away my most anticipated movie of 2018. Nothing is even close. Ten years after Iron Man first graced the big screen and captured all of our imaginations, eighteen films into the universe later, Infinity War is finally upon us. I honestly can't believe we're already this close to its release!
For the first few years in the MCU, every movie built to the original 'Avengers' in 2012. Other than 'The Force Awakens', that was the biggest release of my lifetime. I'd never seen anything like it at that point. You couldn't go anywhere or do anything without overhearing a conversation about our favorite heroes teaming up together, whether it was who would win in the teased Thor vs Hulk fight, who would die, who would make their debut, virtually everything you could possibly think of was discussed openly in the months leading up to that movie. As a comic book nerd for my entire life, it was surreal. Now, six years later, with dozens more characters thrown into the fold and our original Avengers fleshed out emotionally more than anyone could have imagined, this will be the grandest-scale superhero movie of all time. Stuff we thought (until even recently in this superhero dominated world) would only be attainable on pages. Can't wait.
'Deadpool 2′ – May 18th
After surviving a near fatal bovine attack, a disfigured cafeteria chef (Wade Wilson) struggles to fulfill his dream of becoming Mayberry's hottest bartender while also learning to cope with his lost sense of taste.
Loved the first Deadpool and have no reason to believe this one isn't gonna one-up it with Cable (played by Josh Brolin) thrown into the mix. I do hope we get another fairly contained story this time around, as I really enjoyed that Deadpool didn't have to save the world or anything in the original. It was just a personal revenge story that happened to have a superhero present. Deadpool doesn't need anything beyond that.
'Solo: A Star Wars Story' – May 25th
During an adventure into a dark criminal underworld, Han Solo meets his future copilot Chewbacca and encounters Lando Calrissian years before joining the Rebellion.
Believe it or not, when I made my original "Top 10″ list for the movies I'm most excited for this year, this didn't make the cut. I know that may be shocking as I'm a guy who lives, breathes, and sleeps 'Star Wars' (and has a lightsaber tattooed on my forearm), but I'm just not over the moon about this one. I just feel like there's so many other stories that should've been told before we dove into what Han was doing prior to 'A New Hope'. Things will evolve over time I'm sure, and after 'Infinity War' my hype for this may kick into high gear, but right now I'm kinda just content that it's happening. It could be good, it could be great, it could be horrible. If it is, I'll just remove it from my headcanon and move on, not create a petition to remove it from Lucasfilm's arsenal and create my own cut without any women or minorities, like the psychopaths did for 'The Last Jedi'.
'Ocean's 8′ – June 8th
Debbie Ocean gathers a crew to attempt an impossible heist at New York City's yearly Met Gala.
Hey, the 'Ocean's' franchise is getting rebooted! I think this movie looks like a lot of fun. I'm sure it'll cause a big fuss over the all-women cast, where everyone on the right will call this a libtard SJW-fest, and everyone on the left will argue that no movie should ever have a man in it, but I'm a sucker for heist movies and I'd be in the theater if there was an all-alien cast. Plus, you know this is gonna perform well, get a sequel, and eventually we'll get the original cast back for the superfilm "Ocean's X".
'Jurassic World: Fallen Kingdom' – June 22nd
When the island's dormant volcano begins roaring to life, Owen and Claire mount a campaign to rescue the remaining dinosaurs from this extinction-level event.
I hate to say it, but I don't think this looks good at all. The second trailer, the one presented above, is a hell of a lot better than the first, but digressing from the cool "weaponizing dinosaurs" concept proposed in 'Jurassic World' to go save the friggin' dinosaurs again seems like a massive misstep. I've included it out of respect for the franchise and Chris Pratt, but this is gonna reach the point of me dreading it upon release, because that feeling in my gut is just SWEARING to me that its gonna blow.
'Sicario 2: Soldado' – June 29th
The drug war on the US-Mexico border has escalated as the cartels have begun trafficking terrorists across the US border. To fight the war, federal agent Matt Graver re-teams with the mercurial Alejandro.
Alright, I've never seen the first 'Sicario', but Feits raves about it, so this one's on here for him.
'Ant Man and the Wasp' – July 6th
As Scott Lang balances being both a Super Hero and a father, Hope van Dyne and Dr. Hank Pym present an urgent new mission that finds the Ant-Man fighting alongside The Wasp to uncover secrets from their past.
'Ant-Man' was one of the most unique superhero movies in the current storm of them, so expect this one to be no different…other than the inclusion of The Wasp, who's basically just a much cooler version of Ant-Man. The trailer shows off some new capabilities and different concepts and I can't wait to see what kind of shit makes the finished movie for out favorite bite-sized hero. Oh, and again, this is made by Marvel, so that's practically a guarantee that it'll be great.
'The Incredibles 2′ – July 13th
Bob Parr (Mr. Incredible) is left to care for Jack-Jack while Helen (Elastigirl) is out saving the world.
YES! Other than 'Infinity War', this is my most anticipated movie of the year. When the first 'Incredibles' came out, I had Incredibles sheets, pillows, toys, wallpaper, I named my rabbit "Violet" after one of the characters in the film, I was caught in the craze. You put that "i" logo on something, I had to have it. It's my favorite Disney/Pixar movie, it's the best Fantastic Four movie we'll ever see, and it's much too often left out of the "Best Superhero Movie Ever" discussion. The ending of the flick left the door open for a sequel and for a while I thought they'd never capitalize on that, but here we are. I love the Parr family like I love my own, and this hitting theaters the week of my birthday just adds to my giddiness. Need this movie and I need it now.
'Mission: Impossible – Fallout' – July 27th
Ethan Hunt and his IMF team, along with some familiar allies, race against time after a mission gone wrong.
The Mission: Impossible franchise is such a weird one. The first two films in the series, while proving some now iconic moments, aren't great. The first is okay I suppose, but I wouldn't watch the second if it were on FX right now. JJ Abrams was brought in to do the third, and everyone expected another fairly schlocky action movie, but got a super enjoyable blockbuster that showcased Philip Seymour Hoffman as a real evil motherfucker. Every movie since then has been in the right hands, and none have let me down. Not often you see that trajectory, where the movies get better the more sequels they make, but that's the case with 'M:I' and Ethan Hunt is starting to become a bit of an American James Bond. Plus you always get Tom Cruise doing these ridiculous stunts himself and the behind the scenes videos for those are amazing.
'The Predator' – August 3rd


A sequel of the 1987 sci-fi film "Predator"
Shane Black's back to reboot the character he created, and we don't know a ton about this movie right now but the cast features my girl Olivia Munn, the best child actor in the world Jacob Tremblay, Yvonne Strahovski, and Sterling K. Brown, which is an interesting group to say the least.
'A Star Is Born' – October 5th


A movie star helps a young singer and actress find fame, even as age and alcoholism send his own career into a downward spiral.
Out of all movies in this blog, this is UNDOUBTABLY the most Oscar-baity. It's a remake of the 1976 film that shares the same title, which is a remake of the 1954 film that shares the same title. Both of those films landed Academy Award nominations up the ass, and this incarnation of the story now stars Bradley Cooper (who also wrote the screenplay) alongside Lady Gaga. Andrew Dice Clay and Dave Chappelle are also in this, soooooooo…must watch?
'Venom' – October 5th
This plot is unknown.
Tom Hardy is one of my favorite actors in the world, and the prospect of him playing Eddie Brock is really exciting to me. The trailer caught some flack for never showing him as Venom, or never showing the symbiote suit in even a tease, but I LOVED that. I hope they treat that suit like the shark from JAWS and show it very sparsely, making sure it's TERRIFYING every time it's on screen. They probably won't, but I'm gonna tell myself they will until I'm proved wrong.
'First Man' – October 12th


A look at the life of the astronaut, Neil Armstrong, and the legendary space mission that led him to become the first man to walk on the Moon on July 20, 1969.
Remember when I just said Tom Hardy was one of my favorite actors in the world? Well Ryan Gosling is the guy who holds that title for me right now. He's teaming up with Damien Chazelle ('La La Land', 'Whiplash') once again to bring the life of Neil Armstrong, the first man to walk on the moon, to the world. Chazelle's last two directorial performances were for two of my favorite movies of all time, so this definitely ranks into my Top 5 most anticipated this year. I'm sure Gosling's gonna look like a snack in that spacesuit as well.
'Halloween' – October 19th


Laurie Strode comes to her final confrontation with Michael Myers, the masked figure who has haunted her since she narrowly escaped his killing spree on Halloween night four decades ago.
I'm sick of this series, but Jamie Lee Curtis is returning for this year's sequel/soft reboot and that intrigues me.
'X-Men: Dark Phoenix' – November 2nd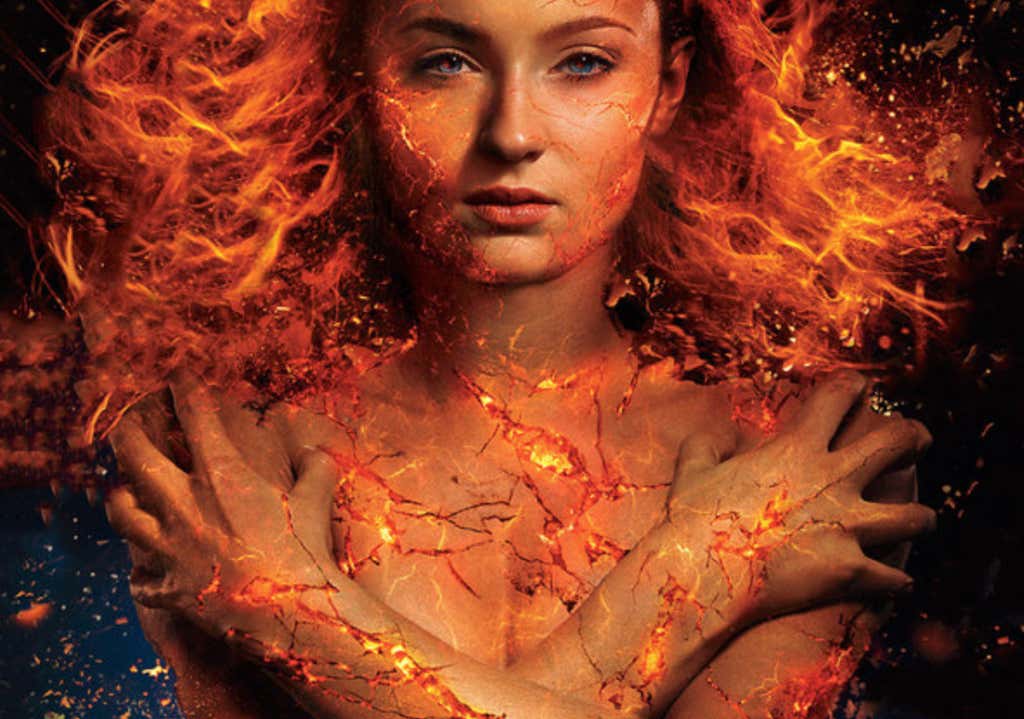 Jean Grey begins to develop incredible powers that corrupt and turn her into a Dark Phoenix. Now the X-Men will have to decide if the life of a team member is worth more than all the people living in the world.
I'll be honest, it's a bit of a gamble being excited for this one as the X-Men franchise doesn't have the most consistent track record, but I'm so superhero crazy that I like even the bad ones. I always think there's something to pull from them. Like, 'Apocalypse' stunk, but that Magneto origin scene in the woods? Fantastic. Worth the price of admission alone. Dark Phoenix is one of the more iconic storylines in the X-Men mythos if you were unaware, so the potential is there, and they better nail it or a legion of geeks will crucify everyone involved (hypothetically of course, on comic book forums) for laying their hands on this beloved arc.
'The Irishman' – Fall


A mob hitman recalls his possible involvement with the slaying of Jimmy Hoffa.
No release date for 'The Irishman' yet, but I'll sell you on it with one sentence. Ready?
Netflix-produced mob film starring Robert De Niro, Joe Pesci, Harvey Keitel, and Al Pacino, directed by Martin Scorsese.
NEXT.
'Aquaman' – December 21st


Arthur Curry learns that he is the heir to the underwater kingdom of Atlantis, and must step forward to lead his people and to be a hero to the world.
Oh no, 'Aquaman' got the short end of the stick having to follow up my sell for 'The Irishman'. For this one, I guess I could just say 'Justice League' wasn't as bad as people said it was! I liked it a lot, and I liked Jason Mamoa as Aquaman. He's one of my favorite superheroes in the game. That's not a joke, not ironic, I genuinely love the character and think he should be portrayed as the badass he is to rid him of the "talks to fish" stigma. This movie apparently reached some issues in production re: making sure everything was underwater, which seems like something they should've figured out before they started filming, but I guess nobody really has their shit figured out.
'Mary Poppins Returns' – December 21st


In Depression-era London, a now-grown Jane and Michael Banks, along with Michael's three children, are visited by the enigmatic Mary Poppins following a personal loss.
Hope you're not too much of a hardo to admit a good Disney musical moves the needle for ya. Emily Blunt takes on the Poppins role here with Lin Manuel Miranda as her co-star, and I'll never doubt Disney in all of my days on this here earth, so I'm in. I'll really see anything that anyone from the original broadway cast of Hamilton is in, though, so this one didn't have to do much to get me in the door. I guess another interesting factor for this movie is that we could get our first look at the "live action" Lion King during the opening trailers. That's purely speculation on my end, but I think the timeframe lines up unless they want to save that for a Super Bowl spot next year.
'Bohemian Rhapsody' – December 25th


A chronicle of the years leading up to Queen's legendary appearance at the Live Aid (1985) concert in 1985.
The final movie on my list is VERY interesting, because I'm a massive Queen fan, I think Rami Malek looks AWESOME as Freddie Mercury, but I don't know how much faith I should put in this biopic based on what Sacha Baron Cohen said years ago when he walked away from the frontman role due to "creative differences" with the band, who's producing the movie. According to him, it's a very family-friendly film, and Freddie dies halfway through, allowing the other 50% to show how Queen still survived as a band. That does NOT sound like a movie I'd be interested in. Family friendly? C'mon, this is rock n' roll we're talking about. I want to see the movie he wanted to see, where we see the parties Freddie would throw where little people were walking around with trays of cocaine on their heads while an orgy was happening.
So there you have it. Mark your calendars for the movies I've li