Enes Kanter Is Reportedly Facing Charges In Turkey For Insulting Hedo Turkoglu On Twitter
"I'm just saying @hidoturkoglu15, master, put a four in the dopingto sell the bastard for two cents."
Eurohoops- New York Knicks center Enes Kanter is facing charges for various insults against Turkish Basketball Federation president, chief advisor to president Recep Tayyip Erdogan and former NBAer Hedo Turkoglu, according to Turkish newspaper Sabah.
An indictment was filed on the grounds that Kanter has "insulted Turkoglu more than once on different dates", per the report by Sabah. The Istanbul Cyber Crimes Investigation Bureau prepared the indictment which is based on "humiliating and hurtful messages" made by Kanter against Turkoglu on his social media.
The indictment mentions that even though Kanter won't appear before the judge, he will be tried in absentia because he "has to be punished for the charges of insult". The case will be heard before the Assize Court.
Uhhhhh, can you actually be charged with a crime for making fun of somebody on Twitter? Because if so, I'm pretty sure Barstool Sports (dot) com is a wrap. Forget about the moon, everybody is headed to the clink. Well most of us are. Pres is going to get the electric chair, KFC will be stoned in public, and like 90% of Stoolies that have weaponized their Twitter account over the years will be shoved into a paddy wagon and sent to break ice in Siberia. On the bright side, watching the different witnesses taking the stand and reading mean tweets from Barstool bloggers would be as fun as watching the Seinfeld finale and wondering which old character was coming out next. Look, Sam Ponder made the trip from Bristol! Not surprised to see Adam C. Best. What's that commotion outside? Oh, the entire country of Honduras just showed up! The mere thought of the famed Seinfeld courtroom picture being recreated with enemies of Barstool Past cracks me up.
Yeah I know that Turkey is a MUCH different country that can pretty much make up their own laws and Kanter already has charges on him from talking shit about their President. But again, talking shit against a guy like Hedo Turkoglu is *remembers that people in the Turkey government may be reading this blog right now* crazy. That guy CARRIED the Magic to the 2009 NBA Finals. Forget about Dwight Howard and Rashard Lewis. Turkoglu was that dude. Stan Van Gundy doesn't have a job in Detroit right now if it wasn't for the Glu Guy. I love Turkey! I love it so much I included this not at all weird video of an all Turkish player dunk contest that someone made in NBA2K16 that I stumbled upon while putting together this blog.
Okay, I think I probably shook the Turks with that video. Anyway, Twitter is just the place where people talk shit. It's time to just accept that fact and move on with life. It's the dumpster fire gif that we see so often of opinions and trash talk. Ban the Nazis, blatant racists, and people that spend their entire existence trolling. But the rest know what they are in for. Twitter is for talking shit, Facebook is for wedding pictures, baby pictures, kiiiiiinda racist memes, and Russian bots, and Instagram is basically a minefield of thirst traps. If LeBron James can get roasted on Twitter roughly 8 billion times a day, Hedo Turkoglu can take a few lumps from an old countryman. Unless dopingto is one of those words that means like 5 different curse words and slurs. If that's the case, Enes made his prison cot and will have to sleep in it. But if Turkey is going to come down on every person that roasted somebody on Twitter, there aren't enough jail cells in the world for just the Twitter eggs alone.
And to the Turkey politicians still looking to throw Kanter in the slammer, I plead for you to just let him be. He is an employee of James Dolan's for the next 1.5 years on a team where their best, most exciting player just tore his ACL. I know this sounds crazy to say, but he will likely experience more suffering and turmoil as a member of the Knicks over the next 18 months than he would in some Istanbul prison. Add in that the Knicks just traded away one of their backup centers, another one has been exiled from the team like Kanter has from Turkey, and the third has been in constant trade rumors for the last 2 seasons. Knicks fans have suffered a lot over the last 48 hours. We don't our double-double averaging big man that is also our Twitter troll to become a political prisoner because he didn't go with a subtweet like LeBron would have or a burner account like KD. If Turkoglu has a problem with Kanter, they can settle it old country style with a trial by combat.
Truth:
P.S. Don't think I didn't pick up on the last line of the story.


The case will be heard before the Assize Court.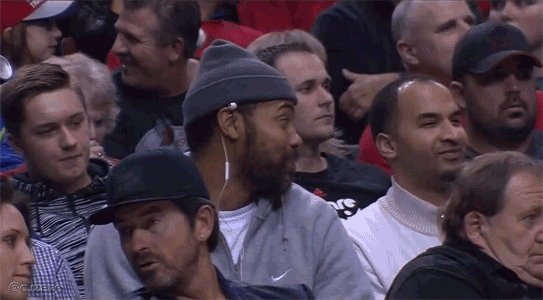 Also on a random but very slightly related note, I never realized how much I missed Peja Stojakovic until I heard the name Hedo Turkoglu. Mostly because I liked his game but also because I really liked saying Peja Stojakovic.