It Is With A Heavy Heart That I Must Announce That Zero Eagles Were Able To Drink Out Of The Lombardi Trophy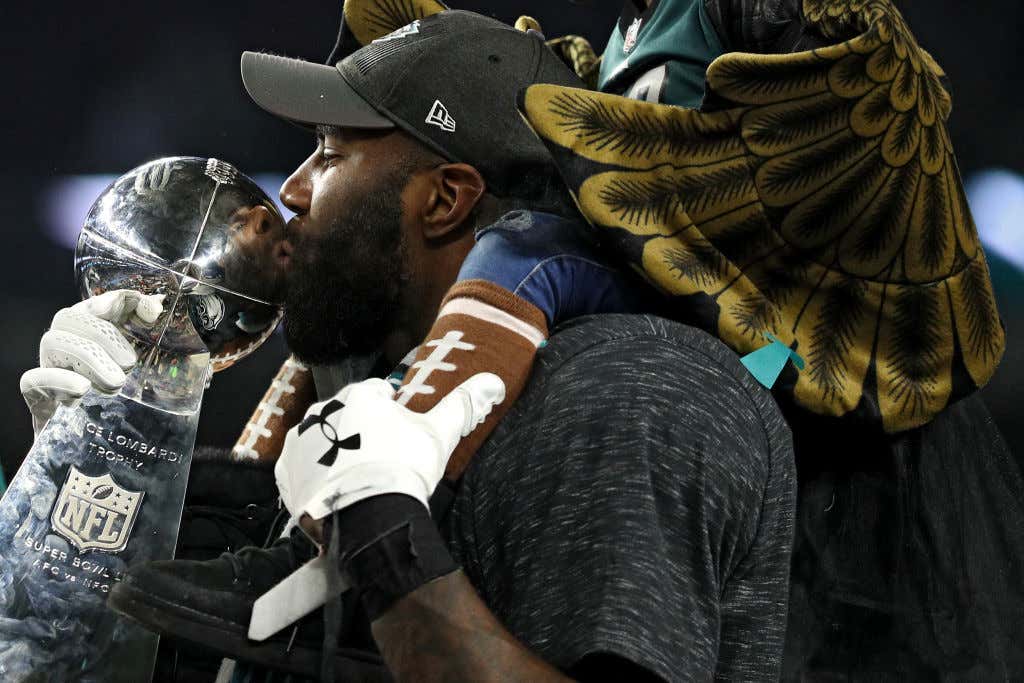 Listen. I don't want to write this blog. The Eagles winning Super Bowl LII is the greatest thing that has ever happened in my life as a sports fan. But rules are rules. Any time a major professional sports team wins a championship that is not the Stanley Cup, I need to remind everybody that the players are physically incapable of filling the trophy up with an endless supply of booze and drink out of it. I gave myself Monday and Tuesday to enjoy the Eagles' Super Bowl but I'm a Journalist. And when you're a Big J Journalist, you're not allowed to be a fan. So it's time that I put my fandom aside and I do my job.
A grand total of zero Philadelphia Eagles players were able to drink out of the Lombardi Trophy on Sunday night after winning the Super Bowl. The facts are the facts and I am merely reporting them.
Now if this were the Flyers winning the Stanley Cup? Well every single member of that organization would be able to drink out of the Cup because it is the greatest trophy in the world.
The Eagles could kiss the Lombardi Trophy. They can bring it up Broad St. with them during the parade on Thursday. But they simply cannot drink any beer out of the trophy. And that's a shame. But I'm sure the Eagles and the entire city of Philadelphia will still gas roughly 50 million beers tomorrow regardless, so I guess it could be worse.