Many Teams Are Saying The Green Bay Packers Now Have To Release Aaron Rodgers For Manipulating The IR Rules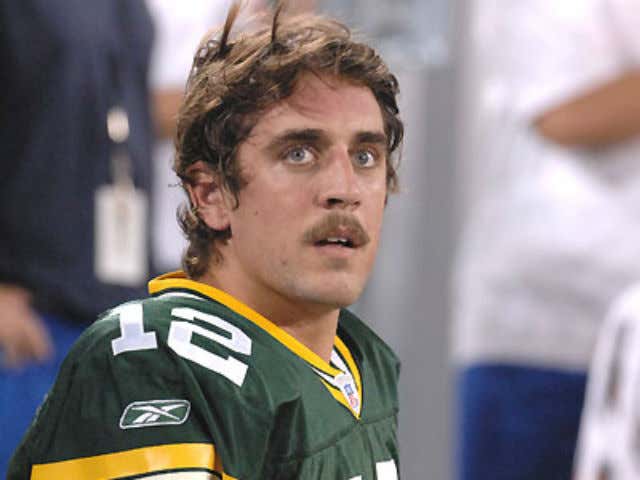 (ESPN) – Multiple teams complained to the NFL last week that the Packers violated the rules regarding players who are eligible to be placed on injured reserve — and that Green Bay should have to release quarterback Aaron Rodgers as a result, league sources told ESPN.
NFL rules stipulate that a player needs to have suffered a new injury that would sideline him at least six weeks to be placed on injured reserve. If that is not the case, the team is obligated to release the player once he is healthy.
Green Bay did not announce its decision to place Rodgers back on injured reserve until Tuesday, after the Packers had been eliminated from a potential postseason spot.
Had the Atlanta Falcons lost to the Tampa Bay Buccaneers on Monday night, keeping alive Green Bay's playoff chances, it's possible Rodgers could have played Saturday night against the Minnesota Vikings. But the Packers opted to shut him down, which teams complained was a violation of NFL rules.
It is not believed that Rodgers suffered any type of new injury against the Panthers. If Rodgers didn't suffer a new injury but was placed back on injured reserve anyway, NFL rules stipulate that the Packers would have to release him — which nobody expects will happen. It is why multiple teams raised the issue. Teams wanted to know why the Packers were being granted immunity.
Talk about an all time overreaction this would be. Every football fan on the planet knew what the Packers were doing when they brought Rodgers back and subsequently placed him back on the IR the second the Packers playoff hopes fell by the wayside and exactly nobody batted an eye. I follow a lot of Patriots fans, a group of people constantly trying to catch another team even tip-toeing near the blurred line of fair and foul play, and not a single one of them was talking about this Tuesday when Rodgers went back on the IR. That's how you know this is a big time non-issue. I'm sure this is an annoyance for other GMs and owners of real life contending teams who would love to manipulate the IR in a similar fashion, but there can't be any live human beings out there who think the Packers should have to release Aaron Rodgers because of this, right?
I don't even know how that punishment makes sense. The vast majority of time I could see GMs doing this for like a third tackle or a special teams WR/gunner, not an all world quarterback, and having to part with a tangential practice squad player hardly seems like a punishment at all. Don't get me wrong, I can't think of anything funnier than the Packers being forced to cut Aaron Rodgers on Christmas for something that was SUPER avoidable. That's an instant 30-for-30 for being one of the all time fuck ups in sports history. The State Farm commercials write themselves. But it's not going to happen, nor should it. Take away a draft pick, the Packers don't even know how to use those, or hit them with a small fine. Or maybe just force them to keep employing Mike McCarthy, that's a penalty the rest of the League can surely get behind.