Putin May End Up Murdering Whoever Designed The "Olympic Athlete From Russia" Logo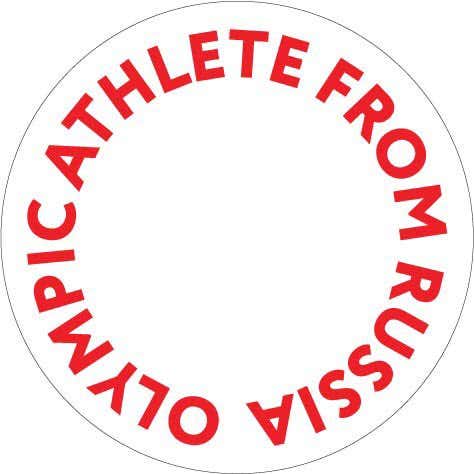 It's one thing to ban Russia from competing the 2018 Winter Olympics. Even Putin himself, without admitting to it, can understand that they probably deserved that punishment. But to then make the clean Russian athletes who are still going to the Olympics compete under this logo that Carl from sales just whipped up on MS Paint? This is where I think Putin may actually declare war on the IOC. He didn't even want to let Russians go to the Olympics in the first place if they weren't allowed to compete under the Russian flag and now you give him this shit? Hell, I'd take "Olympic Athlete From Russia" in WordArt over this thing. The only way this "logo" could possibly get any worse is if the font was Times New Roman. And to think that there's somebody out there who probably got paid for this design.
All I'm saying is that it's okay to poke the bear every once in a while. Need to give Putin a little smack on the head just to let him know you mean business? That's fine. What it's not okay to do is to then take a baseball bat and repeatedly hit the bear with it right after you poke him. That's when the bear is going to get furious and cause nothing but destruction.
Don't get me wrong. I love the fact that the IOC is trying to bring as much shame to Russia as possible by throwing this logo out there as an actual proposal. It's a good ol' fashion "frig off, Russia, ya cheatin' bastards". All I'm saying is that whoever was involved with the making of this logo proposal better sleep with one eye open for the rest of their lives. Not that one eye open can stop the KGB but at the very least they'll see it coming.
You can also add whoever designed the "Olympic Athlete From Russia" hockey jerseys to that list.