Barstool's Weekend Soccer Preview – The "Poch's Spurs vs Klopp's Jeckyl or Hyde?" Edition
Hi haters,
Big weekend ahead featuring a tasty little non-dærby rivalry game in the EPL on Sunday followed by simultaneous kickoffs for all 11 games in what is the last matchday of the regular season in MLS (aka "Decision Day"), and the best part is ya boy Sam has a few extra shekels jangling around in his pocket after the soccer gods smiled upon my picks for the midweek Champions League games… which can mean only one thing: time to lose it all this weekend – LEZGOOOOOOOOO!
***********************************
ENGLISH PREMIER LEAGUE
Scores from last weekend:
Not gonna lie, there were a whole lotta head-scratchers…
– Liverpool and United's scoreless draw in the game of the weekend left precisely nobody pleased with the result, least of all neutrals.
– Arsenal did a very Arsenal-y thing in falling to Watford – not because they lost (Watford has played well and is in 4th position at the moment, after all), but rather the fatalistic manner in which they more or less turn over and died in the second half that should concern fans.
– Speaking of Watford, the fact the Hornets have accrued 15 points from eight games and sit in 4th place with a goal differential of zero – a ZERO plus/minus! (see below) – is one of the most bananas stats I have ever seen.
– Tottenham looked pretty gross against Bournemouth, and was perhaps guilty of looking ahead to midweek game at the Bernabeu… but leave it to a hardcore fanboy to put a positive spin on things
– The scariest thing about City hanging a touchdown on Stoke is how unsurprising it is.
– Chelsea losing to winless – and goal-less – Palace is inexplicable, but so is how quickly the #ConteOut movement seems to be gaining steam. Y'all lil' itches just won the damn league a few months ago, slow your friggin roll – my GAWD.
– Burnley! Go on with your bad selves, wee men! Sure, it feels like a lot of smoke and mirrors and unexpected (barely deserved) late equalizers… but in the top half after eight games is still praiseworthy in my book.
– "Holy shit we suck at every facet of the game and fans should understandably hate our guts right now" –Everton
– "Hold my beer" –West Ham
BOTTOM 3
20. USMNT
19. West Ham
18. Bournemouth
Dishonorable mention: Everton, Stoke and Lester
***
Table as it stands now:
Tottenham [+110]
Liverpool [+220]
Draw [+230]
So……………… which Liverpool is it gonna be? The one that has the offensive firepower to hang a seven-spot on a team with enough quality to qualify for the Champions League group stage, or the one that hemorrhages sawwwwwft goals to the Burnley's and Lester's of the world? Your guess is as good as mine.
Why Liverpool could win: the Reds always play well against the rest of the Big Six, and have a rather pristine record against Tottenham in particular of late. What's more, the game is at Wembley, where – due to either a curse or mental block or more likely the gigantic size ill-fitting for the "hosts" pressing strategy – the "hosts" kinda sorta always suck. In past years this might have been a competition to see whose press is better but Klopp has scaled Liverpool's "Gegenpressing" strategy a bit to leave more room for Sadio Mane (out injured at the moment), Firmino and Mo Salah to run in behind. That combined with Spurs' tendency to get complacent in possession and burned on the counter could be a bad combination if the "hosts" are not careful.
Why Tottenham could win: both teams have some weapons, especially with Dele Alli and Son Heung-min back for Spurs, but only one side has a competent defense. Guys like Dejan Lovren, Ragnar Klavan or Simon Mignolet hand out easy goals like Halloween candy and can usually combine for at least one "holy shit, did they really do that?" a game. Poch will likely go with three at the back (Vertonghen, Sanchez and Alderweireld), which could just as easily look like a five-back set since guys like Serge Aurier and Danny Rose (and/or Kevin Trippier and Ben Davies) can easily fold back on defense. I normally am not a huge fan of this type of defensive alignment but against a team as dangerous on the counter attack as Liverpool, especially given the Reds' defensive frailties, it makes a lot of sense for this weekend's game.
An early goal could change things dramatically but my guess is both teams come out a bit tentative, with Spurs worried about getting overstretched (and overrun) with a quick counter and Liverpool sitting back trying to hide the fact Dejan Lovren and Alberto Moreno are on the field. Something like a 1-1 draw makes a lot of sense (and both teams to score seems like a gimme), but I'm going to set aside my pro-Liverpool bias for a minute…. Spurs to win 2-1.
**
Chelsea [-300]
Watford [+725]
Draw [+400]
Embarrassing monkey chants from the Italian fans aside (directed at a guy they were cheering for six months ago, no less), this was one of the more entertaining games to watch all season. However, it both [1] exposed the fact that Chelsea's defense can be sliced open by teams willing to say "fuck it, let's try to ramming straight down main street" (something that Watford is capable of doing with guys like Deeney, Gray, Richarlison and Pereyra going forward) and [2] will have left the Blues – already missing guys like N'Golo Kante and Victor Moses (with Tiemoue Bakayoko, David Luiz and Gary Cahill all in doubt) – tired and depleted.
Point being, it is hard to offer a strong opinion on this game without first seeing who actually makes the starting XI for Chelsea. Unfortunately the kickoff at the buttcrack of dawn complicates things… but for gambling purposes I'm going to assume that Bakayoko, Luiz and Cahill are all ready to go (or at least two of the three). If that's the case, I'm going Chelsea to win 2-1. [Note: If the Blues are down more than that though this turns into a major upset alert.]
***
Other picks:
• Everton hosting Arsenal is a sneaky huge game. Ronald Koeman's seat is getting increasingly hot as the Toffees, replete with big money signings, have totally failed to coalesce as a team. They look like a bunch of guys running around without a clue, which considering November is right around the corner is inexplicable, especially for a manager with Koeman's reputation for competency. Arsenal are Arsenal, only a little bit more so than usual this season (not a compliment), meaning they can still string together breathtakingly beautiful passages of play but lack… ohhh, how should I put this…
Mesut Ozil (reportedly) telling teammates he is going to United is likely a bogus rumor, but the fact some people might hear it and be like "yeah, I guess that makes some sense" means it is a bad look regardless. So basically the question is who will suck MORE on Sunday… and – subscribing to the K.I.S.S. method of decision making – unless or until Everton demonstrate a minimal amount of non-suckiness, they are getting zero benefit of the doubt from me. Arsenal to win 3-2.
• The Red Devils fiiiiiiiiiiinally played someone in the top half of the table last weekend (The Poo') and they did not exactly pass the test with flying colors. That said, conceding two goals all season is by far the most impressive part of their early season performance… though I have my doubts about whether it will prove sustainable against teams with, you know, some actual strikers. To his credit, Huddersfield's Steve Monie has shown glimpses of being a legitimate threat… but not sure he's got enough around him to cause the visitors any serious problems. This is exactly the kind of game that Lukaku was brought in to be a difference maker in, and I'd be shocked if he didn't get at least one goal. United to win 2-0.
• City can be downright scary but has shown a predilection towards taking its foot off the pedal. Doing so against Burnley can come back to bite you, as Tottenham learned earlier this season. Doubt it happens again this weekend though. City to win 3-0.
• Palace, fresh off a famous win, strikes me as a candidate for a serious letdown… with the re-addition of Willy Zaha to the mix being the only thing suggesting they may have a shot at Toon. Just don't see lightning striking twice in two weeks though. Newcastle to win 2-1.
• Stoke has the leakiest defense in the league and Bournemouth couldn't shoot a dead fish in a tiny barrel. Movable Object versus Stoppable Force… who ya got? I'm going with English Messi.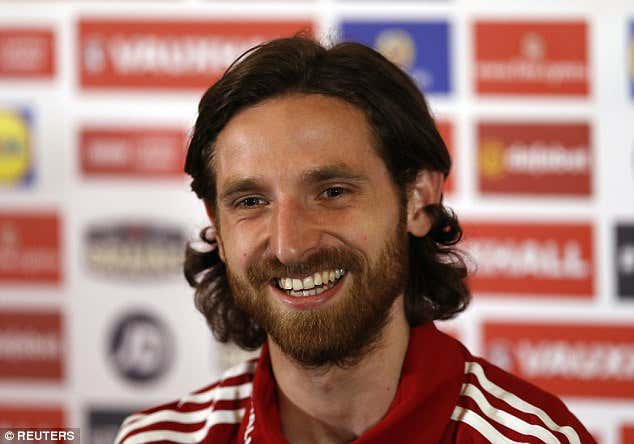 Stoke to win 1-0.
• Lester is like a Diet Liverpool. Porous defensively (albeit not quite as porous as the Reds) but lots of talent going forward (albeit less so), and not afraid to release the hounds in the hopes of scoring more than they do. Things are a little up in the air given the departure of manager Craig Shakespeare this week, but the key matchup will be whether Hairy Toby Maguire and Captain Wes Morgan can stop the Swans danger man, Tammy Abraham (Wilfried Bony – aka overgrown Danny Rose – is in doubt for the millionth straight game).
I like their chances. Lester to win 2-0.
• Southampton versus West Brom. 1-1 draw. Final answer. Only answer.
***********************************
MLS – DECISION DAY
This season's final gameday is all about positioning as there, perhaps amazingly, is only one playoff spot still up for grabs, that coming in the west where only one of San Jose, Dallas and RSL will make the final cut. In the east, a first round bye is up for grabs among NYCFC, Chicago, Atlanta and Austin… with NYCFC hosting Austin being one of the more interesting matchups of the day. As far as picking a game to watch, you actually won't have to as ESPN will be doing a "whip-around" and checking in whatever they deem most interesting – NFL RedZone style.
Incidentally, I already feel bad for making a Columbus-to-Austin joke. For those who don't know, the owner of the Crew basically said this week that he is almost certainly going to move the team to Texas in 2019. Fans will inevitably do their best to find a way to block the deal but we have all seen this before – albeit in other sports – and the likelihood that they succeed in keeping the team strikes me as being somewhere between slim and none. That SUCKS for longtime fans. It would also kinda suck for USMNT fans given all the great dos-a-cero memories the city has helped bring us. The news does not exactly come out of left field as there have been whispers of a potential move for some time now, though Austin (population 950K) may come as a bit of a surprise for several reasons, one of which being the city isn't exactly a huge step up from Columbus (population 860K) size-wise, and the other Texas-based teams – Dallas and Houston – have not exactly been killing it attendance-wise. In the end though it is a pure numbers game, and unfortunately the fact that the Crew have been near the bottom in attendance for some time will not help fans' case for keeping them. Perhaps they can pull a rabbit out of their hat and get a stadium deal together that might satisfy the club… but the odds seem long at this point. Gonna go out on a limb and say that these tweets from the Crew's owner/chairman, who lives in California, are unlikely to make fans any less angry.
***********************************
REST OF WORLD
Bundesliga – BVBabyjesus travels to Frankfurt on Saturday (8:30am CT on FS1).
Serie A – Big, BIG game with Inter traveling to Napoli on Saturday (1:45pm CT on beIN Sports) and then Udinese host Juventus on Sunday (11am CT on beIN Sports).
La Liga – Valenthia welcome Sevilla in a battle of wannabe possible dark horse contenders on Saturday (11:30am CT on beIN Sports).
***********************************
So there we have it. Make-pretend League Cup coming at us next week.
"Oh boy oh boy oh boy!" said absolutely nobody.
IMPORTANT REMINDER: