I Love This Dad That Completely Abandoned His Kid To Try And Catch A Spring Training Home Run Ball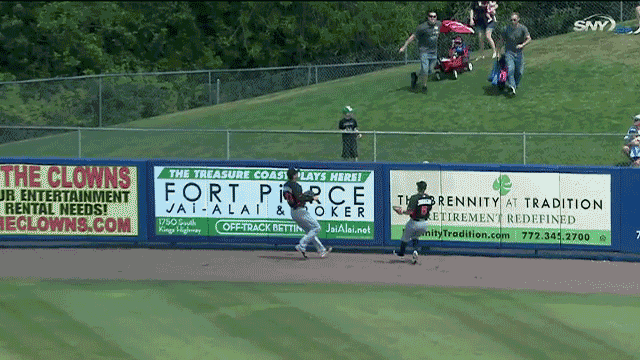 Love this dad. Everyone on the internet is saying how careless and reckless he was. Well I couldn't disagree more. Because there are two things every father should their kid when he's growing up. Number 1 is don't leave the house if you have diarrhea. And number 2 is do whatever you can to get a home run ball, and I mean whatever. Punch someone, spill your beer, kill your kid, jump off a balcony whatever. If you have a chance to get a home run ball you take it. Because the only thing cooler than hitting a home run is catching one, chick's dig the long ball, everyone knows that.
PS
I don't recommend this for Cubs fans though, we hit so many Spring Training home runs that you can probably just wait for the next one instead of paralyzing your child in a Cozy Coupe accident.