NHL Network Released Their Top 20 Centers And They Ranked Toews 12th And I Love It
Nothing like a little click-bait list to get the juices flowing in August. Shoutout to the NHL for creating content/discussion during the dog days of summer. That partnership with MLB is really starting to pay dividends. I love a good list or Mount Rushmore debate. And that's where my problem lies with this list. If you're going to do a Top Centers list, then Toews belongs in a Mount Rushmore discussion, not in also-receiving-votes section. You know what I say to this…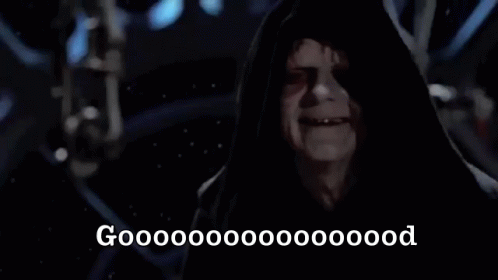 In all honesty, I don't have any problem with the very top of this list. Crosby should still be no.1, but to me that top 4 is the right top 4. After that the list gets straight up disrespectful to Jonathan Toews. Something strange has happened when it comes to discussion about Jonathan Toews. Rewind to the summer of 2015 and there were people asking who was a better player to build around; Toews or Crosby? Now, I loved that argument. Not because I thought Toews was better, but it was a great way to troll and take the piss out of people. Two years, two Crosby Cups, two first round exits, and Jonathan Toews is now being dragged through the internet streets. This trend of disrespecting Toews really started in earnest last year when he was named to the NHL's top 100 list. Somehow three Stanley Cups, a Conn Smythe, and a Selke before the age of 30 isn't a good enough resume for some.
And look, I am not going to sit here and say Jonathan Toews was at his best last year. He finished with 58 points in 72 games. He was quiet offensively for much of the year before catching fire in the second half and finding chemistry with Nick Schmaltz and Dick Panik. Yeah, he was still one of the best defensive centers in the NHL and finished in the top 5 of Selke voting for the 5th straight year. And yeah he played against the other team's top line every night. And yeah he was flanked by a couple of first year pros for virtually the entire season. But guess what…you know who isn't using any of that as an excuse…Jonathan Toews. He knows he has to be better and said as much after the season
"When you see the top players nowadays they're all on the ice. They're on the ice all the time just working on skill and that's something I'm really going to focus on going forward. Just getting back to playing with the puck, knowing that that's the type of player I am, and not just being overly concerned with the defensive two-way hockey but knowing that I can go out there and contribute with the best of them, too, if I put my mind to it a little bit more."–The Captain
And that is my problem with this list. The List was "Top 20 Centers RIGHT NOW". Not top 20 centers last season. Or the last two seasons. Top 20 centers right now, going forward, who do you want. I want a motivated, faster, quicker, pissed off Jonathan Toews. That Jonathan Toews is one of the very best players in the entire league and I believe we will see him again in 2017-18.
That is why I said
People did NOT like this tweet. Especially people from New York. But lets take a closer look at numbers because that's more simple for simpletons.
Tavares 2016-17 Stats: 28 goals, 38 assists, 66 points in 77 games
Toews 2016-17 Stats: 21 goals, 38 assists, 58 points in 72 games.
That's .86 points/game for Tavares and .81 points/game for Toews. MINIMAL difference there. Within the margin of error. I mean that's so close that it makes me want to recite the Crash Davis speech. Tavares's PDO was an even 10.0% while Toews was 9.7. If Toews gets one more greasy goal, one more rings in off the post, one more dying quail a week then he's in Yankee Stadium with better points per game than Tavares. And all I ever here from Tavares fan boys is that he's never had any good wingers. Well again, Toews played with a rotation that was made up of rookies. Hinostroza, Hartman, Panik, Schmaltz, and John Hayden got the bulk of the minutes with Toews.
On top of the offensive out-put that is virtually even, Toews does his thing defensively. He and Bergeron are the only guys on this list that are usually given the assignment of shutting down the rest of the guys on the list. It's something Toews does at an exceptional level. It's not that Tavares is bad defensively. Clearly he's not and he's gotten better on that side of things. But his primary role is to score. That's why over 63% of his zone starts come in the offensive zone. Toews only gets 54% of his zone starts in the o-zone. That's a lot more opportunity for Tavares.
I hate doing blogs like this because it makes it seem like I hate Tavares when I don't. I love John Tavares. He's a top 10 center in the league. He might be more naturally talented than Jonathan Toews, but he's not better or more valuable. I fully expect Toews to get back to being himself. He developed chemistry with Dick Panik and now he's got his LW back in Brandon Saad. That line is big, its fast, it's skilled, its responsible, and it's going to wear opponents the fuck out. Toews should be back closer to his normal .90/ppg while still being a dominant defensive center. Disrespect him at your peril because The Captain is one of the best players in the world and he will prove it again starting RIGHT NOW.
PS: Bergeron not being top 10 is also ridiculous. Had a career low shooting percentage of 7% and all of a sudden he's not as good as Backstrom or Scheifle? Fuck outta here.