Belichick Committed a Massacre at His Friday Press Conference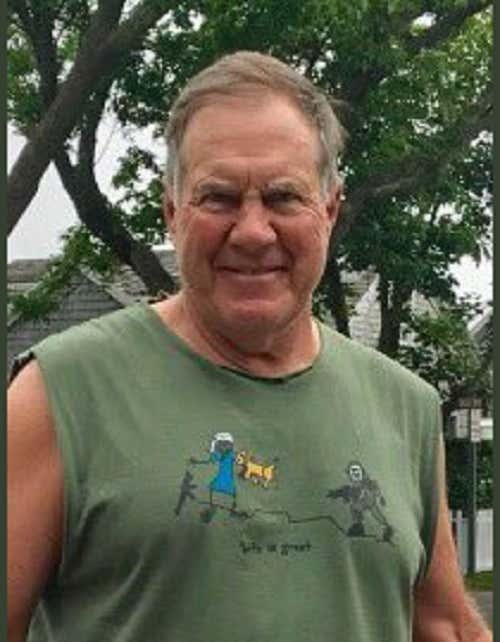 Today was only Bill Belichick's third press conference of the 2017 season. And if you thought maybe becoming the first head coach with five Super Bowls and being the GM that had the best off-season might've turned him to the Good Side of the Force, you better think again. He was asked a fairly innocuous question about the nice grab Austin Carr made in the end zone I mentioned on Day One of camp. And Belichick would have less than none of it. Because what followed was basically a baby seal clubbing:
 Right. You know, you guys are asking a lot of questions about what have we seen from 'this' guy, what are we seeing from 'that' guy. We've yet to put on pads, alright? I understand that this is a pretty talented group of evaluators in this room, but in all honesty our evaluations come more in training camp when we actually practice and we can fully execute the techniques and the plays that we're trying to do. So the main thing we try to get done in the spring and the main thing we're trying to get done in these two days is to teach the players what to do to give them the most fundamental instruction that we can, given the restraints that we have on practice. Then when padded practices and, I would say real training camp starts tomorrow, we'll continue for quite a while after that, including the preseason games, is when the real evaluations start.

So I know everybody's all excited when a guy catches a pass, but when the defense doesn't jam him or their not allowed to really, because we don't want heavy contact out there. …I'm not taking anything away from anybody. I'm just saying it is what it is.

The competitive level out there is not what it's going to be starting tomorrow , so to evaluate players competitively when they're not on a competitive level, I have a hard time with. But I know a lot of the people are real good at that and they can make a lot more out of it than I can, but due to my personal limitations and my personal inability to make those evaluations, I don't make them.

We can keep asking about how everybody does on 'this' and how everybody does on 'that'. The main thing for me is to see if they're doing the right thing, doing it properly, how we can correct that, and then there will be a point in time where everybody will be able to go out and do it to the best of their ability against very competitive players on the other side of the ball and we'll see what happens. That's when the evaluations really start.
Holy Schniekies. He did everything but walk over to the door first, lock it and say "Now youze can't leave." After one day of practice, The GOAT has an quite enough of a bunch of English majors and bloggers evaluating his roster and if he has to beat them all into submission to make it stop, he will.
Of course we're not talking about me. I ask a question, I get an expansive, two minute answer. But that's because coach and I share that mutual bond that can only come from his lifetime in the game, from breaking down game film with his dad at age seven and my 11 years of being a defensive assistant in JV youth football. We talk the same coachspeak language. Whereas these other frauds and pretenders need to be put in their place.
And while we're on the topic, let this be a lesson for David Price. This is the way you deal with the press if you don't like them. You come at them from a position of strength. You don't attack a TV analyst who 1) Isn't all that critical and 2) Had a better career than yours. Be more successful and you can get away with anything. When Belichick got here in 2000, all the power in the room belonged to the media. And they used it to abuse Pete Carroll, no matter how much he tried to get them to love him. It took years and multiple championships, but Belichick flipped that pyramid to the point that now he can be totally condescending to a relatively harmless question and everyone eats it up. He's become the insult comic where people in the audience are raising their hand and yelling "Do me next!"
So the tone for the season has been set. Because OK, the Belichick showed up a week ago. Every press availability could turn into The Red Wedding without a moment's notice and without provocation
. No prisoners will be taken. Thank God we still have about 100 more of these ahead of us.