Someone Snuck Backstage At The London Mayweather/McGregor Presser And Filmed The Whole Thing
Ladies and gentlemen, I have to be honest. I'm really tired of these videos. Nothing against my man Donnie Does, who is the GOAT at sneaking backstage and acting like you own the place, but this guy was just a pussy about it and didn't actually take any risks. Like, I'm not encouraging doing anything illegal, especially as a Big J journalist who actually has credentials for events now (UFC Long Island Saturday what up), but anyone can do what this guy did. They could probably do it without the photoshopped promoter pass, too. The most important thing is your suit. I had really shitty seats to the WWE Hall Of Fame this year.
Nosebleed city. Can't see shit, can't hear shit. Unacceptable for someone of my caliber. Because I had a suit on, I walked right into the suite lounge, and gave myself an upgrade.
You gotta be chewing gum, appear a bit rattled and in a hurry, and have your phone out. I'm not reinventing the wheel here. My little added trick is asking the concierge people if everything is okay when you pass them. A quick "Let me know if you need anything" never hurt anyone.
If you're not wearing a suit, and are in civilian wear, you just have to spot your new empty seats, buy an inconvenient amount of food, and struggle to take your ticket out of your pocket. Eventually, after enough struggling, they'll just tell you to go to your seat. We saw this work for Bob at NXT Takeover Orlando this year, just one night after the Hall Of Fame.
Original Ticket: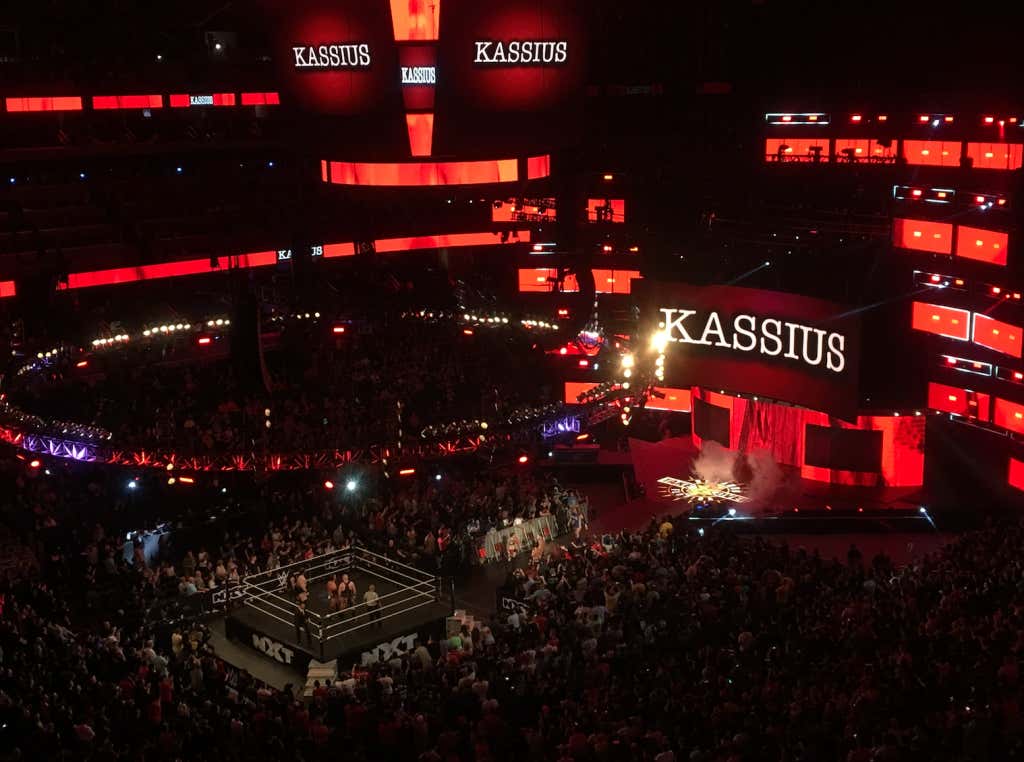 Upgrade:
The guy in this video made a good photoshop, sure, but he didn't DO anything! He just harmlessly existed backstage. At least Donnie flirted with ring girls and got in the fucking ring!
He even pussied out on asking Conor a question while he was 2 inches from his face. So…sorry guy, but you suck. What you did isn't impressive. Anyone with a hair of confidence could do it. Maybe next time have Welker send a 49 Shamrock 1 shirt to London and throw it at Conor. That's how to get back on my good side.