Anderson Cooper: Sunshirt Guy
Loved up: Irina Shayk and Bradley Cooper were snapped together during their holiday in Tahiti; pictured with Allison Williams and her husband Ricky Van Veen; Anderson Cooper and his partner Benjamin Maisani
Well well well. To all the haters and loser who said that sunshirts werent cool, what say you now? Our pal Anderson Cooper loves keeping his skin nice and tight. Going to Tahiti and having that vacation ruined by a sunburn is the worst. Eventually, you have to fly home. You dont want that trip ruined. If there's two things that Anderson Cooper knows, it's skin care and giggling.
I know, I know. Fake News and whathaveyou but if you don't enjoy a giggle fit, fuck you.
Oh, and buy a sunshirt.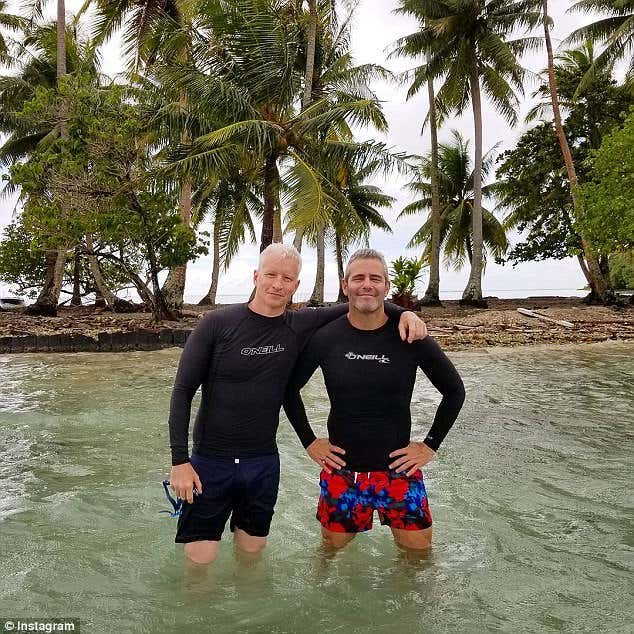 Andy Cohen wears them too. Me, Anderson, and Andy. Sunshirt guys.