Here's Every Team's Protected And Unprotected List For The NHL Expansion Draft
All of the other 30 NHL organizations have officially submitted their protection lists for the upcoming NHL Expansion Draft and those lists were made public today. If you want to read up on the rules and eligibility for players to be protected from the draft, you can read up on that here. But just as a reminder, the Vegas Golden Knights will be selecting 1 player from every team's "Available" list on Wednesday morning and that final team will be announced at the NHL Awards on Wednesday night. Between now and then, teams have the ability to work out deals with Vegas to further protect some of the players that are left exposed in the draft. And when you take a look at all the players on teams' "Available" lists, it's easy to see why there will probably be a ton of deals made over the next 48 hours.
Anyway, we'll get into making some actual predictions of who Vegas will pick tomorrow. For now, here are just the lists to look at. Vegas needs to pick at least 14 forwards, at least 9 defensemen and at least 3 goalies. They can then pick 4 more players of whatever position they want. Also, they need to draft at least 20 players who are under contract in the 2017-18 season so they can't just load up on expiring contracts in the draft. So yeah. Here are the lists and there's plenty of talent out there for Vegas to get at least competitive right off the bat.
Anaheim Ducks
Arizona Coyotes
Boston Bruins
Buffalo Sabres
Calgary Flames
Carolina Hurricanes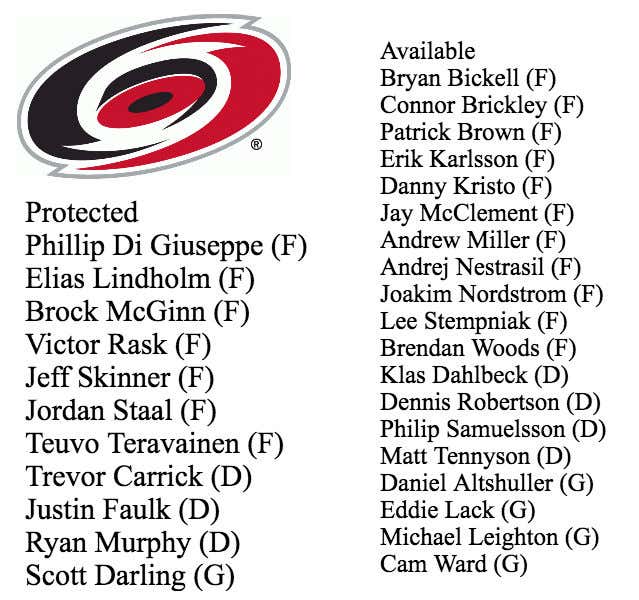 Chicago Blackhawks
Colorado Avalanche
Columbus Blue Jackets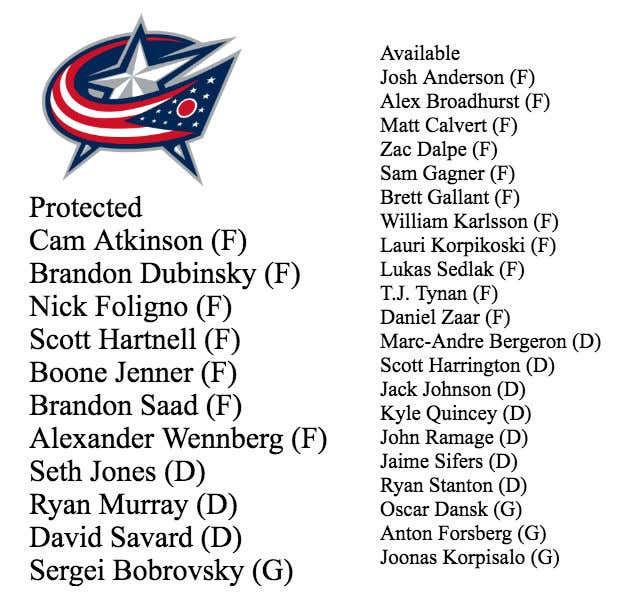 Dallas Stars
Detroit Red Wings
Edmonton Oilers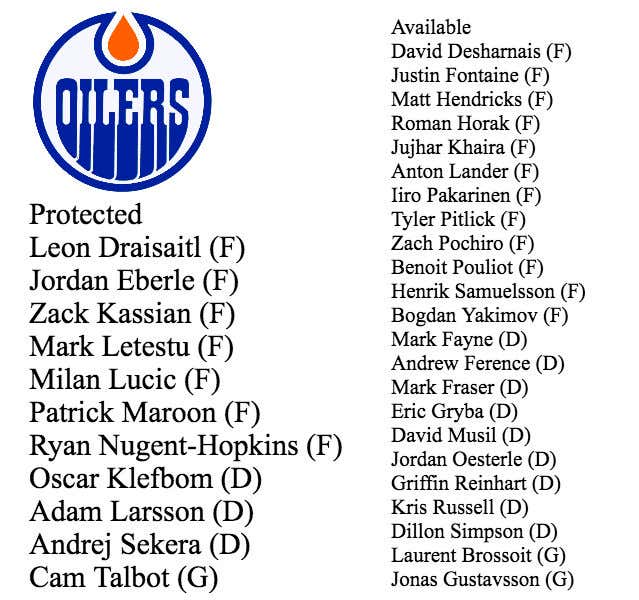 Florida Panthers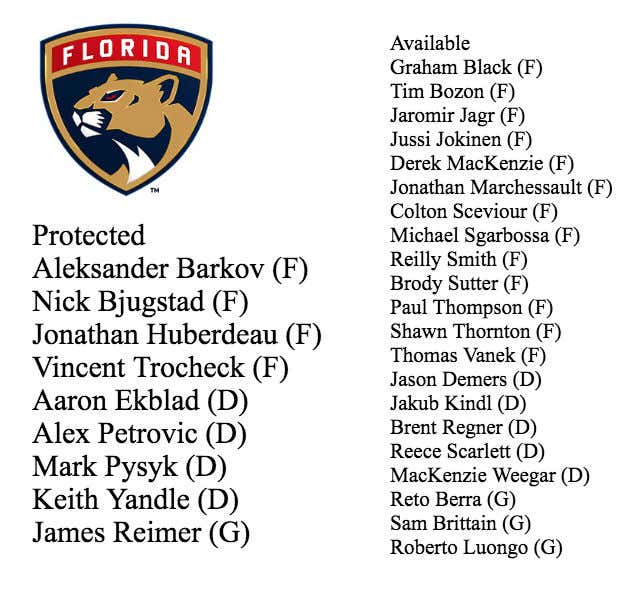 Los Angeles Kings
Minnesota Wild
Montreal Canadiens
Nashville Predators
New Jersey Devils
New York Islanders
New York Rangers
Ottawa Senators
Philadelphia Flyers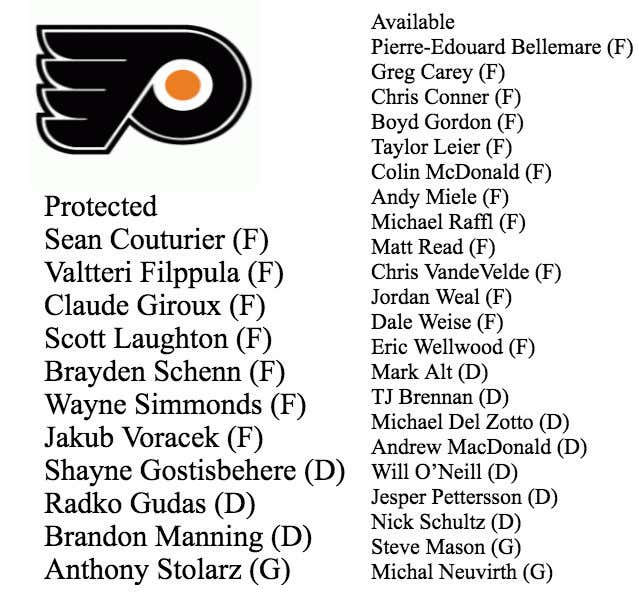 Pittsburgh Penguins
San Jose Sharks
St. Louis Blues
Tampa Bay Lightning
Toronto Maple Leafs
Vancouver Canucks
Washington Capitals
Winnipeg Jets