Serbian Women's Volleyball Team Celebrates Win With An Infuriatingly Racist Photo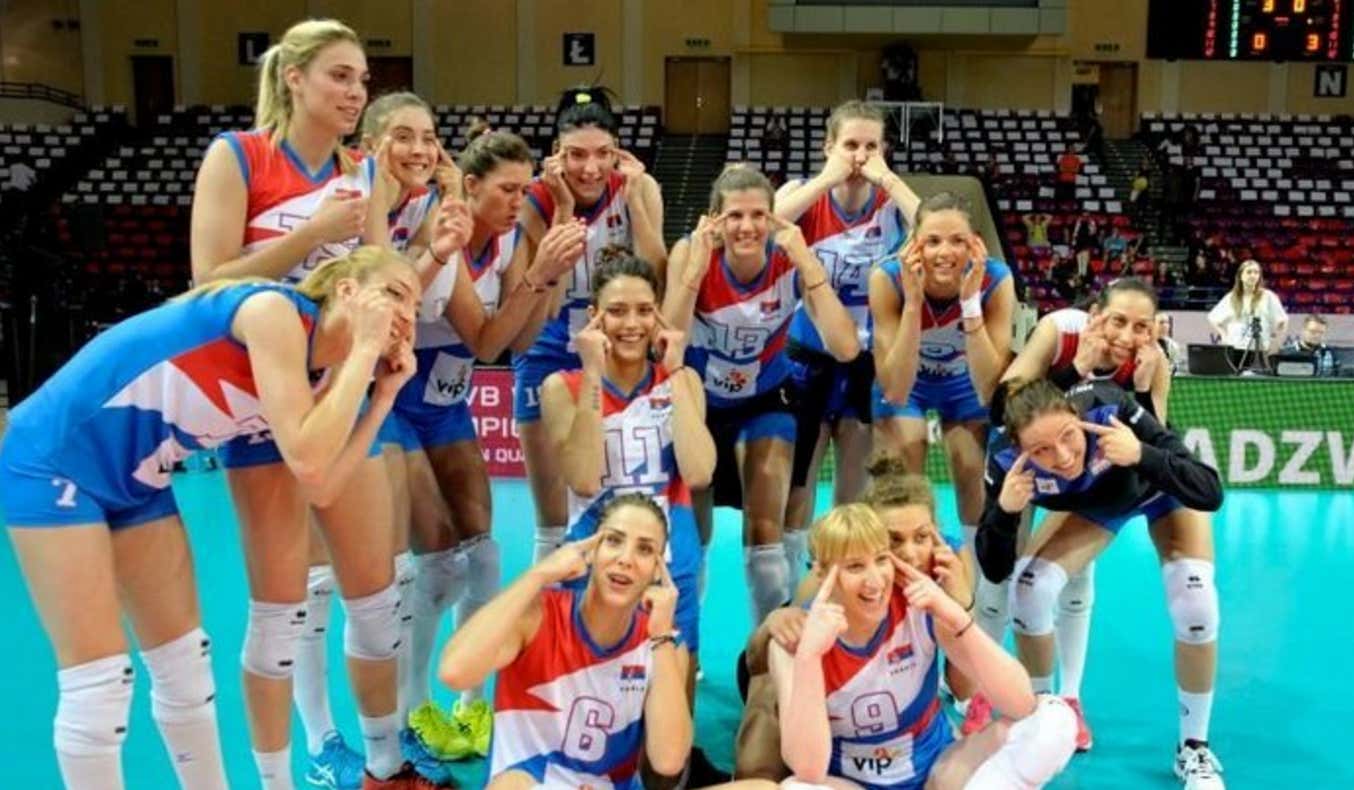 HuffPo- The Serbian women's volleyball team struck a distasteful pose after beating Poland over the weekend. The win secured Serbia's place in the 2018 FIVB Women's World Championship, and to celebrate, the team posed for a group shot where most players are seen pulling back their eyes.
As an Asian-American, I'm growing tired of these stories. First of all, how is it that America is now LEADING the fight against racism? How are we the model for inclusion and tolerance? It wasn't so long ago that people were saying the election of Trump would shepherd in the dawn of a new dark age, a reversion to more intolerant times. Instead, we've seen other countries leapfrog us in the race to racism. We are the city on a hill once more. Come one, come all!
Places like Serbia and Spain continue to taunt those of us with Asian heritage, and I've had enough. I'm tossing my passport in the shredder. If America is the only place where those of us with diverse ethnic backgrounds feel safe, I'm placing myself on a no-fly list. Who knows what bigots and bad guys are waiting for me if I visit Spain, Serbia, and other racist places? I can't take that risk. I have the thinnest skin on earth. Sensitive to a fault. That's why I'm never racist. What goes around comes around. Act unto others. Or something. Read the bible I guess.
To those who think I'm not Asian, I think this picture pretty much ends the argument: