Matt Stonie Gets Beach Body Ready By Demolishing A Shit Ton Of Chipotle
Folks, it's officially MDW week, which means you spend the majority of your day dreaming about beer, babes, and more beer. If you're a good egg, you're probably going to a nice beach town this weekend to kick off the summer (FOR THE BOYYYYSSSS!!!!), and if you're the best type of egg, you're going to Dewey because that's the happiest place on Earth. And thankfully, just in the nick of time, Matt Stonie is here to show you how to get beach body ready- with 5 Chipotle burritos.
He previously did 4 burritos in under 3 minutes, and now he did 5 in under 4. This is on the heels of him getting Easter-ready by eating a few Peeps
And he's recently treated himself to a healthy bowl of Cinnamon Toast Crunch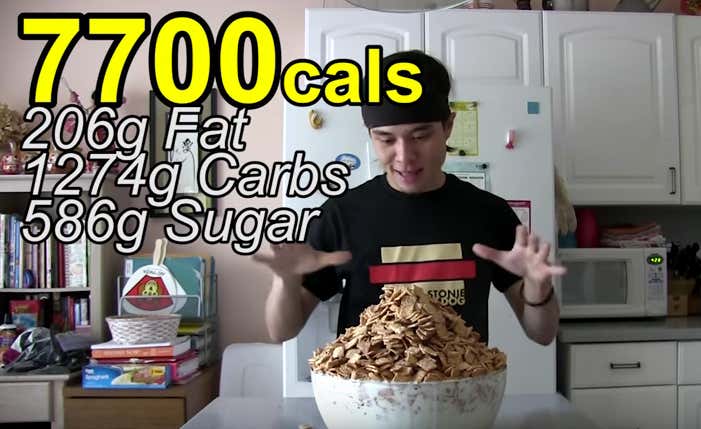 Just unreal competitive spirit from Stonie, and the Diet Coke is a great way to shed those last few pounds before it's time to hit the beach.
PS: No matter where you pause the video, you are sure to get a great visual