Freddie Freeman Has A Fractured Left Wrist, Will Miss At Least 8 Weeks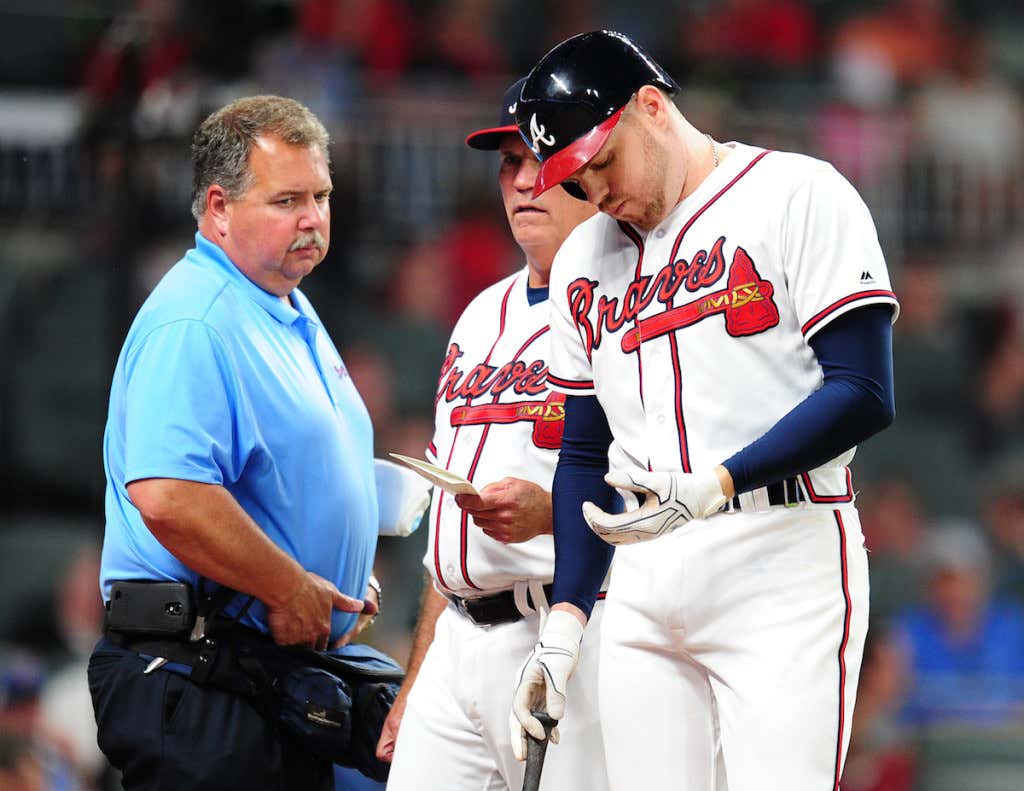 Some pretty shitty news here for Braves fans and Freddie Freeman fantasy owners — the 27-year-old first baseman will be on the shelf for at least eight weeks after fracturing his left wrist on a hit by pitch. At the time of the injury, Freeman was leading the Braves in batting average (.341), on-base percentage (.461), slugging percentage (.748), OPS (1.209), home runs (14), extra-base hits (26), total bases (101), runs (35), RBI (25), and walks (27). Other than that, he wasn't all that important to the Braves lineup.
Freeman is one of the most underrated stars in the game today, so an injury like this really sucks. Nineteen games into the season last year, Freeman was hitting .203 with a .605 OPS. Since then, though, he's hitting .321 with a 1.057 OPS over his last 176 games. That .321 batting average is 8th best in the majors, but his 1.057 OPS ranks No. 1 among all players who've played at least 100 games over that span. Better than Mike Trout (1.043), Joey Votto (1.031), David Ortiz (1.028), Kris Bryant (.951), Josh Donaldson (.950), and Miguel Cabrera (.942). You get the point. He's really fucking good, so losing him for any amount of time doesn't just suck for the second place Braves — it sucks for the sport, too.