Sign Of The Apocalypse: Flyers Luck Out And Get 2nd Pick In The Draft
Remember that time the Flyers were the first team in NHL history to go on a 10-game winning streak only to miss the playoffs the same year? Remember how this team fucked up time and time and time again this year? Well guess what, bitches. It all worked out exactly according to plan because by the stroke of God himself, the Philadelphia Flyers landed the #2 overall pick in the 2017 NHL Entry Draft despite only having a 2.2% chance of getting the #1 overall pick.
Fucking FINALLY.
Finally something good happened for Philly sports fans. Finally something good happened for Flyers fans. This team was such a complete and utter disappointment this year. Thought for sure the final kick in the dick for the 2016-17 Flyers was going to be ending the year with the 14th overall pick. But those fucking ping pong balls. God bless those ping pong balls. Because now the Flyers get to end up with either Nolan Patrick or Nico Hischier in June.
I'll have a better break down of the two in blog form tomorrow but my initial thoughts is that I'm praying New Jersey takes Patrick because I think Hischier is the better goal scorer between the 2. Something that the Flyers desperately need. Here are a few Nico Hischier goals I have saved on my computer already without having to do any research.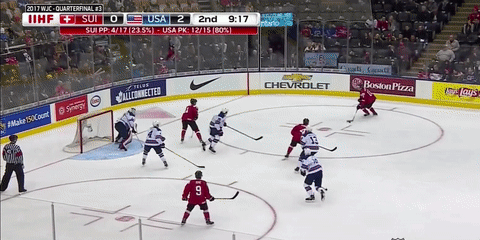 Kid is electric. And here's the thing. I've been saying for a while that this draft class is weak. Been saying for a while that this draft is nothing like the last 2. We've been spoiled lately with the '15 and '16 draft classes. Outside of Nolan Patrick and Nico Hischier, there's not much to work with in this draft. So if the Flyers caught their only stroke of luck in 5 years to get the #4 pick in a weak draft, that would have been blue balls of the century. But #2 guarantees that we get a stud out of this draft. Unless Hextall finds a way to fuck this up and trade the #2 pick for Zdeno Chara or some shit like that.
1. New Jersey
2. Philly
3. Dallas
4. Colorado (LOL)
5. Vancouver
6. Vegas