Brandon Marshall Reportedly Agrees To A 2-Year Deal With The Giants
Damn, B-Marsh already looks angry (h/t to Tavarres King for giving up his number in Madden for an undisclosed amount of money)
Newsday- Brandon Marshall wanted the chance to make a Super Bowl run. And now he's got a quarterback who can pull it off. Less than a week after the Jets granted his request to be released, the veteran wide receiver found a new NFL home — conveniently located in East Rutherford, New Jersey. After wearing green and white the past two seasons, Marshall has agreed to terms on a two-year, $12 million deal to join Eli Manning and the Giants, sources told Newsday.
Look at Newsday dropping a motherfucking Woj Bomb on Giants fans on a sunny Wednesday morning. Holy shit.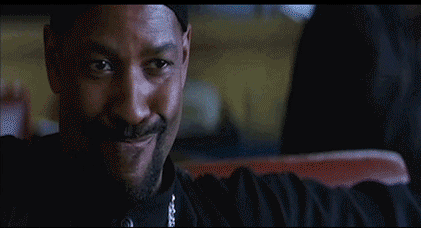 To be honest, I should have seen this coming outside of just the whispers about the Giants interest in Marshall. A Stoolie dropped me this tip a few days ago in my DMs.
It was right there in plain sight for the entire time and I looked past it, yet still will try to connect the dots on every emoji that is tweeted by an athlete. I kept this to myself and for that I apologize. Playas fuck up.
Now I'm not going to get into the black cloud discussion between Big Cat and KFC. I understand all the baggage that Brandon Marshall comes with but also know he was a fucking MONSTER for the Jets two seasons ago with goddamn Ryan Fitzpatrick throwing him the pigskin. The fact of the matter is the Giants needed to upgrade their offense quickly without clogging up the little bit of cap room they have left. Sure having Brandon Marshall around Odell Beckham Jr. kinda scares the shit out of me. But these guys are both adults that need to stay on their best behavior for professional reasons (ODB for that big contract, B Marsh so he can be local to work at Inside The NFL). And if Steve's calculations are correct, we are going to be getting only the best out of Brandon Marshall.
We gucci!
Shit!
But the real reason I love this signing is because it gives Eli a tall, talented receiver to throw those passes that sometimes sail just a litttttle bit too high. Odell can't always erase those mistakes with his ridiculous vertical. But B Marsh's 6'4 frame can probably help out our pal and reigning NFL Man of the Year with some of those ugly picks. Plus I'm starting to think Ramses Barden just may not be the answer we are hoping he would be. Again, getting a guy that put up 1500 yards and 14 TDs two years ago for $6 million a year is nuts, partially because the player is nuts too. But this was an absolute no-brainer for the GMen and I am downright giddy to play Madden with a trio of Beckham, Marshall, and Shepard.
I remember the last time the Giants signed a tall wide receiver that had some "baggage".
(We will not mention how Plax's time ended in New York though. Positive vibes only today. Now lets fix the O-line Jerry!)
P.S. The end of this signature would scare me a lot more if the "Year 1 On A New Team Brandon Marshall" stats weren't so good.