The 5th Annual "Notre Dame Will Go Undefeated" Blog
The calendar has officially flipped to September. Summer is ending. There's a chill in the air and warmth in our hearts because football season is finally back.  With that warmth comes optimism. Optimism that leads to a blog about teams going undefeated. Now, I feel like Barstool readership as well as my own personal following has grown a lot in the past year so I want to give a quick background on the Notre Dame Undefeated blog. Back when I first hired in 2012 to be the Blackhawks writer the NHL was in a lockout. So I decided to I would carve out another role for myself and be a college football guy. I wrote a blog saying that Notre Dame would go undefeated. A blog that was so warmly accepted by the readers that it was called "the worst blog in barstool history"(in all honesty, pretty accurate assessment), and so bad that it may have gotten me fired for like 5 months. But then a funny thing happened…it came true. Notre Dame kept winning. They beat Oklahoma, pulled out mini-miracles against Stanford and Pitt, and won in the Coliseum for the first time since like Lou Holtz was spitting gibberish on the ND sidelines. Then another funny thing happened…Barstool hired Devnest to rebuild the site and all of the blogs from before like 2014 got lost forever including the 2012 ND Undefeated Blog. Now it only exists in the hearts of the faithful.
Before we get into the meat of the blog, I want to address the haters because they are loud and abundant.
"Notre Dame has the softest schedule. Oh you play two of the Service Academies…pussies"
People say this every year, but then when things shake out ND statistically plays one of the toughest slates in the country. Last year everyone said it was soft, but they played a ton of Bowl teams and I'm pretty sure they were the only team to play two Power 5 Conference champions on the road. Every program in the country schedules a few sure-fire wins. Clemson plays Troy and South Carolina State, Ohio State plays Bowling Green and Tulsa, Alabama plays Western Kentucky, Kent State, and Tennessee-Chattanooga. I don't know why ND gets so much criticism for playing Navy when Navy wins 8 games minimum just about every year. This year ND has Nevada and Army. Every team does it. Also, the schedule would look diesel if USC and Texas were their usual selves, but both are on the rebound. Something you can't foresee when you schedule 5 years in advance.
"Notre Dame is a bunch of cowards for not joining a conference"
I don't know why this bothers people so much, but ND shouldn't join a conference. They don't need it. They still play a premium schedule and they have their own TV deal. Conferences are about expanding reach and media exposure. ND doesn't need help with that. Having said that, Notre Dame did agree to play 5 ACC teams a year and be a partial member and guess what…it sucks this year. Some years ND gets a strong slate with playing FSU or Clemson, this year they get Miami and VaTech as their toughest ACC games. I'd much rather have Michigan on the schedule, but it is what it is. You can't be a guy that complains about ND's schedule and the lack of a conference. You have to pick one.
"Notre Dame hasn't settled on a quarterback. Remember what happened to Ohio State?"
Are you guys new? Notre Dame never makes it through the season with just one quarterback. Hasn't happened once in Brian Kelly's career. It didn't happen very often at Cincinnati either. The guy thrives in conflict. He probably wouldn't know what to do with himself if he didn't have quarterback issues. This is a great problem to have. Notre Dame has two guys with simialar skills(though each has certain thing they're better at) that are both great leaders as well. Ohio State had one great leader and one knucklehead. And what exactly happened to Ohio State that was so bad? They whipped everyone's ass and lost one game by 3 points to the eventual Big10 champs…what a disaster.
I won't lie to you guys. There are years that I believe this blog more than others. This year…I'm buying in 100%. I look at that roster, the schedule, and the coaching staff and the blog practically wrote itself. Here we go, gather 'round.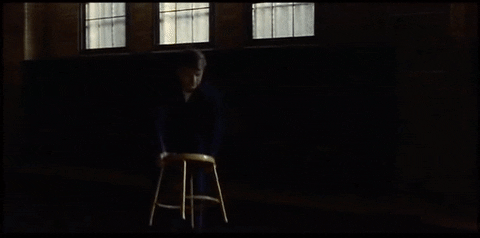 9/4 @ Texas
I was watching a Texas football preview and Luginbill hit Texas with low-key the most vicious insult I've ever heard. "I'll tell you what you have at quartback with Swoops…2nd and 12″. Skull emojis everywhere. So Texas has two options…go with Mr 2nd&12 or go with a true freshman, Shane Buechele. Buechele was there in the spring so he's not completely green, but facing a Van Gorder defense for your first start under the lights isn't ideal. Neither QB option is that appealing for Texas. A team that got their doors blown off in South Bend last year. The game this will be closer, but ND still just has better players on both sides of the ball. Lay the 4.5. WIN. 1-0
9/10 vs Nevada
I don't know anything about Nevada except that they're in serious trouble. WIN. 2-0
9/17 vs Michigan State
It feels good to have the Big10 back on the schedule. MSU is the defending B1G champs, but they lost a ton from last year including a 3 year starter at Quarterback. Now, Dantonio has Sparty rolling. I think they're a program that reloads more than rebuilds. It'll be good old fashioned Midwest physical football. Notre Dame is going to run the ball right behind the best left side offensive line in the country with Adams and Folston, then play-action MSU to death. I don't think MSU will be able to score enough to keep. WIN. 3-0
9/24 vs Duke
Join a conference…they said. You'll have a better chance at the playoff…they said. Well all of that was bullshit because here comes Duke. Cutcliffe has turned Duke from a laughing stock basketball school to a pretty respectable program. They've won 27 games the past 3 years. They're project to win 6 this year. Duke doesn't have the athletes to line up with Notre Dame. WIN. 4-0
10/1 vs Syracuse at Giant Stadium
This ACC schedule is some bullshit. Syracuse hired Dino Barbers from Bowling Green as their new head coach. Now, I love me some Dino. Bowling Green covered a ton last year and they put up points. And he's got that cool black guy look going for him
I think Dino will get Syracuse going eventually…just not by week 5. WIN. 5-0
10/8 @ NCST
ACC. WIN. 6-0
10/15 vs Stanford
First truly scary game on the schedule. Stanford has to replace Kevin Hogan at QB, and only have 11 total returning starters, but like MSU they just churn out NFL TEs and linemen so I'm sure they'll be rolling by the time they get to South Bend. Oh and they've got that McCaffrey guy who sends Trent into a PTSD fit anytime you bring up his name. Notre Dame actually did a decent job against McCaffrey last year(Jaylon Smith might have had something to do with that) and almost pulled out the win on the road. Probably a coin toss game, but only Bernie Sanders loses multiple coin tosses in a row so I like the Irish to out-score Stanford at home. WIN. 7-0
10/29 vs Miami
Mark Richt coming in to save Miami after getting fired from Georgia. Kaaya is probably the best QB Notre Dame will play all year, but that young secondary will have plenty of experience at this point in the year. Again, I don't think Miami or really anyone on the schedule has the defense to stop Notre Dame. Irish by 2 TDs. WIN 8-0
11/5 vs Navy
Navy no longer has Keenan Reynolds so Notre Dame no longer has anything to worry about. WIN. 9-0
11/12 vs Army in San Antonio, Texas
This is the Shamrock Series game for 2016. Notre Dame unveiled these alternate uniforms
It's supposed to be an army green color. A nice gesture to honor West Point before dropping 60 points on their head. WIN. 10-0
11/19 vs VaTech
Beamer ball is dead. This would've been a marquee ACC game, but VaTech ain't what they used to be. WIN. 11-0
11/26 at USC
Is USC back? Answer: No. 0% afraid of USC at this point. WIN. 12-0
See how easy that was? The schedule does look a little lighter than normal right now, I will give you that. However, Texas, MSU, Stanford, Duke, Navy, Miami, and USC are all likely going to win at least 8 games. 12 wins gets ND into the playoff with Bama, Clemson, and Ohio State. 11 wins probably gets them there too if both Stanford and Miami get to their conference championship games. Notre Dame is set up to get double digit wins in back to back seasons for the first time in 23 years and make their first playoff appearance. Wake up the echoes. ND is going undefeated.