Kevin Durant Unveiled A Pretty Sweet 2Pac Tattoo On His Leg (Just Kidding, It's Hideous)
When Kevin Durant signed with the Warriors, I tried to figure out how the team would fall. Would it be the "Only one basketball to spread around" theory or maybe a series of unfortunate events befalling almost all of the star players like the Talkin' Softball episode of The Simpsons? Nope. The answer was right in front of our faces the whole time. Kevin Durant is the jinx. Bad decision city right there. KD was clearly sent to Golden State to destroy the Warriors from the inside out like a Trojan Horse. Either that or he's just the biggest 2Pac fan on Earth.
Oh.
Luckily the Air Daffy Ducks probably come in blue and gold.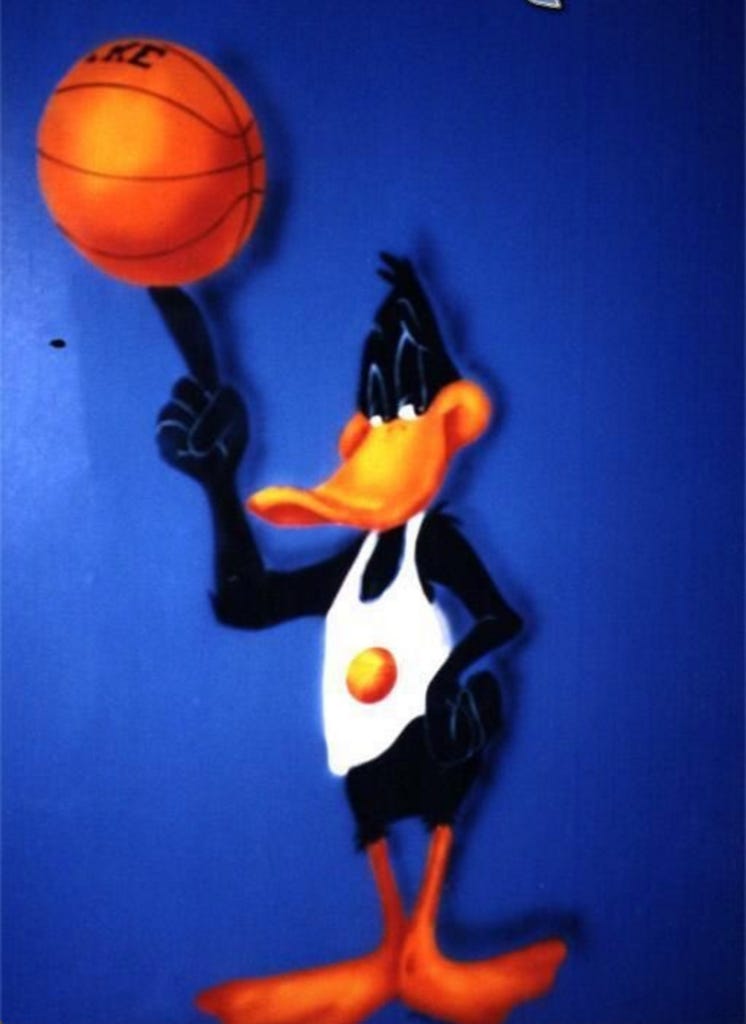 P.S. Kevin Durant's torso tattoos remain the most underrated tattoos in The Association. Always forget about them.