Micky Moniak Selected #1 Overall As Phillies Blogger Jumps Off The Walt Whitman Bridge
In last night's draft, the Phillies selected 18yr old Outfielder, Micky Moniak with the 1st overall pick. At 6′ 2″ 190 lbs, he wasn't the best player available, but he was the best player that the Phillies knew they can sign and sign for cheap. Matt Klentak and Scouting Director, Johnny Almaraz tell us a little about why they picked Moniak here.
LIVE on #Periscope: GM Matt Klentak & Director of Amateur Scouting Johnny Almaraz discussing MLB Draft. https://t.co/438C52Qjdg

— Phillies (@Phillies) June 10, 2016
Regardless of how Klentak and Almaraz robotically answered the media there, we all know why they picked Moniak #1 in a medicore draft class. Issues with the signability of players is nothing new in baseball. The best player is rarely taken 1st overall in the MLB draft due to their value not being worth the risk of x amount of dollars. The Phillies taking Moniak is a prime example of this. They will be able to sign him for well below the slot value and therefore will be able to use the rest of their allotment and build on the later rounds i.e. Kevin Gowdy who the Phillies selected with 42nd overall pick. I saw Gowdy as high as 14 on some draft boards and being able to snag him at 42 was an absolute steal.
Listen, I get what the Phillies are trying to do here. All I do is read Phillies stuff day in day out, soaking in as much knowledge as I can for a team I am a very passionate fan of. I just will never agree with taking a raw, high school outfielder first overall unless he compares to a Ken Griffey Jr. or a Bryce Harper. The Phillies had the 1st overall pick, something they haven't had in 18 years. The goal is to take the best possible player possible and in my eyes the Phillies did the exact opposite of that. Klentak penny pinched and gambled while
Almaraz didn't stray from his normal who became the Director of Scouting in 2015, comes from an International Scouting and Latin American baseball operations background with the Atlanta Braves. Being in that position for 8 years, Johnny developed an eye for young talent (16-18yrs old) because that's the only type of player you see down there. Almaraz said before the draft last season, "My definition of a successful draft is getting somebody in the first, second and third round who are going to impact the major league level four to five years from now or sooner." While he is not wrong, I just hate hearing that statement, especially from a Phillies team that is just too far away from competing. And especially when there were major league ready players on the board ranked higher than Moniak.
Passing on guy like Kyle Lewis or a pitcher like AJ Puk, a 6′ 7″ lefty who can sling up to 99 MPH and who is 2 years away from being in a big league uniform is just a travesty. The no-command, projects to be a back-end starter or middle reliever comments sound a lot like what scouts used to say about Randy Johnson back in 1982. The Big Unit couldn't throw a strike until he was 31, but I will be damned if Montreal didn't regret every day passing him off to Seattle. Or we can also mention Chris Sale, whose command out of college was far better than Puk or Johnson, but was projected to be a closer at best while he fell all the way to 13 in the 2010 draft. He responded to those projections by making the big leagues that same season as a reliever and hasn't looked back, becoming one of the best front end starters in baseball. A lefty with that ability is just so rare and to pass on something like that is blasphemy. Pitching is a commodity people. Personally, I don't give into what any of these experts say until I see it myself. But that's why I am here and they are there.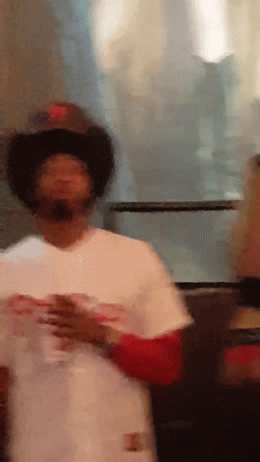 The argument I guess I am trying to make is I just want the Phillies to be engaging again. I want them to have the same allure that we had back in 2007 and 2008 when we were that young team with fresh faces who were exciting as hell to watch. The good ole days when we were packing the stadiums and fighting everyone with a Mets jersey on. Today, Aaron Nola is the only close thing to must watch baseball we have. Not only because he is a potential all-star, but because Phillies fans can relate to him as he rose rather quickly through our system after being drafted out of LSU in 2014. Puk was that guy. We would have seen him as early as next season and I guarantee the stadium would be filled . With all the Comcast money coming in, ownership could care less if they are averaging only 24,000 fans a game.
It is what it is, Phillies fans. Nothing exciting to see here, so with the Moniak train boarding, it looks like I'll have to take my seat. See you in 2021.