The Phillies Have The First Overall Pick For Tonight's MLB Draft...So, Yeah, Let's Try To Not Screw It Up
I am going to forgo all analysis with this blog. I am not trying to recycle the same BS everyone spews around Draft time. I am just going to go with my gut and pray the Phillies take AJ Puk. The talk is they may go under slot value and take a position player, which is probably true. They are alloted 13.4 million this draft with 9 of that allotment can go to the first overall pick. Now they don't have to spend all 9 on the pick and instead leave the rest of that coin on later picks. Which is why they may stay away from a guy like Puk who will command top dollar in the draft. However, where I am selfish and want a guy like Puk who will make an immediate impact for the franchise, the Phillies actually know what they are doing and I'm sure will make the best decision they can for the future of this organization.
Since a position player is more than likely, I want some of that Kyle Lewis. Dude is an absolute stud, slugging the hell out of the ball at the prestigious Mercer University. If there was ever a time we need another Pat the Bat type in our city, it's now. If this kid is even half the of the what the legandary Pat Burrell was, then he deserves to be selected #1. And the fact he hits bombs helps too I guess.
It might just be me, but I am tired of all this high school talk. Unless the kid is Al Kaline or Dave Winfield and can go directly to the big league level from High School, I don't want anything to do with him. I want an established, mature athlete who has seen some decent competition and we have a general idea of what he is capable of. I'm tired of hearing the words, "5 tool player," when talking about some 17 year old kid from California. I've seen too much trial and error as a Phillies fan to keep selecting these projects out of high school. Greg Golson, Adrian Cardenas, Anthony Hewitt, Zach Collier and Larry Greene are all I think of when I hear chatter that the Phillies are thinking of selecting a high school position player with their first selection.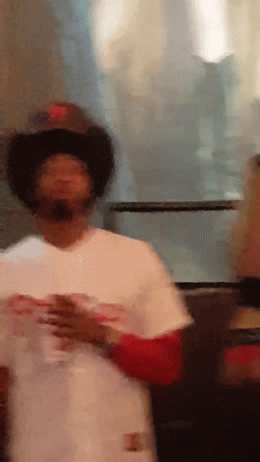 Yes, we have J.P. Crawford, #3 overall prospect in baseball who we took out of Cali back in 2013. And we have Cornelius Randolph, a high school outfielder who we took 10th overall last year, from Georgia. Seems like he has decent pop from the left hand side, but hasn't been able to show us much of his progression while he sits on the DL this season. He currently sits as the #78 prospect and while I am still high on prospects like Crawford and Randolph, I just don't see another one of these types providing us with any value in the present. With the Phillies currently being in the midst of their 5th straight losing season, I for one will not stand for that Trust the Process bullshit like the Sixers are doing and continually telling fans they are building for the Future. Puk or Lewis or GTFO.
The beauty about the MLB draft compared to any other sport is there are 40 rounds. We can find a diamond in the rough in round 36 and not even know it. Hell, Mike Piaza was drafted in the 62nd Round. Mark Buerhle in the 38th. Albert freaking Pujols was taken in the 13th Round! Even my man Ryan Howard was a 5th round selection.
Just take Puk or Lewis and make me happy. I really don't want to hear a name like Micky Moniak be announced who's recruitment video is him grounding out to the pitcher.