The Surprising Phillies Are For Real Despite Their -28 Run Differential
[Editor's Note: Are the Phillies good? That remains to be seen. Personally I think they're gonna fall back to Earth and even .500 would be a stretch at the end of the season. But to say they're not at least surprising at this stage is outrageous, egregious, and preposterous. So suck a fat one, Carrabis.]
MLB Ranks:
28th in OPS
29th in Runs Scored
29th in Total Bases
29th in RBI
30th in SB%
-28 Run Differential
2nd in the NL East
1st in Our Hearts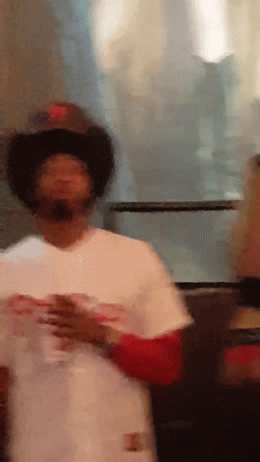 Yesterday afternoon, the 24-17 Phillies beat the Miami Marlins by a score of 3-1. That marks their 4th straight series win, 7 out of their last 8 and 9th overall this season. For comparison's sake they were only able to win a total of 14 series' last season. They didn't win their 24th game until June 21st.
Now I read an interesting blog yesterday about run differential and how the Phillies can't possibly keep up this pace and blah blah blah. Well my friends, I can't deny the fact of how important run differential is. You won't find a team on record with a negative run differential in the regular season that went on to win the World Series. In fact, you will barely find any teams that have made the playoffs because of that hitch outside of the 2007 Diamondbacks.
The 2008 Astros, 2009 Mariners, 2011 Giants, and 2013-2014 Yankees were all 85+ win teams with a negative run differential. Hell, the 2012 Orioles won 93 games, captured the AL Wildcard and had a run differential of only +7. The +221, Toronto Blue Jays couldn't get past the +18, Texas Rangers in last year's ALDS.
After the weekend series vs. the Braves, 7 of the next 8 we square up against the Cubs, Nats, Cubs, Nats, Jays and the D-Backs. At the very best, we can come away from that 20 game stretch at 10-10 and limit the run differential to -15 runs. Which means we would be 34-27 with a -43 run differential. Not ideal, but still 7 games over .500.
Baseball is a game of being in the right spot at the right time. Stats like run differential is one of those things that come playoff time, is absolutely meaningless. The goal for the 2016 Phillies is to play winning baseball and to learn how to win as a team, despite how some of the statistics may not be in their favor. That is all I am asking of them and really that's all the town is asking of them at this point in time. As cliche as it sounds, it's true. Ignore the haters and all of us stat nerds and keep striking out Giancarlo 9 times in 10 plate appearances because that's the kind of stuff that win's baseball games. Now cue the damn highlights.