The Official Bernie Sanders HoopsMixTape #BallIsLife
Need a Barry vs. Bernie 1 on 1 game so bad I can't even stand it.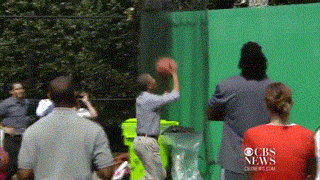 Also, need some Republican candidates to get out there and shoot some hoop. Trying to provide some fair and balanced coverage here, kind of hard when only the left is out there on the hardwood getting jumpers up. Where you at Cruz? Rubio? Chris….ok probably not Christie.
h/t Jack Kennedy