Radko Gudas Is The Greatest Duck Since Fulton Reed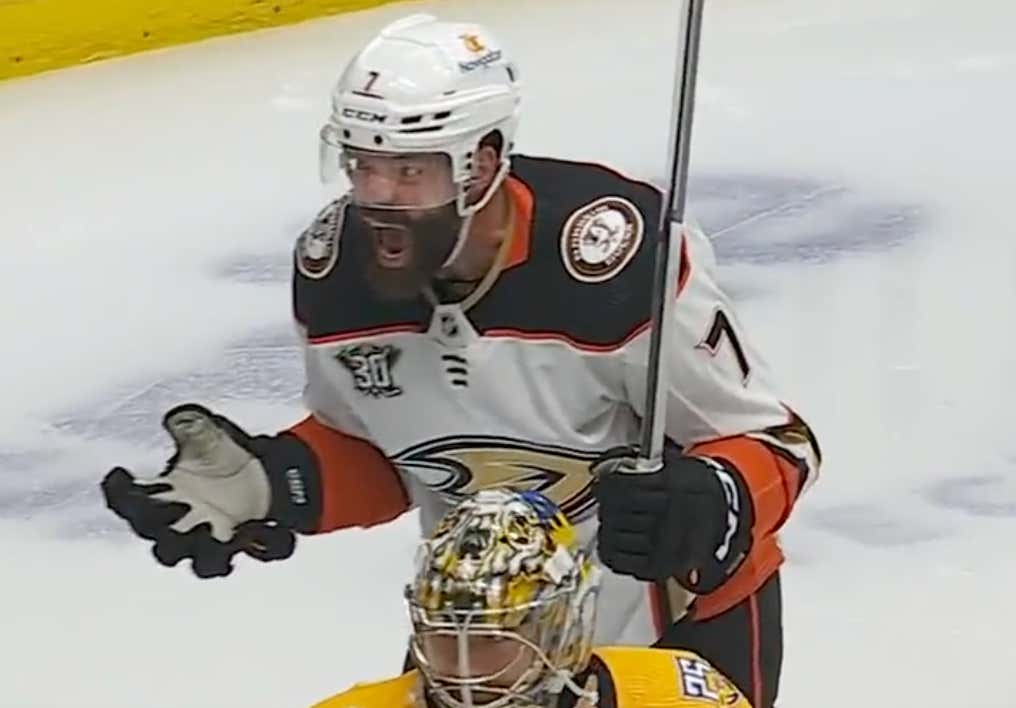 Don't look now, but the Ducks might just be Mighty again. They're 8-2 in their last 10 games, John Gibson has turned back the clock and looks like one of the best goalies in the league again, Leo Carlsson has turned the clock forward and is already scoring hat tricks in the NHL as an 18-year-old, they've become the first team in NHL history to have six 3rd period comeback wins in their first 15 games, and…
Radko Gudas might just be the most dominant player in the game right now. The Butcher is out there doing a little bit of everything. He has just as many goals this season as a guy named Connor McDavid. Maybe you've heard of him. But last night this maniac had the goal to tie the game up at 2-2, and then had an assist on the eventual game winner a little later in the period. 
The goal was eventually credited to Adam Henrique, so Gudas gets a secondary assist. But make no mistake about it, The Butcher set that whole thing up. 
But what really got the Ducks back in that game was Gudas setting the tone and laying the shit out of Filip Forsberg in the 2nd period. After the hit, he pretty much gets jumped by Jeremy Lauzon and is forced to fight after a perfectly clean hit (one of my least favorite parts about the game today). 
But Gudas is never one to shy away from dropping the mitts. He might have taken the loss on that particular fight, but that sparked the eventual Gordie Howe Hat Trick for Gudas. So who gets the last laugh of the night?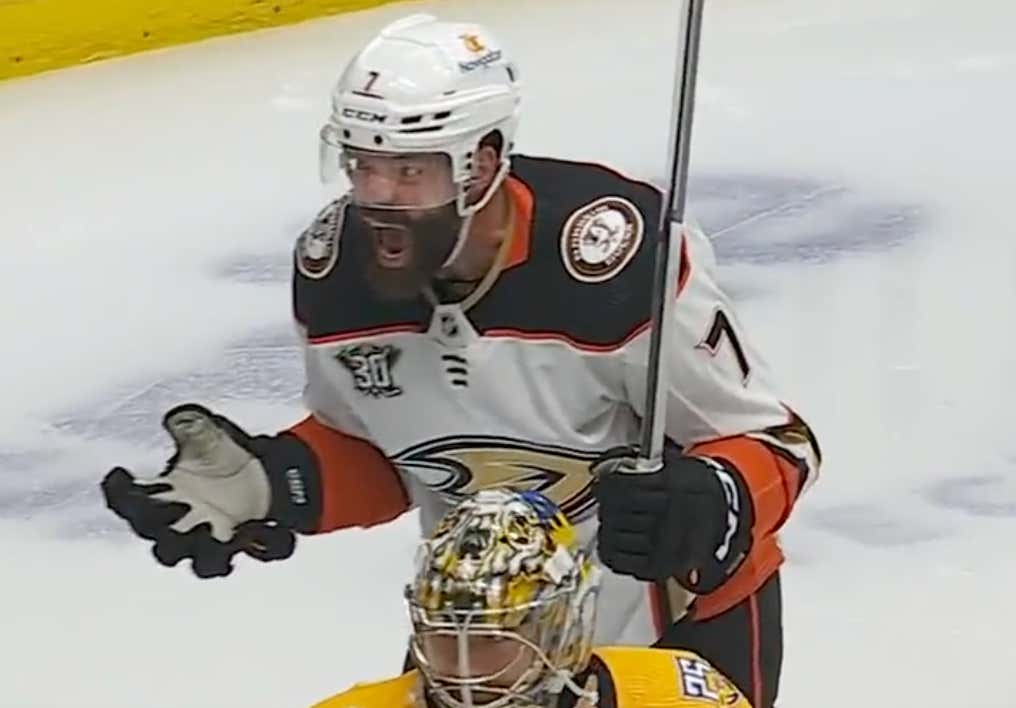 The first time the Ducks were Mighty, it's because they had Fulton Reed on the roster. He was big, he was strong, he was a mean son of a bitch who struck the fear of god into his opponents. But equally as important as being a mutant out there on the ice, the man could produce offensively with an absolute howitzer of a shot. Radko Gudas is big, strong, and a mean son of a bitch who can also let it fly. Sometimes it flies a little more literally than you'd even imagine. 
Spot the difference. You can't. 
1 out of every 5. And funny enough, if Radko Gudas scores a goal on the next shot he takes, his shooting percentage this year will be 20%. 
Keep in mind the Ducks still have Zegras and Drysdale coming back at some point off of IR. The Quack Attack is back, Jack.