Andre Drummond Had An All Time Shaqtin' A Fool Moment After Getting Blocked By The Rim On A Breakaway Dunk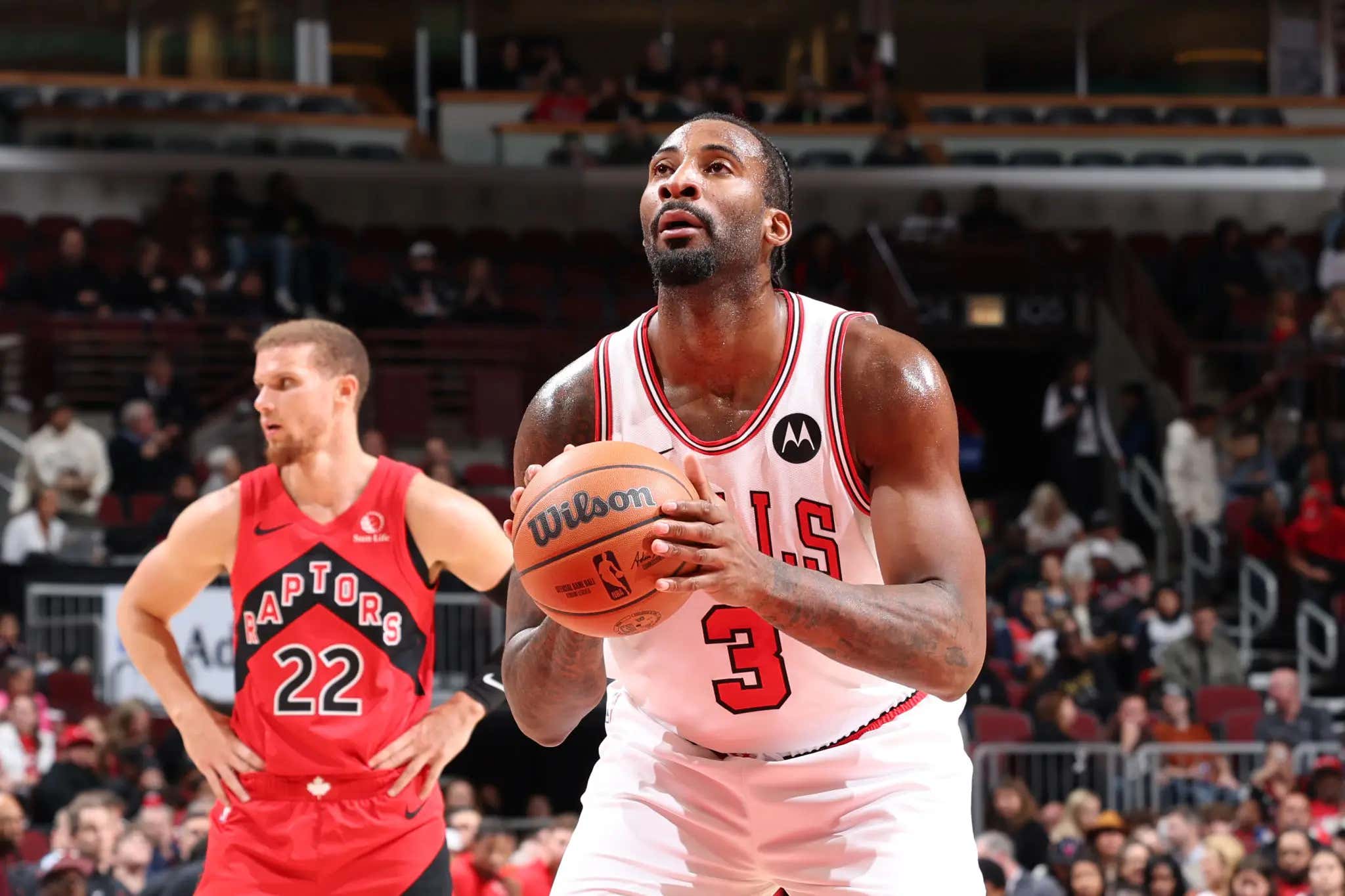 Jeff Haynes. Getty Images.
With the NBA season on the horizon and basketball being back in our lives again basically every day until June, that also means the return of one of the best aspects of the season.
Shaqtin A Fool is back.
I dare you to find me someone who doesn't enjoy some quality Shaqtin A Fool antics. They pretty much always deliver each and every season. With preseason fully underway, while the results of those games might not matter, that rule doesn't apply to anyone who just so happens to make a fool of themselves on the court. Shaq is always watching.
Unfortunately for Andre Drummond, we already have a leader in the clubhouse for one of the best Shaqtin moments of the 2023-24 season
Oh no Andre Drummond. Oh no. You poor bastard. I'm not even sure how a 7fter can be stuffed by the rim like that, especially someone who can clearly dunk like Drummond. The most embarrassing part I think is the fact that Drummond didn't get stuffed by the rim because he got his footing messed up and maybe had an awkward lift off. No no, he had a completely normal lift off. The only problem wash he was waaaayyyyy too far away when he jumped
On one hand, I can respect the try. It is preseason after all, so why not try some shit and see what happens. The downside of course is everything you see in the video above. Sometimes life comes at you real fast and the next thing you know you get denied by the rim and the ball is already going the other way and you go viral for the first great Shaqtin moment of the young season. 
The good news is people will forget all about this in about 24 hours and sooner or later we'll have another member to add to the Shaqtin club for this season. If this is our starting point, I'm pretty excited to see what comes next.
P.S.
Like I said, love Shaqtin a fool and always will
It's a college basketball event like no other. The 2023 Barstool Sports Invitational takes over Wintrust Arena in Chicago on Wednesday, Nov. 8. One night, two great games: Loyola Chicago vs. FAU at 6pm CT and Miss. State vs. Arizona State - 8pm CT. Get tickets now: barstool.link/invitational