I Threw Batting Practice To The Office And Created A Championship Blogger Line-Up
Barstool HQ took batting practice in the office, and somehow despite some vicious cuts at the ball, nothing was broken. Precautions were taken with these random metal screens in front of stuff like set lights and cameras, but it would have made great content if we had to get a brand new Bodyarmor fridge because Glenny Balls blasted a monster dinger straight through the glass. 
1. Gia: Making better contact with the ball than half the office, Gia is getting on base. Not a power hitter, but all we need are singles out our leadoff hitter. 
2. Robbie Fox: Maybe the best hitter in the office? Like playing the bass in Pup Punk, Robbie finds a rhythm, gets into a groove, and consistently gets hits. 
3. Marty Mush: The only person on this roster to have played real baseball within the decade, it's a no brainer Mush is obviously making the roster. 
4. Glenny Balls: Batting cleanup as a lefty, Glenny might strike out swinging 70% of the time, but when he does makes contact, good luck finding that ball. Fun fact: Since 2000 when the San Fransisco Giants stadium was built - McCovey Cove has only seen 155 splash down homers. All from lefty hitters, ZERO from right handed hitters. Bonds has the most with 35 homers into the cove, and visiting teams have hit 55 homers.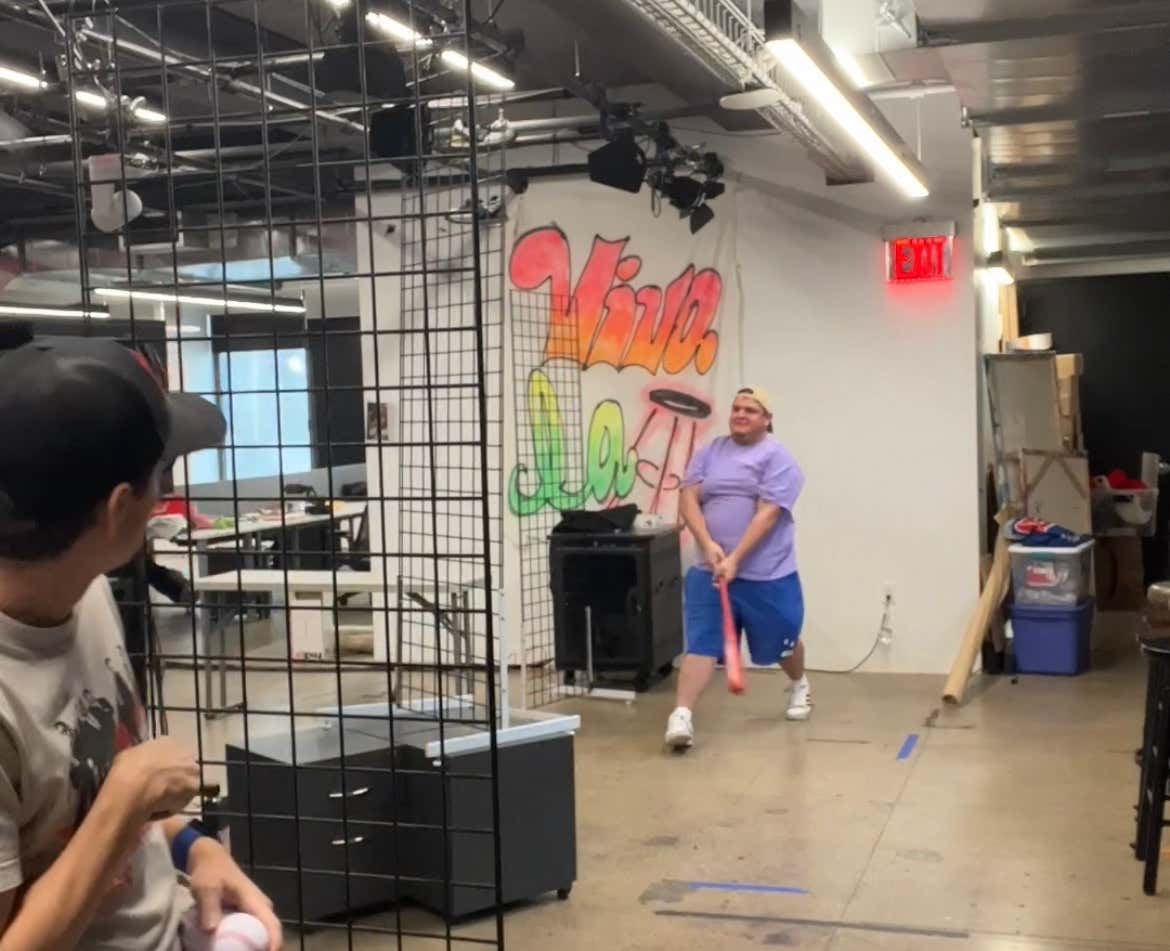 5. Hubbs: I have a feeling baseball IQ is going to be extremely low on this team, so Hubb's knowledge of the game will make him like an on field coach. I'm slightly worried he will be fine with mediocrity and missing the post season since he is a Yankees fan, and that's their identity these days.
6. Rico Bosco:  We got a look at Rico's cannon of an arm after rifling a Highnoon can at 99 mph, and now we know he has a beautiful swing. The Shohei Ohtani of this team.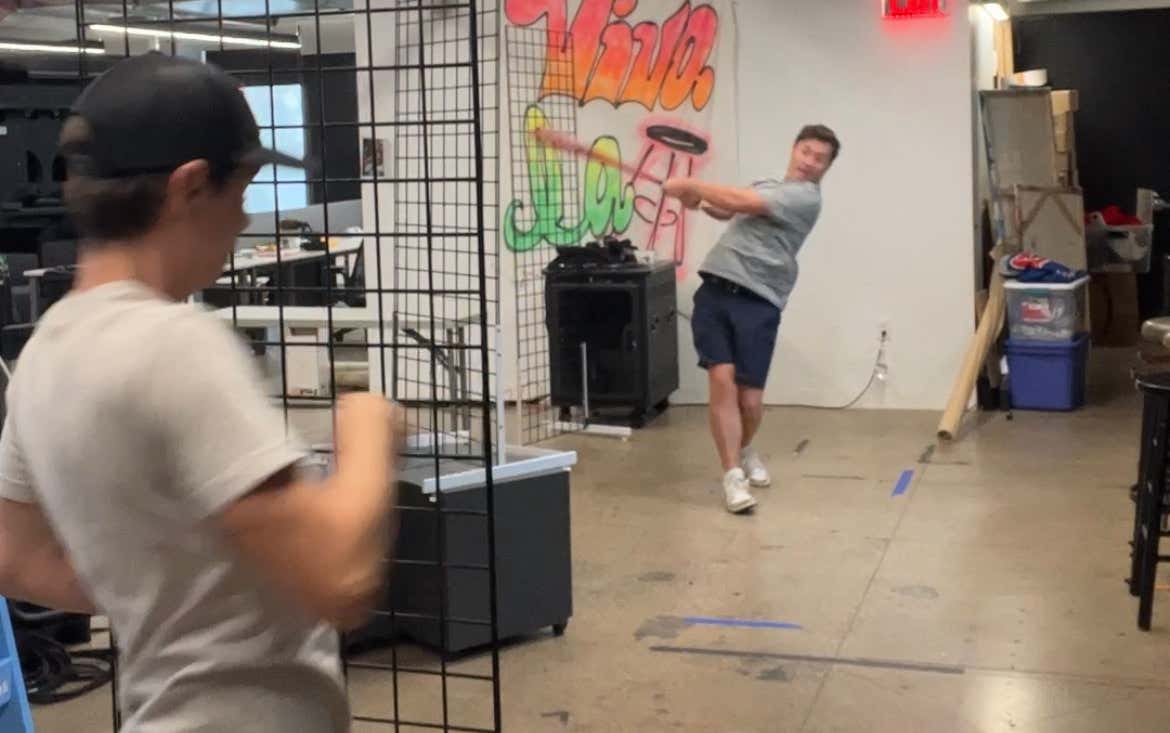 7. Kelly Keegs: A solid hitter, but Kelly is here to be the team bully. When the opposing team is starting shit, we send in Keegs to belittle them and make them question their very existence. 
8. Tommy Smokes: Not the most athletic, or the best hitter, but damnit this guy knows how to win. Every team needs a junkyard DAWG and that's Smokes. 
9. Smitty: The sacrifice bunt is a disappearing art. Smitty is god awful at bunting, but at least we have someone on the team willing to do it. 
DH: Frank The Tank - No way around this, Frank is a defensive liability. The David Ortiz of this team. BUT, the kid can hit. He has an eye for the strike zone, and is a piece on the roster the whole fanbase will rally behind. 
Pinch Hitters: Kenjac, John Rich - The way Kenjac hits a line drive directly at the High Noon bucket tells me we can call upon him in clutch time to hit one right into the gap. Not sure if John Rich has ever played baseball, but the way he swings the bat tells me all he wants to do is murder the baseball. 
Manager: Klemmer - Past his playing prime, Klemmer will use all of his decades old baseball knowledge to steer this ship to the World Series. 
Team Mascot: Meek Phil - I've never seen someone get their ankles broken in batting practice like they are seeing heat from Randy Johnson. Meek's skill set is best suited for a troll mascot like Blooper, which is why he will be crawling into the sweat stained mascot costume and rallying the fan base.