Say A Prayer For The Rest Of The NFL. The Eagles Scored 3 Times In Their First 2 Possessions Of The Season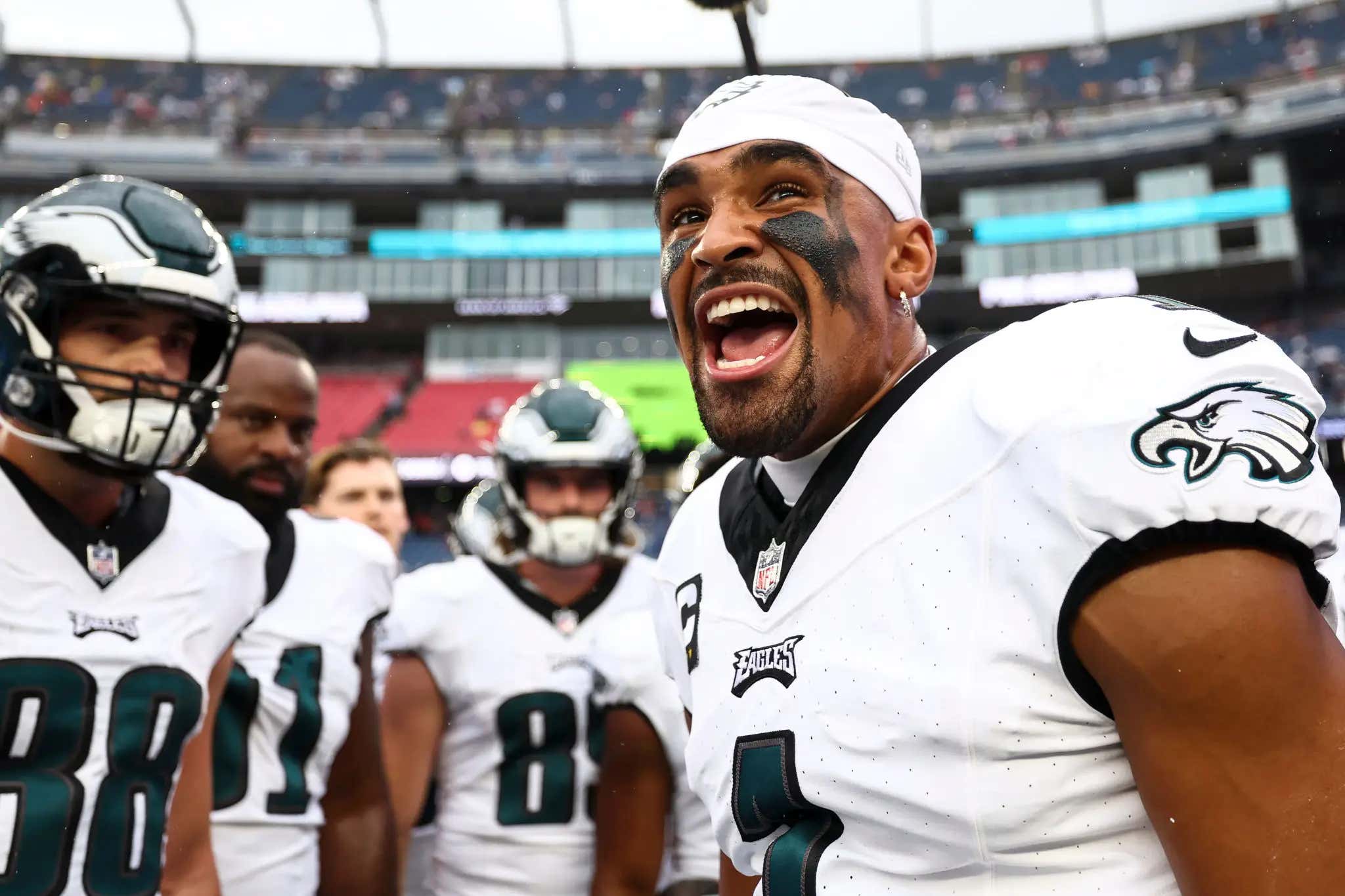 Kevin Sabitus. Getty Images.
I'll be honest--I was getting a little worried that the Eagles were about to be some underachievers this season when they marched down the field on their opening drive and only came away with 3 points. This is a team that seemingly scored a touchdown on every opening possession last season. Granted, the weather in Foxboro is dog shit today and 3 points is still better than nothing. But it sure would be nice to see 7 on the board on the first drive of the year instead of just 3. 
Good news, however, is that Mac Jones opened up his MVP season by throwing a pick 6 to Big Play Slay. 
One possession for the Eagles. One possession for the Patriots. And the Birds are already on the board twice. And on the very next drive?
Welcome to New England, Ezekiel Elliott!!
Thank god Bill Belichick called that guy. 
2nd possession for the Eagles coming up and it's just as surgical as ever. You want to talk about a quarterback taking that next step towards greatness? How about the placement on this ball from Jalen Hurts to DeVonta Smith. Warning: You're about to cum your pants. 
Perfect spot. Perfect catch from the Slim Reaper. And you don't need to wear receiver gloves when you've got that new dad strength coursing through your body. Just a thing of beauty. 
The only thing I'm worried about is if the Eagles are actually bad for the NFL. At some point they are going to be too dominant that it takes all the excitement out of the game. Fans will be able to change the channel at halftime every week. That can't be good for business. Oh well.