INNOVATION: The Eagles Are Currently Heading Into Week 1 Without A Punter/Holder On Their Depth Chart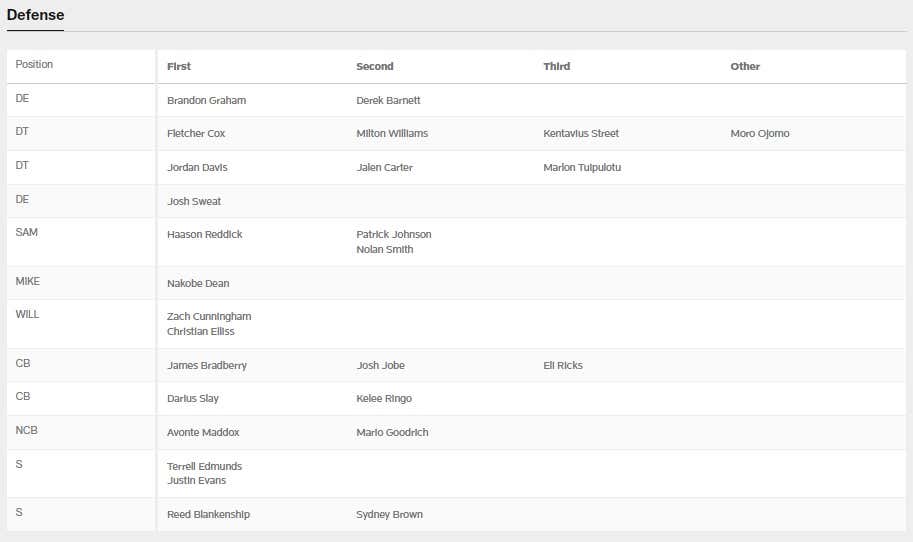 Interesting. Muy interesante, in fact. The Eagles released the meh punter Arryn Siposs from their roster about a week ago. It was assumed they would pick someone else up or just resign mediocrity once the rosters and cap space figured itself out. Jordie wrote a good blog when that was going down: 
But…it's now Wednesday before Week 1. The NFL kicks off tomorrow night. The Philadelphia Eagles are playing in Foxboro on Sunday afternoon. They're going to figure something out. They have to…right? RIGHT?!?!? 
Or maybe Howie is doing a little thing called "Innovation" and is changing up how the entire game is played. Zero punts as well as fucks given. Hey, it worked out great for a rural high school in Arkansas and their ingenious head coach, why not for the Birds in The League? 
Yeah…not gonna happen. They're signing someone. The risk/reward for not having a punter on the roster is far too shit to even slightly mess around with. If they didn't have a ready to go Super Bowl loaded roster then maybe I can see a scenario to go fuck it and play real life Madden. But not now. Please, Howie, seriously not now.
Other than Sippos, the Eagles worked out Braden Mann's recently released boot from the Steelers. No Punt God for some reason. What do you have to lose working him out? Seriously. Oh, and also Jake Elliot can swing the leg if needed, I suppose. Maybe he can drop kick FG's, too? Whatever works. If for some reason they don't go with a punter on a roster, they at least should bring back Koy Detmer and his neckbeard from the heavens to hold/QB8/coach. That would be amazing. Whip it out one more time for the boys, Koy! 
Prediction: A punter/holder is named by Friday and/or Howie gonna get fucked right into another Championship. Don't hate it either way.