Game Notes Countdown To The NHL - #21 Nashville Predators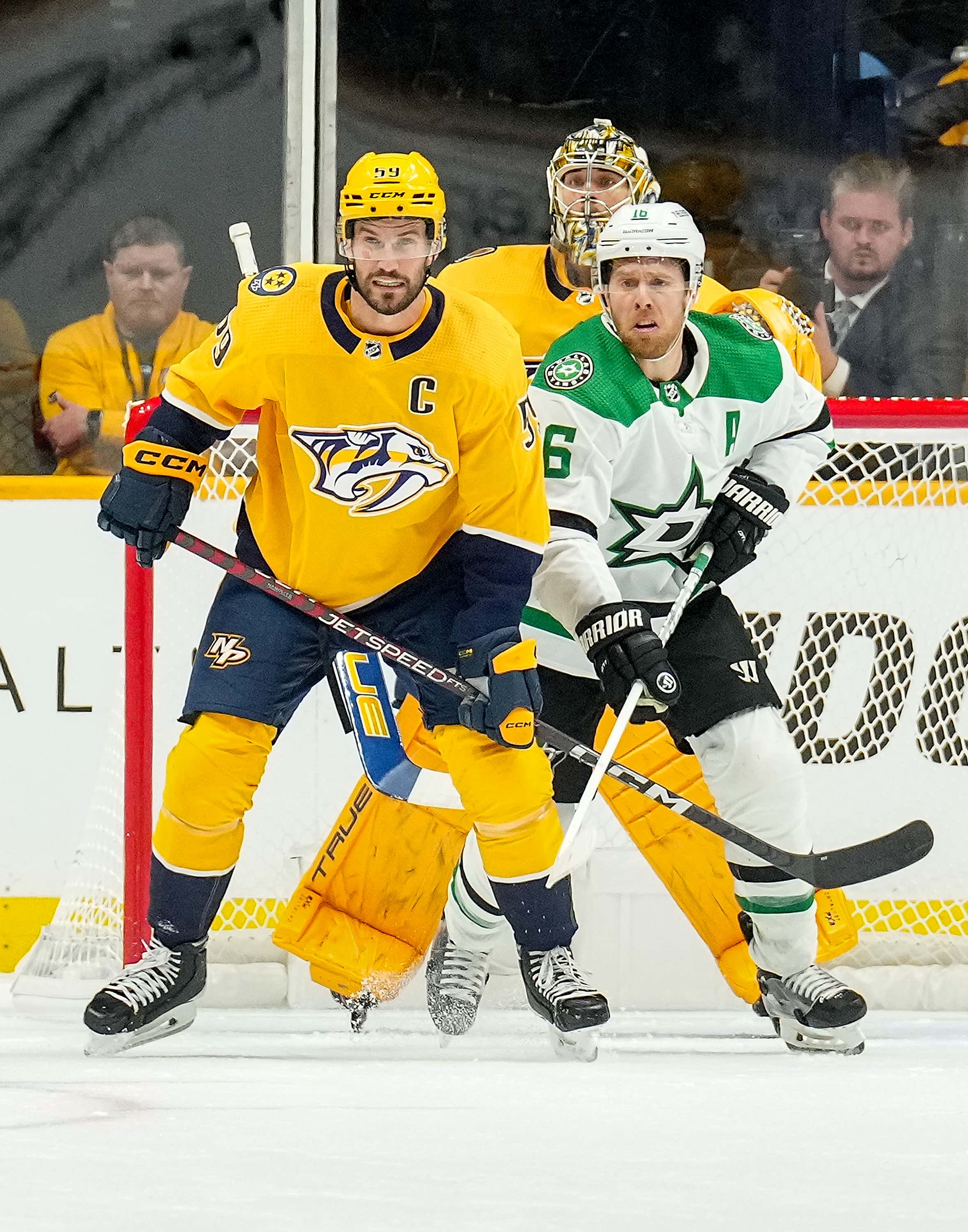 John Russell. Getty Images.
NHL Team: Nashville Predators
Conference: Western
Division: Central
2022-23 Recap: A disappointing start to the season and a boatload of injuries led to a youth movement for the last quarter of the season. The bright spot for the Preds was the late push that almost got them into the playoffs. Finishing in 5th place with an over .500 record was impressive considering everything that went on in the Music City. After the season the Preds organization and the entire city of Nashville put on an unreal show hosting the NHL Awards and NHL Draft. Check out the Chiclets Vlog to see all the shenanigans we got into down there.
Biggest Loss: Matt Duchene - Love or hate him, a guy like that who knew how to score goals will be missed.  He ended with 56 points in 71 games is a good season for anyone. 
Biggest Addition: Ryan O'Reilly - Captain Hockey is a perfect fit for what Barry Trotz is trying to do down there.  He is a leader and will pull players along with him to do the right thing and play the right way.  The contract is not bad for a player with jewelry. 
2023-24 Outlook: Lots of turnover from camp last year, but a team with Filip Forsberg, Roman Josi and Juuse Saros will always be in the mix to make the playoffs.
Player To Watch: Juuso Parssinen - The Young center had 25 points in 45 games during his rookie season including this ridiculous between-the-legs goal.
2023-2024 Season Bet: Preds at home with that belligerent atmosphere and knowing the visiting teams might hit Broadway as hard as the Chiclets Crew did at the Draft will make for some nice moneyline spots.
Everybody Rides!!!
Twitter: mattmurley19
Instagram: murls_ebr