The List Of Celebrities That Are In Attendance For Messi's Game In LA Tonight Is Bananas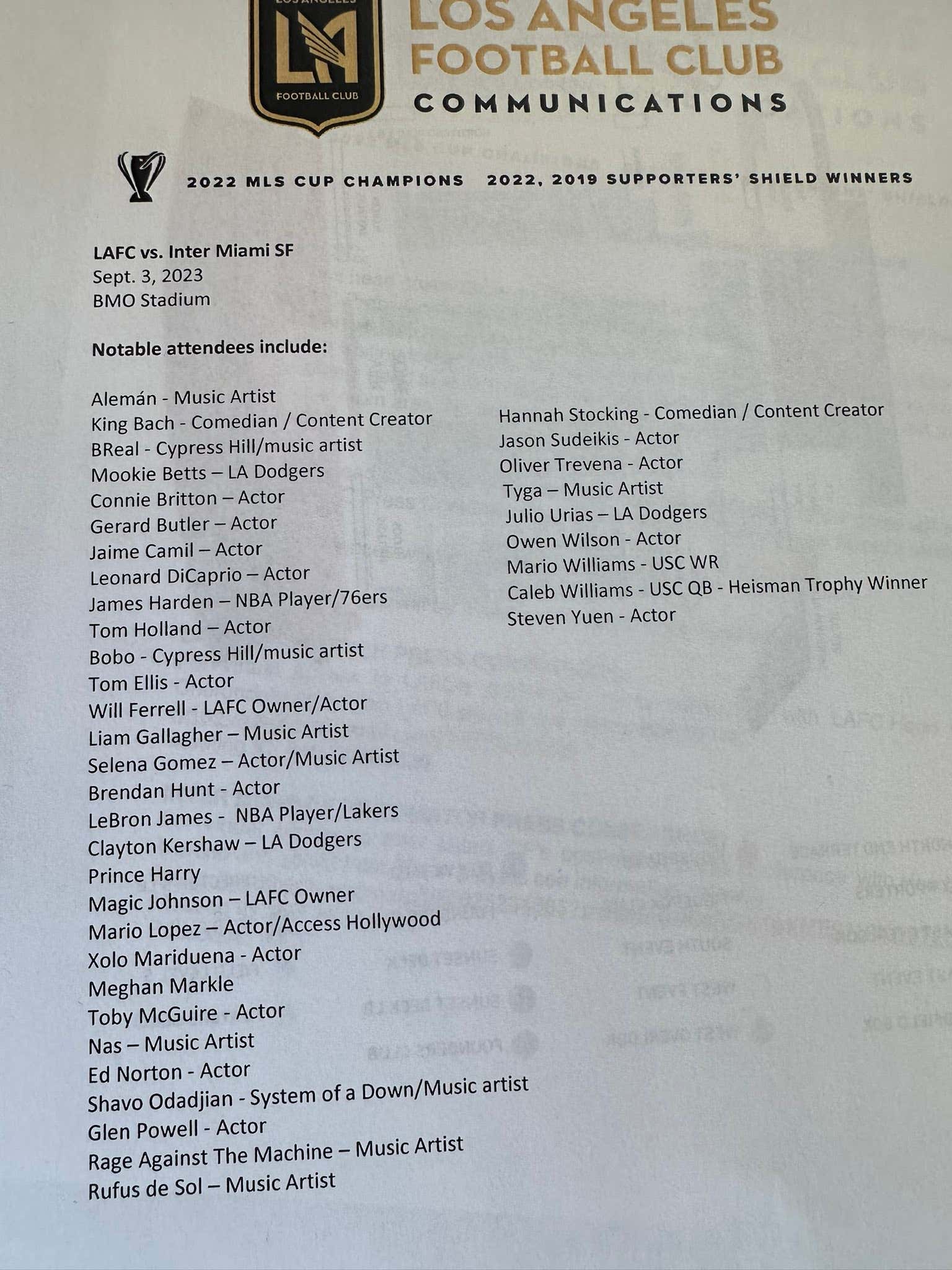 Just a bananas list of celebrities in attendance tonight at the Inter Miami game to see Messi play in LA. Hilarious they put a couple Vine stars in a list with LeBron, Tom Holland, Prince Harry, Will Ferrell, and more. Anytime you can get the Duke and Duchess of Sussex, Ted Lasso, and Nas in the same building, you know you've got primetime viewing. Do all of Rage Against The Machine have to share the same seat? Might as well get them and Cypress Hill out there for a halftime show. Bonus points if you want an EDM festival too and get Rufus de Sol to play a set.
The legend of Messi continues. It's his world, we're just living in it.