NFL Training Camp Fights Are In Serious Danger Of Jumping The Shark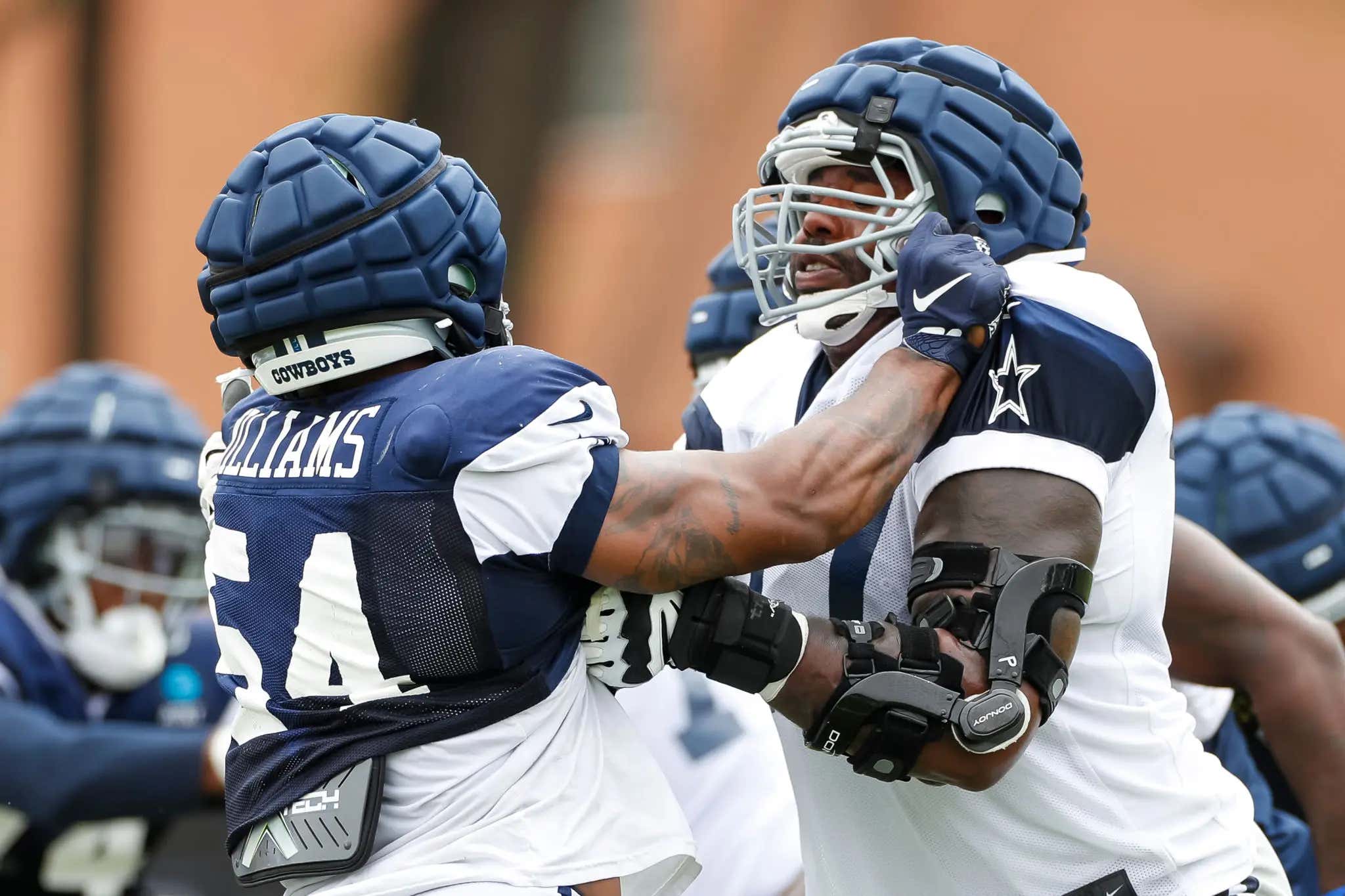 Icon Sportswire. Getty Images.
Maybe it's due to the introduction of social media which has allowed us to see video of every single fight from every single practice. Maybe it's because Hard Knocks just had a 5-minute montage of a fight breaking out after seemingly every play at Jets practice. Or maybe it's because these guys are all trying to get their name on that final roster and they know the people making decisions are all Football Guys whose brains reach a state of euphoria after seeing some fights at practice. 
It's a combination of all of them, for sure. But I feel like we're seeing way too many fights coming out of training camps these days for them to mean anything. Especially when half the fights are coming from that dog shit organization down in Dallas. 
Now don't get me wrong, that was a great scrap right there. Watching Tyler Biadasz coming in there as the 3rd man to completely deck Sam Williams off his feet? That was cinema. 
But when it happens after every play? It just feels like a cheap way to fake some extra competitiveness into your camp. 
People love that shit. They'll say stuff about how much passion these guys are showing out there. Really getting after it. Compete levels off the charts. But at the end of the day, we're just getting a bunch of guys throwing punches because they're tired of getting beat all day and they know that people (coaches, reporters, fans, etc) all get off on training camp fights thinking that it just means they're getting extra competitive out there. 
If you fight after every play, then you don't actually fight at all. It just becomes an ordinary part of training camp practice. That's all I'm saying. That's what I'm fearful about when it comes to NFL training camp fights. I don't want to see them become something we just expect to see 12 times per practice. They used to mean something. They used to be great. Now they're just non-stop. Make NFL Training Camp Fights Great Again.