The Abel Brothers Are Hands Down The Scummiest Fighters We've Ever Had In Rough N' Rowdy
I hesitated to write this blog because A) I know it won't do numbers and B) I don't like to attack the mentally inept, especially when they have photos of children in their Twitter avatar. That said, I doubt either of the Abel brothers will see (or be able to read) this blog so here it goes...they are trash. Not in a funny/fat way, but in a genuinely bad person kind of way. I don't even think they know it either, which is what makes this blog so difficult to write. Like...they're funny? But they're also not?  I don't know. All I know is that they came for Frank The Tank which makes them enemy number one in my mind...
Frank responded, obviously…
Which then sent in Abel brothers into a months long tizzy where they replied to everything Frank related with some really classy stuff…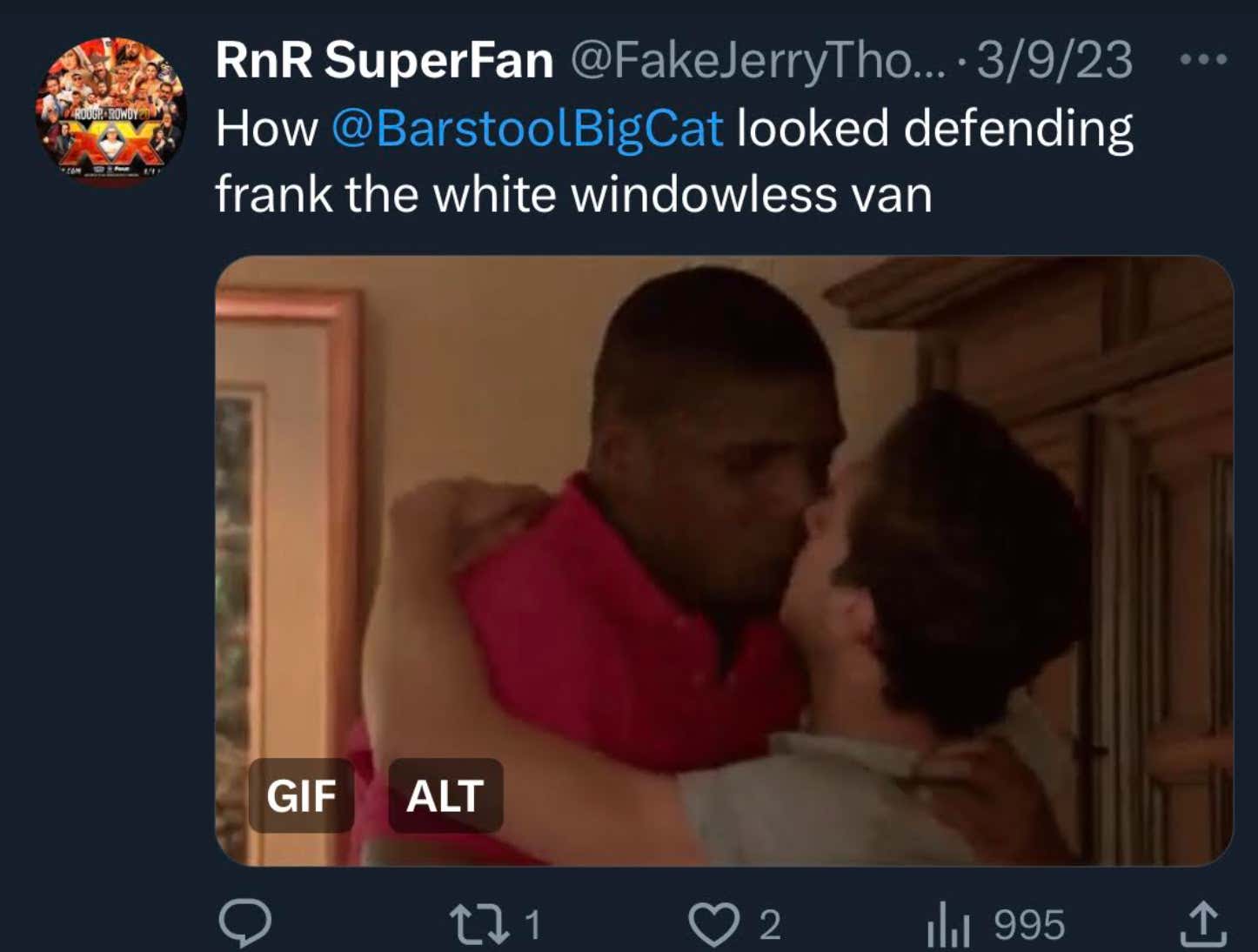 I could include all Zach and Spencer's tweets but there's no point. Frank handled his own…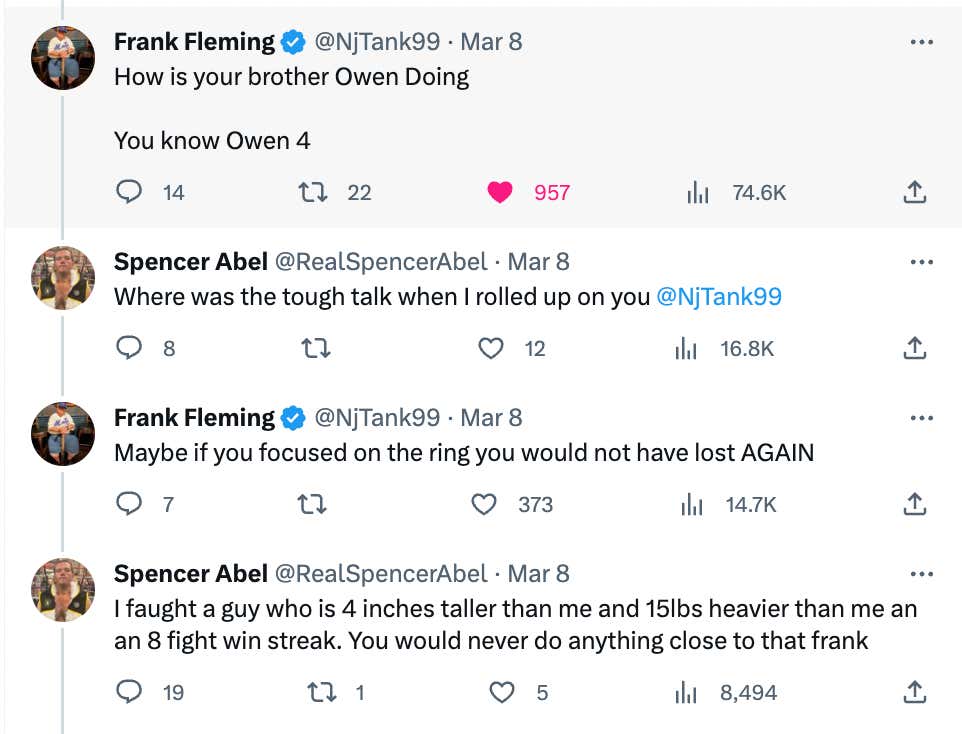 He won't be stepping in the ring to defend his honor, but "The Irish Dave Portnoy" will and he's going to take care of business. And if for some strange reason he doesn't, I will gladly step up for #RnR23. Friday can't come soon enough. Head over to buyrnr.com to get the fight early so you can watch these pieces of shit go down. That's it for this one. Thanks for reading. 
.
.
.