Josh Harris' First Move As The New Owner Of The Commanders? He Bought Every Fan At The "Fuck Dan Snyder" Party A Beer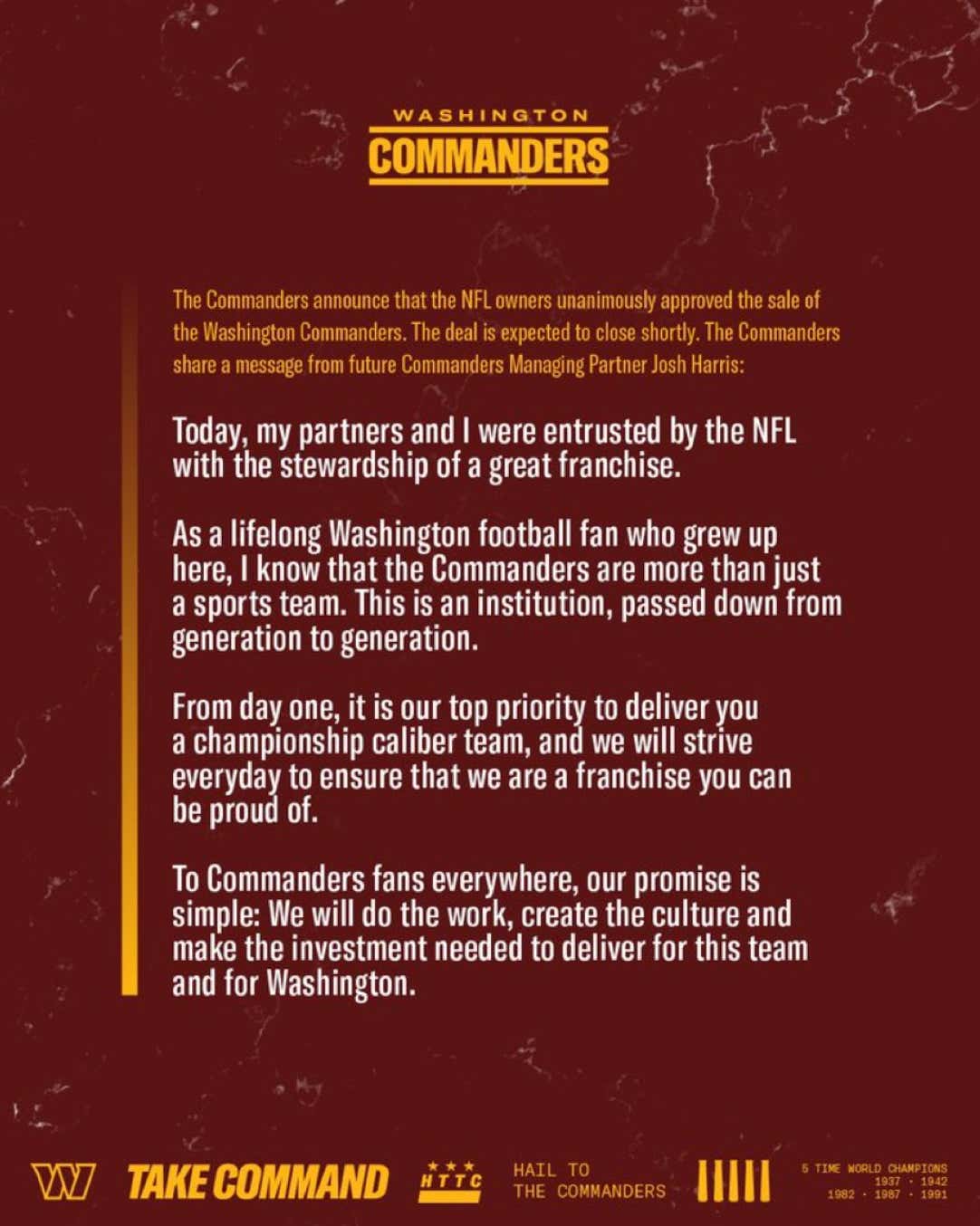 First, that statement from Josh Harris has me rock hard. He didn't spend $6 billion to be a deadbeat owner. I fully believe him that he's gonna go balls to the wall, full commitment with this squad. Devils and Sixers fans might not want to hear this, but he didn't spend 6 BILLION DOLLARS to give them 33% of his attention. I don't think the Devils or Sixers are going to fall off or anything, but when push comes to shove, the Commies are now his number 1 priority and it's likely not even close.
And what did he do as his first move as the new owner? Well the fellas at 106.7 in DC have had "Fuck Dan Snyder" (my words, not theirs) parties all day, broadcasting live from 2 different spots to celebrate the selling of the team, and Josh Harris called into Grant and Danny to buy everyone a beer at the parties.
That's my owner!!!!! First pitch, grand slam into the bleachers. The culture is already changing. What a great day! Fuck Dan Snyder forever!!!!!