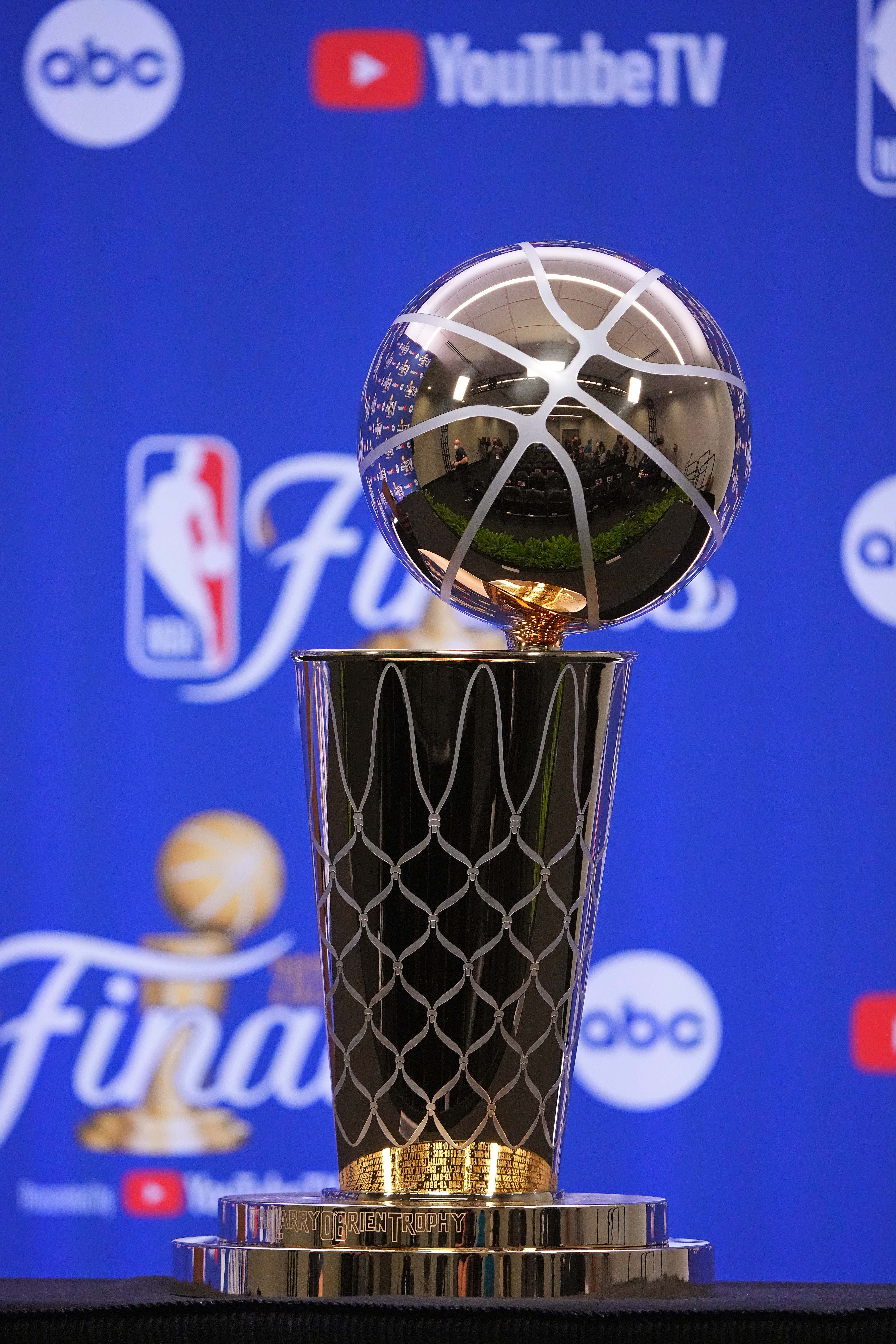 Garrett Ellwood. Getty Images.
NBA Finals: W1. Denver Nuggets vs. E8. Miami Heat
The Miami Heat have defied the experts to reach the NBA Finals. Needing a win in the second play-in game, they barely beat the Bulls and captured the eighth seed in the East. Just the second eighth seed to make the NBA Finals, the Heat stunned the Bucks in five, edged the Knicks in six, and needed seven games to knock off the Celtics. The Heat once led the Eastern Conference Finals 3-0 and had to win Game 7 in Boston to avoid becoming the first team to lose a series after leading 3-0. The Heat were partly helped in Game 7 by an ankle injury to Jayson Tatum on the game's first possession as the Celtics struggled to find their offense. Playing on Monday, there is no rest for the weary as the Heat flew from Boston to Denver to prepare for the NBA Finals. 
The Denver Nuggets were the top team in the Western Conference; they cruised to the NBA Finals, beating the Timberwolves in five, eclipsing the Suns in six, and sweeping the Lakers. In sweeping the Lakers, the Nuggets go into their first NBA Finals appearance, having not played in nine days. Long layoffs have hurt teams in the past, especially a team that has never reached this level. Avoiding a flat rusty performance in Game 1 could be critical for Denver. The Heat have stolen the opener in each of their first three series. 
Nikola Jokic has been a man possessed while guiding the Nuggets to the NBA Finals. Jokic is averaging a triple-double with 29.9 points, 13.3 rebounds, and 10.3 assists per game. Nobody has been able to stop Jokic, who has also excelled on defense. Also helping to guide the Nuggets is Jamal Murray, who is averaging 27.7 ppg. The Heat, meanwhile, have relied on Jimmy Butler, who has made several big shots while averaging 28.8 ppg. Miami has had several different players rise up to assist Butler as players like Gabe Vincent, Max Strus, and Caleb Martin have made big shots. 
The Nuggets have not lost at home during the postseason. If they can shake off the rust and avoid falling behind in the series, the NBA Finals could be over quickly. The old debate of rust versus rest will be on display in the opener, as weary Heat will need the Nuggets to have lost their edge during their nine-day break. One factor that could come to play is altitude, as the Nuggets have excelled at home while teams struggle in the mile-high city to adjust to conditions. For a team that is coming off a seven-game series, the altitude in Denver could be unforgiving. Look for the Nuggets to continue to enjoy home cooking as they win the first two at Ball Arena and win the series in five games. 
NBA Finals MVP:
Nikola Jokic