Dan Orlovsky Spoiled The 2024 No. 1 Overall Recruit's Commitment In An Edited Tweet That He Seemingly Didn't Know People Could Still See
On Monday, 2024 No. 1 overall recruit Dylan Raiola announced his commitment to the University of Georgia because the rich only get richer. Raiola has a rating of 0.9995 on the 247Sports Composite, making him one of the highest-rated quarterbacks ever.
On Sunday, however, ESPN analyst Dan Orlovsky tweeted out what seemed to be a pretty obvious clue that the Bulldogs would be landing a big-time signal caller very soon. He quickly edited his tweet to make it a bit more vague, but I'm not sure if he knows everyone can still see the original.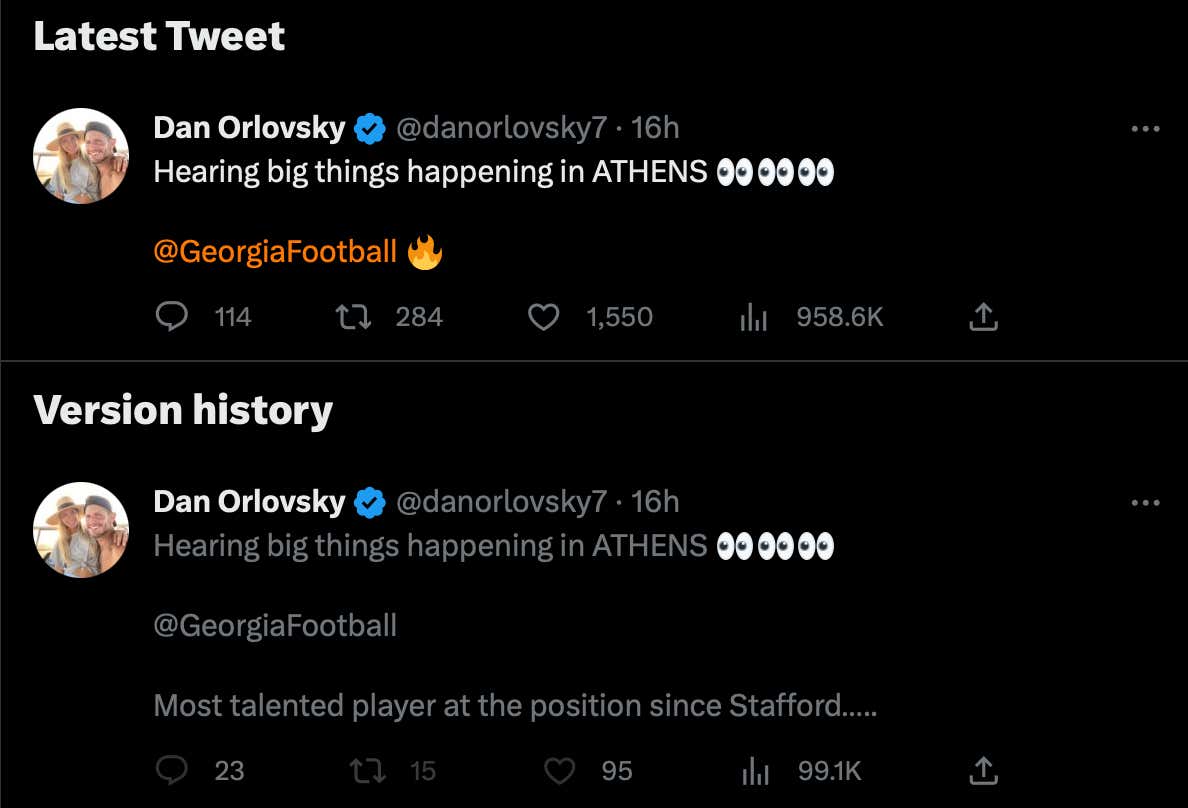 The connection to Raiola was even more obvious because of the fact Orlovsky played with Dylan's father Dominic on the Detroit Lions.
I guess Orlovsky can take solace in the fact he did break a huge commitment, it's just a matter of whether he was actually supposed to do that or not. I don't think anybody actually cares unless Raiola was really dying to drop a surprise announcement, but it was a very poorly kept secret that he was going to end up in Athens anyway.
Just know next time we can still see the original tweet, Dan.