20 BRAWLS COMING NEXT FRIDAY NIGHT... Here's A First Look At The RNR21 Matchups So Far
Will link the rest of our RNR21 matchup thread below but the biggest fight of the night and possibly Rough N' Rowdy history will be the one above... Not just a brawl for the Lightweight title but also a CAREER ENDING FIGHT for someone's night. There's no doubt that SHIZZAT DA RIZZAT & THE NINJA are 2 of the best brawlers to ever grace the RNR canvas and there's only a handful of fighters we've ever had that could even end up in this type of match. Absolute legends of the game. 
And what better way to go out than a warrior's death in the ring against someone you've fought before and have ultimate respect for. They may be friends outside of the squared circle but on May 12th THERE CAN ONLY BE ONE. 
Our other 20 fights with no headgear include a Women's Lightweight title match with VICIOUS VICKY D back to defend her crown, multiple #1 contender matchups to decide opponents for our 5 round main events in August, 400 lb brawlers, athletic dwarfs, cops, firefighters, a guy who came in last place in his fantasy football league and was forced to join as a punishment, the most (0-0) West Virginia rednecks we've had since RNR14 and more. TAKE A LOOK...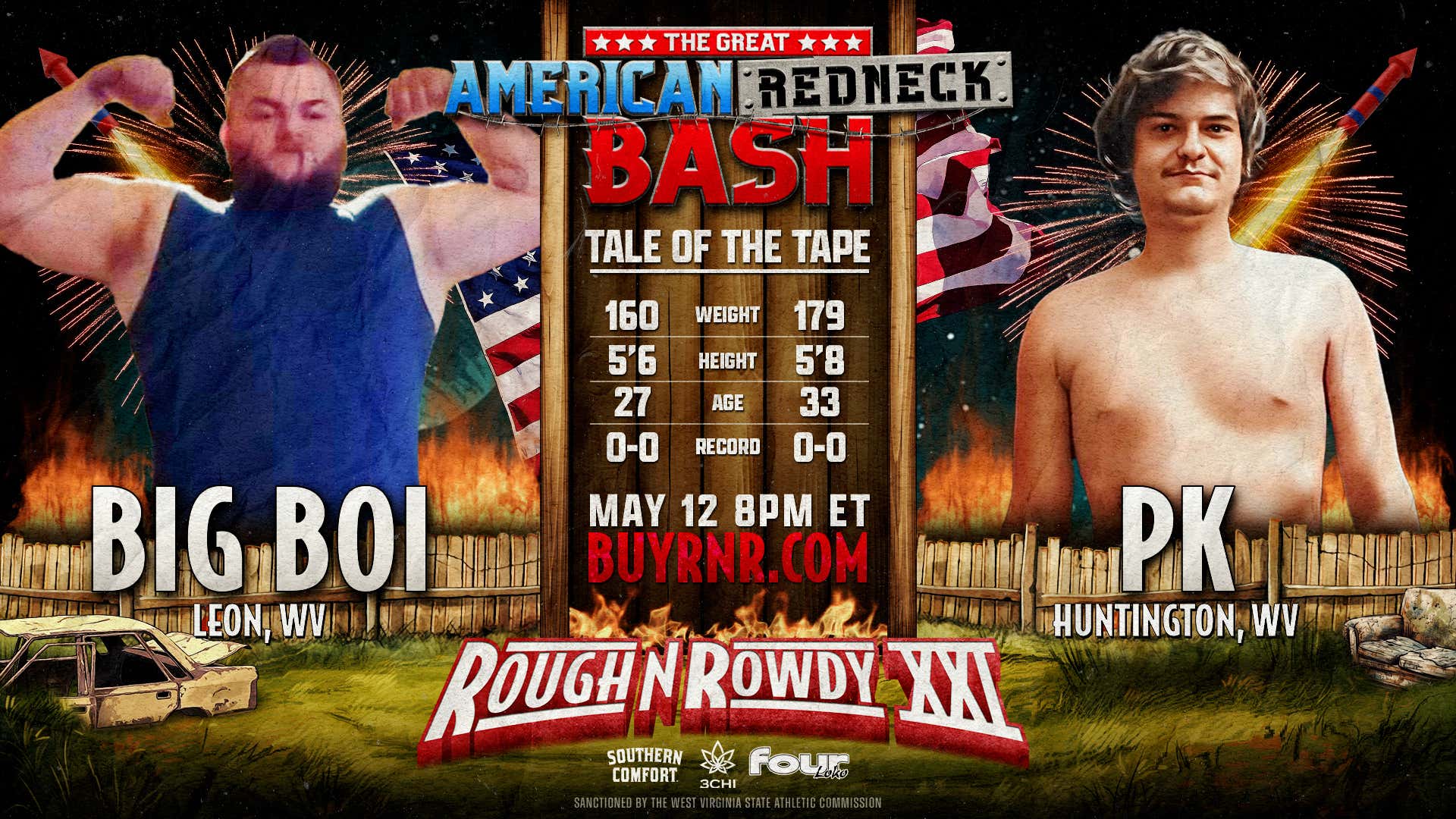 Full fight card order for RNR21 will be posted early next week until then you can check out some of the matchup videos below and follow @RoughNRowdy on all platforms to stay updated. SEE YOU 1 WEEK FROM TONIGHT…
Order RNR21 for 20 brawls, 2 title fights, ring girl contest, Dave/Dan/Robbie/Caleb/Rone/Large on commentary, and more May 12th on BuyRNR.com