Sam Bennett Went From Not Being Able To Do A Single Pull-Up, To Being The Biggest Bully In The National Hockey League
Claus Andersen. Getty Images.
You want to know who my favorite athletes are? The guys who are willing to take on whatever role they're needed in to help the boys win. Superstars are great and everything, but superstars are also just used to being so much better than everybody else their entire lives. It's what they've done since the beginning of time, and it's what they'll continue to do until their playing days are over. 
But then you have your role players. Particularly your guys who will switch to whatever role they need to play for the team. You need them to be a goal scorer? Fine, they'll put a few pucks in the back of the net. You need them to be a menace out there and throw the body around with reckless abandon? Fine, they'll be the biggest prick on the ice the whole night. They don't care what they have to do, just as long as it helps the boys get a dub at the end of the night. 
And that's Sam Bennett.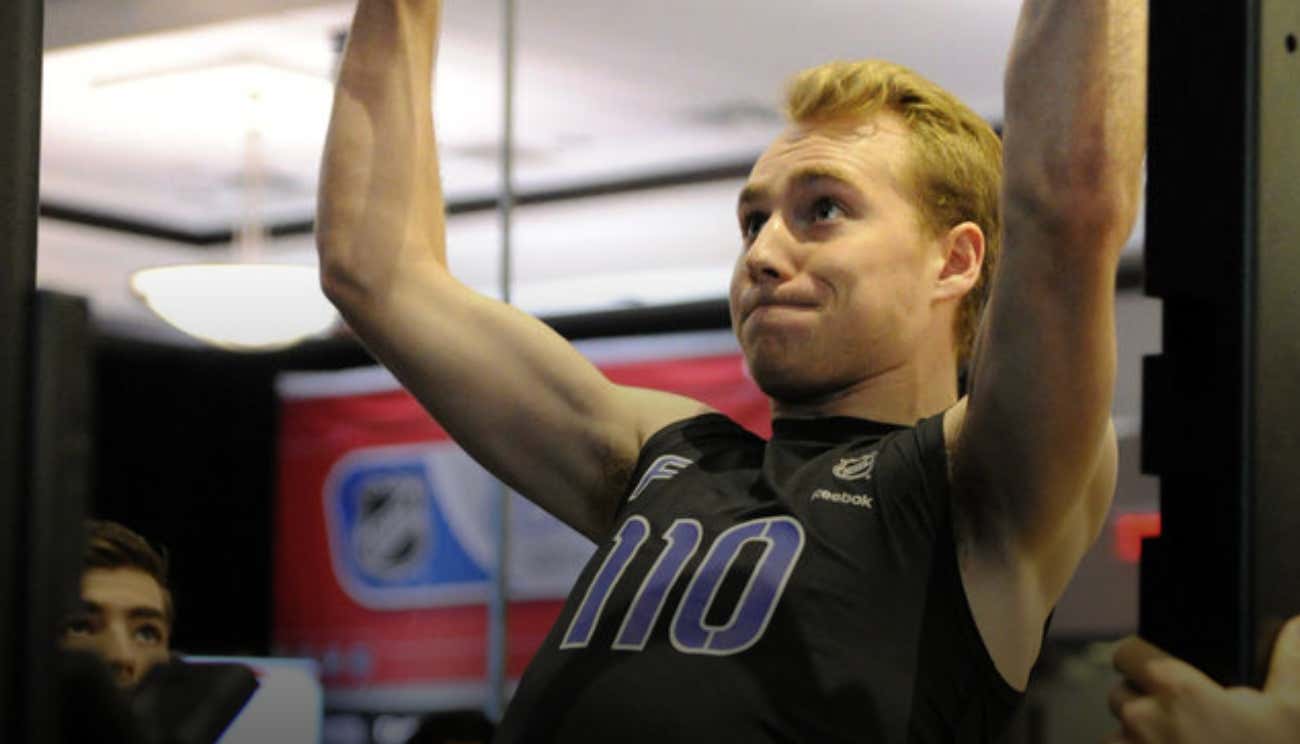 It wasn't too long ago that Sam Bennett was a prospect at the 2014 NHL Draft and couldn't even do a single pull-up. He still played a pretty physical game for his size, but I don't think anyone expected the 4th overall pick in that draft to become the type of player who bullies opponents every time he steps on the ice. When the Flames drafted Sam Bennett, they were probably expecting a guy who can score 30 goals, put up 80-90 points, and win some battles in the corners for loose pucks. 
That career never ended up happening for Sam Bennett. Offensively his game just never took off at the NHL level, and last year was the only time in his career he scored more than 20 goals in a season. Think Sam Bennett gives a shit? Think he's not going to find another way to impact the game if it's not going to be on the scoresheet every night? Not a chance. If he needs to change his role to help out the boys, then he'll goon it up with the best of them. 
Are both of these some greasy, dirty plays? Probably yeah, you could certainly make that argument. But you could also just chalk this up to playoff hockey. And if the Maple Leafs don't want it to happen anymore, then maybe they should do something about it. I'm not crazy about guys getting injured. I never want to see someone get hurt out there. But toughness matters in a 7-game series, and right now Sam Bennett is physically abusing the entire Maple Leafs organization. 
All I'm saying is that when you get selected as the 4th overall pick in the NHL Draft, you probably expect that one day you'll be a superstar in the league. Sam Bennett realized he probably wasn't going to pan out to be a superstar, so he took on a new role to be one of the most impactful players on Florida's roster right now. That's a hockey player.