Welcome To What Is Without A Doubt The Biggest Game Of The Celtics Season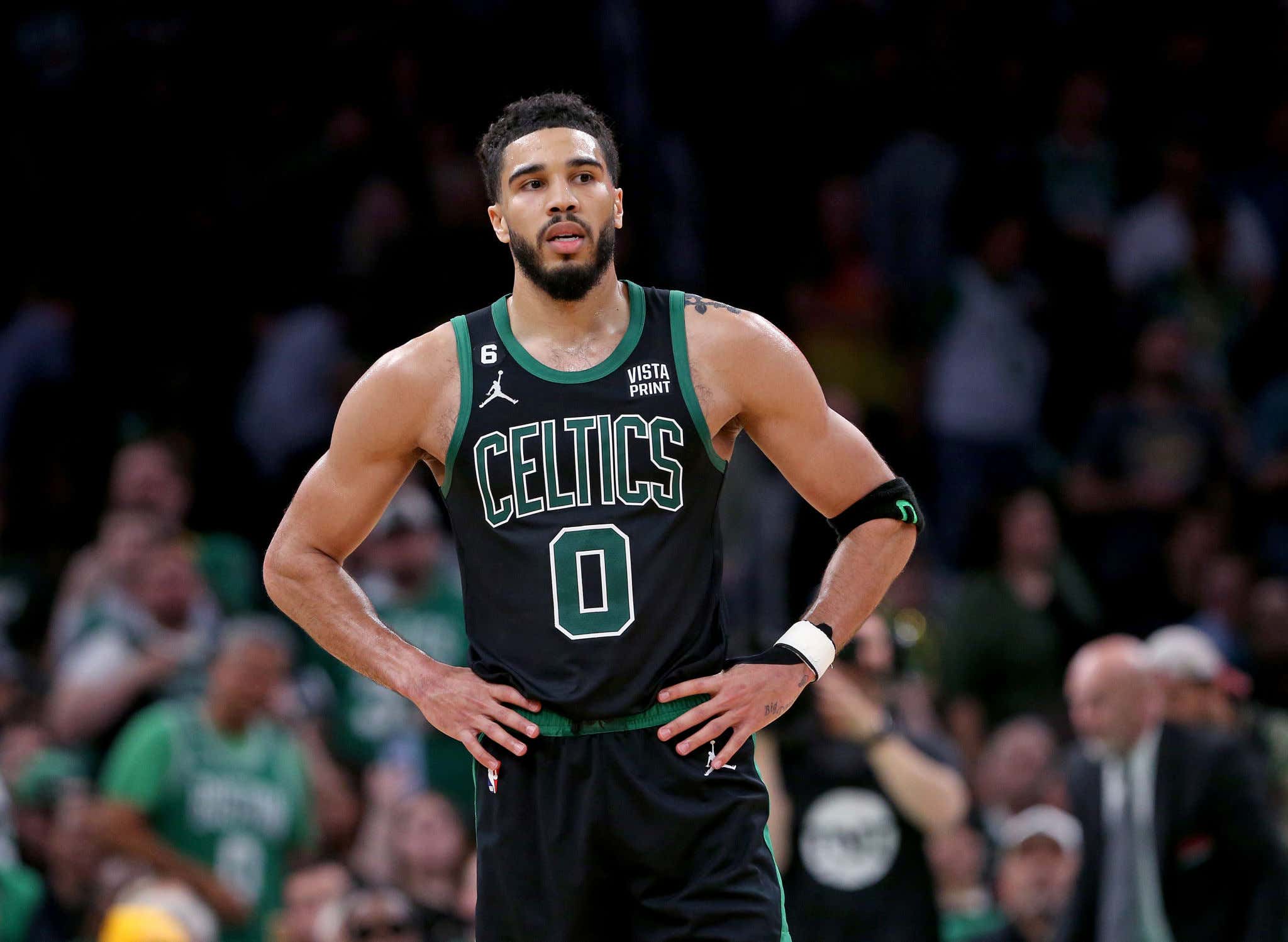 MediaNews Group/Boston Herald via Getty Images. Getty Images.
I don't want to sound dramatic, but tonight is the biggest Celtics game of their season and basically my life. That's what happens when you drop Game 1 at home. Do you know why else?
The league MVP is back. 
I shouldn't need to explain why this game is so massive, but I will anyway. Teams that fall down 0-2 are 33-413 all time in NBA history. In the 2nd round, they are 7-107. While not impossible, it's certainly not great. It's even more of a pickle when you blow the first 2 games at home. The Suns for example are down 0-2, but at least they are returning home. Being down 0-2 and going on the road is not exactly a recipe for success so I would like the Celts to avoid that at all costs today.
If you're looking for some positivity, this is not the first time the Celts have had their backs up against the wall. They were down 0-1, 2-1, and 3-2 to the Bucks last year. They were down 0-1, 2-1, and had to win a Game 7 on the road against MIA last year. They aren't perfect, they make their lives harder on themselves like no other team we've ever seen, but they are resilient. 
While we have no idea how Embiid will look after such a long absence, my guess is we will not see a game where neither team takes a FTA for an entire half, and I will remind you the Celts beat the Sixers 3 separate times with Joel Embiid in the lineup. At least now it increases the chances that the Celts don't fuck around and actually take the Sixers seriously this time around. Granted that shouldn't even be a question but ya know….these are the Boston Celtics. When people think they have something in the bag they choke, and when people think they're screwed they come through. It's very exhausting, but it's part of what we signed up for.
So how do the Celts win this game and get back in the series? It's the same thing as always.
1. Take care of the basketball
2. Rebound
3. Play some fucking defense
In Game 1, we only saw one of those things, which was rebounding, and even that wasn't all that great.
With Embiid in the lineup, I do not expect the Celts to feast in the paint as they did in Game 1. Even if he's not 100%, Embiid just being there matters. He's a much better backline defender than any of their other bigs so that's something the Celts are going to have to be ready for. Maybe this forces them to get back into their normal shot profile where they don't abandon the 3PA, and all you have to do is look at what happened in each of their 3 wins during the year
Game 1: 35 3PA
Game 2: 35 3PA
Game 3: 36 3PA
In all three of those wins, they took more 3PA than their opponent. Shit, in the game they lost by 2 without Jaylen and Rob when Embiid went for 52, the reason they were able to hang around in that game is because they took 45 3PA to the Sixers' 29. I know people complain about the three point shooting, but in 2023 you NEED to do it. In Game 1, it was 38 vs 26 in terms of 3PA and how did things go? That doesn't mean you also don't need to defend at a much better level and take care of the ball, but this team is built to take 3PA, so fucking do it. 
Defensively, I am asking very nicely that this team wake the hell up and actually play it. Stop giving up 30 point quarters. Stop not guarding the 3 point line. Figure your P&R defense the fuck out because with Embiid back you're about to have to deal with arguably the best P&R tandem in the league. At the end of the day, nothing else matters if you don't defend. We know this, so I am begging the Celts to understand this as well. It all starts defensively and it always will.
It would be very Celtics for them to lose at home to an Embiid-less Sixers team only to turn around and beat the Sixers with Embiid, but let's not get ahead of ourselves. Tonight isn't so much about what the Sixers have/do as much as it is about what the Celts do. If they play the brand of basketball we know makes them successful, they'll be fine. If they continue to fuck around, they'll continue to not like what they find out. 
This is it. This is basically your season. So lock the fuck in and be ready. Play smart, play with purpose, and play to your potential and this thing will be tied 1-1 heading back to Philly.
Love and Trust.