Octopusslover8 Sparks Confusion In The Office
Each week, there's a new set of characters walking in and out of Barstool HQ. From Julian Edleman to Snooki & Jwoww, you never know who might pop in next. 
It's funny because no matter who the guest is, the office seems to always be divided. Typically split 50/50.  One half stoked to see that person walk through the door and the other half off to the side asking in a whisper who they are and what they do. 
Last week was slightly different when the king himself Jake Shane (also known as Octopusslover8 on TikTok) graced us with his presence. Instead of a half divide in the office, there was more of a generation gap present.
For those of you reading and unaware of Octopusslover8 like my elder co-workers, this funny fella recently had an overnight spurt in growth on that "TikkerTokker" app with his witty sketch/improv comedy videos. He's the internet's new Alix Earle. If you don't know who Alix Earle is you're too far behind, but at least you're closer to cashing out that 401K.
Everyone between the ages of 19-26 was dying to get a picture with Mr. Octopusslover8, he IS an internet hit sensation after all.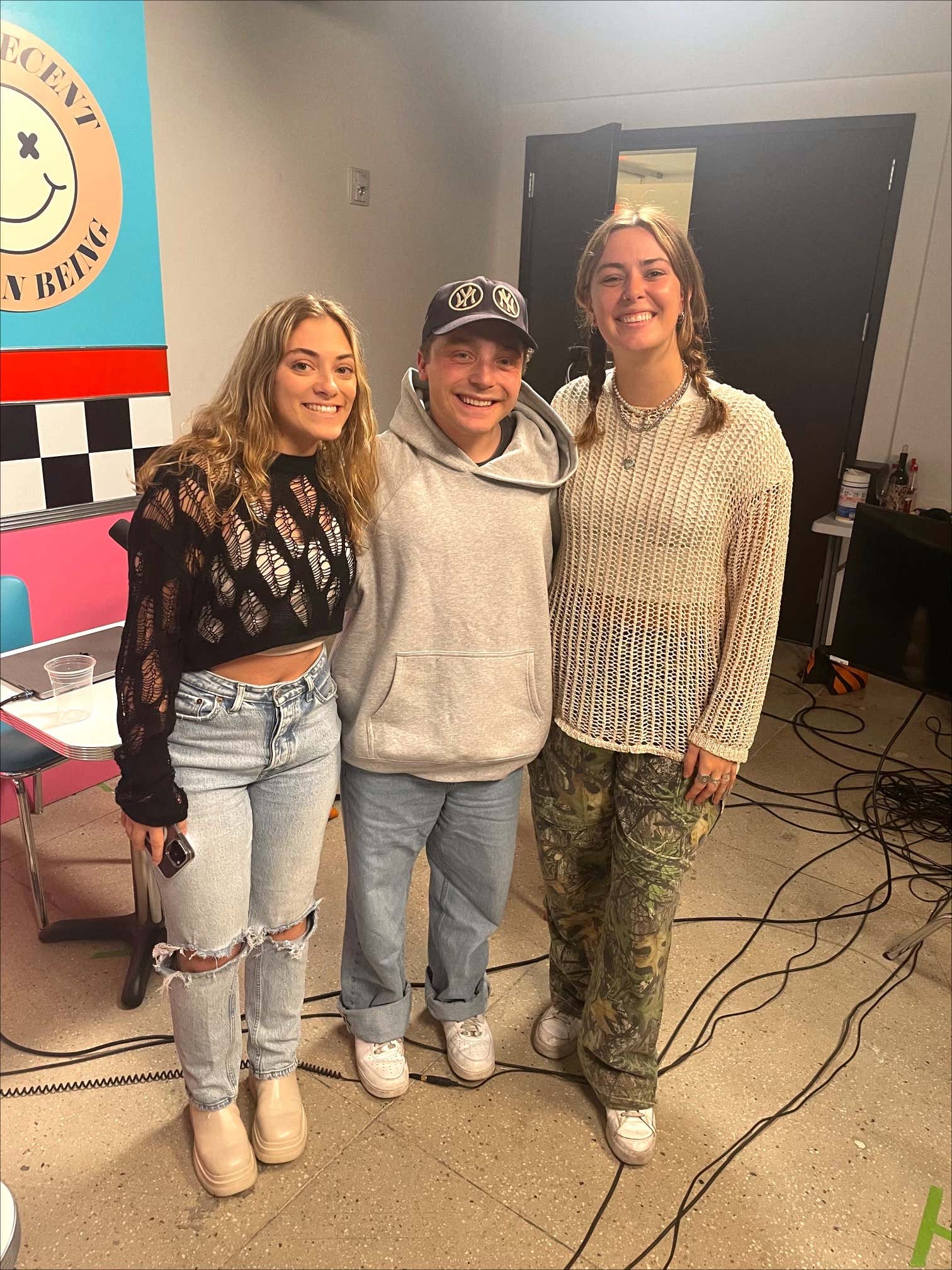 I can only imagine the deep confusion my coworkers who aren't on board with TikTok must have felt as they heard people shouting at the young boy, calling him a "pussy" and asking him to "pass that puss."  But that's where the generation gap comes into play. As a play off his username, he calls his fans "pussies" and has an Instagram where his online character came to life named: passthatpuss, in regards to the ten legged sea creature best served grilled. 
Regardless of the confusion for some, the rest of us we're pumped to welcome the rising star into our walls. 
Although we had to wait to drop our episode until today, PlanBri was lucky enough to be his first ever podcast. (Still can't believe he turned down ROLLING STONE for Bri and Grace.)
It is my honor to present to you pass that puss onto you.