SHL Playoff Semi-Final Preview - Växjö vs. Frölunda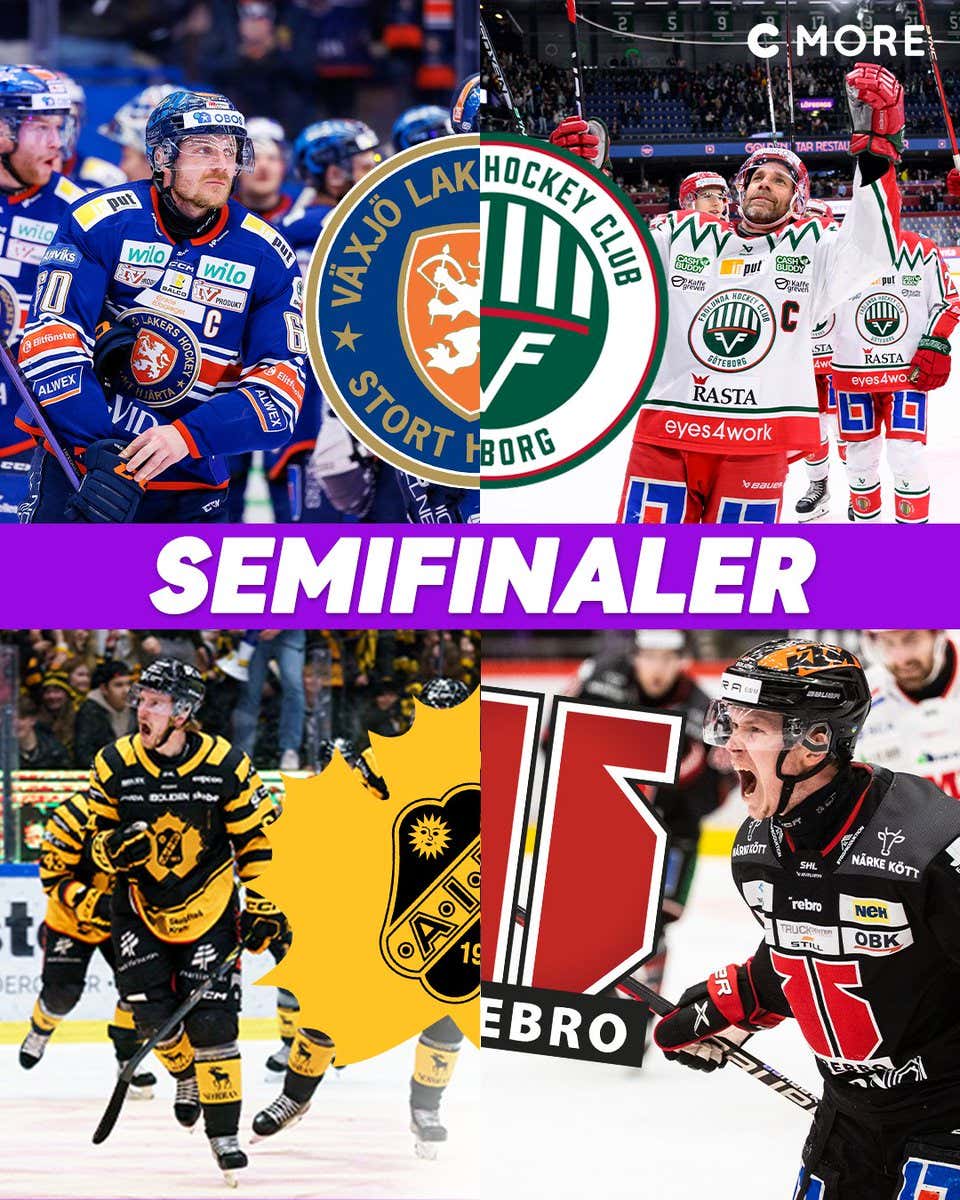 The SHL is down to the final four after 3 of the 4 quarterfinals were decided in game 7.  No sleep for the weary as the opening Semi-Final game gets underway tonight. Both of the teams advanced after going the distance in the first round. Players from each team have tasted the winning champagne and know how to close the deal. But which team will have a chance to wear the gold helmets again?? Let's break it down. 
Växjö Lakers 
How They Got Here:
Finished top of the table in the regular season.  

Defeated Luleå in 7 games in the prior round. 
Players to watch:
Joel Persson -The D-man who played 13 games for the Edmonton Oilers in 2019-20 quarterbacks their top power play and creates a ton of offense from the backend.

Robert Rosen - We should but we won't hold it against him that he wears #87 as he is the team's top scorer and is a major threat on the PP.
Famous Alumni:
Chiclets Game Notes Host Colby Armstrong - Played one season in 2013-14 before retiring and becoming the Media superstar he is today.
Odds to win the Series on Barstool Sportsbook -182 
Odds to win the Gold Medal on Barstool Sportsbook +185 (2nd Favorite)
Frölunda Indians
How They Got Here:
Finished 6th in the regular season points. 

Knocked out the 3 seed Farjestäd on the road in game 7
Players to Watch:
Joel Lundqvist - Twin brother of Rangers legend Henrik is 41 years old and will retire at season end.
Ryan Lasch - The American has ripped up Europe for years and has a knack for showing up in big games and producing points.
Famous Alumni:
Henrik Lundqvist - I think you all know about Hank.

Rasmus Dahlin - Sabres D-man developed in Frölunda before he became the #1 pick
Odds to Win the Series on Barstool Sportsbook +145
Odds to win the Gold on Barstool Sportsbook +400
Murls' Best Bets:
Game 1 at 1pm Est.: Under 5 -121
To Win Series: Frölunda: +145