LIGHT THE BEAM!! The Sacramento Kings Blow Out The Blazers And Officially Snap Their 16 Year Playoff Drought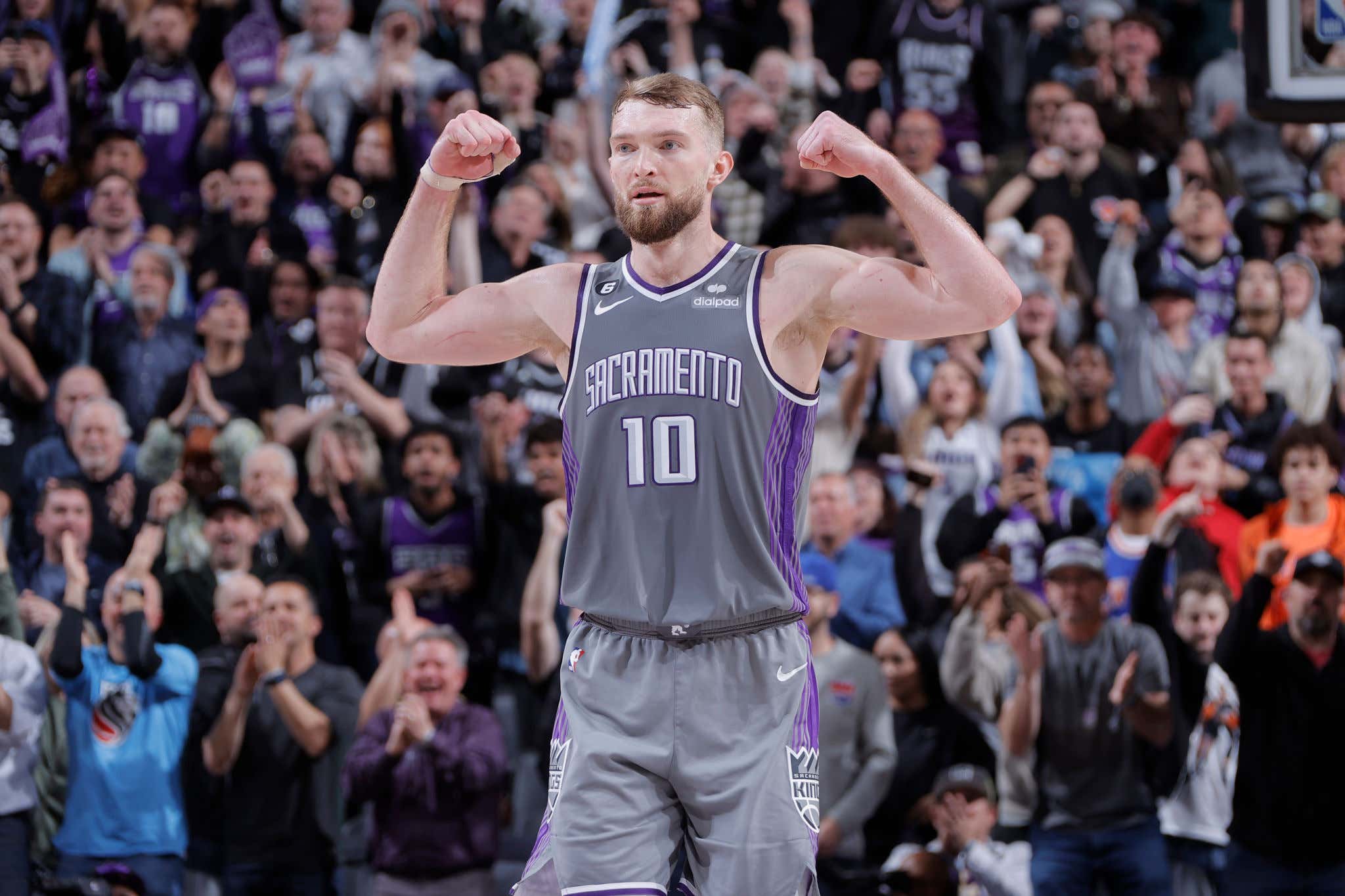 Rocky Widner. Getty Images.
LIGHT THE BEAM! LIGHT THE BEAM! LIGHT THE BEAM!
It finally happened. These last few days had to be brutal for Kings fans. After dropping the game at home against the Wolves in what was their first chance to clinch a spot in the postseason, the Kings had to then wait even longer after the Warriors came back from 20 points against the Pelicans. Entering tonight there were a few options as to how the Kings would finally punch their ticket and end the longest current postseason drought in professional sports
Fortunately for the Kings, it didn't matter what everyone else did. They took care of that shit themselves with an absolute no doubter. While it does make me a little sad that Kings fans couldn't experience this in person, at this point I doubt a single one cares. That fanbase has been through absolute hell. As bad as you think life may be as you root for your favorite team, it hasn't been as bad as it has been for the Kings faithful. No postseason appearances since 2005-06, I was a sophomore in college. I just turned 36 on Saturday. We've lived an entire lifetime since we've seen the Kings play playoff basketball, and I love how we're not talking about the Play In too.
No no, the Kings made the real dance, and not only that, they're probably going to finish with a top 3 seed. What a dream season this has been for both the franchise and that fanbase. It starts with the front office being bold enough to make the Haliburton trade. I thought they lost it, many people thought they lost it, but I don't think you can say that now. Perhaps it's one of those rare trades where everyone gets what they want and is better for it. De'Aaron Fox took a big time leap, especially when it comes to clutch time play, and then you have the great trade for Kevin Huerter. What a slam dunk move that has proven to be. The Hawks had to unload him and he fit perfectly in the Kings' system. 
Add in some quality drafting in recent years, including the now rookie record holder for 3PM
combined with the Power Of The Victory Beam and that's how you completely change the direction of your franchise. I really don't think we can underestimate the Beam either. When that type of rallying cry works and catches on, it can carry you throughout an entire season just like what we're seeing with the Kings. The Beam Team is legit and it's not going anywhere any time soon and why would you want it to? Don't forget the Kings have a historic offense this season and could actually win 50 games. That's a real sentence that has absolutely no hyperbole in it! That's crazy.
Think back to all of the jokes, the 20 win seasons and disaster front office decisions. None of that matters anymore now that the drought is over. Remember how awesome it was to see the Mariners do it?
I wanted that moment for the Kings this year once they proved early in the season that they were for real. I think that's an underrated part of the story when it comes to the Kings season. All year everyone waited for them to slide down. It was the same old thinking og 
"No way the Kings can keep this up"
Well guess what? They did. They kept building, they kept winning. Good teams, bad teams, it didn't matter, the Kings kept finding ways to beat them all. It's not like they had a hot start and then fizzled to the point where they had to scratch and claw for the Play In. Hell no. This team has been dominant from the opening tip and they earned their own Seattle Mariners moment. 
I know there will be immediate talk about what the Kings can do as the 3 seed, who they match up with and all that. There's plenty of time for all of that. At least give the Kings and their fans tonight. Maybe even tomorrow too. Waiting 16 years and living through this
is not for the faint of heart. To the die hard Kings fans that stuck by this team, fought for them to stay in the city of Sacramento, your wait is over. You did it.
Now light the goddamn Beam.