Fred Couples Calls Phil Mickelson A 'Nutbag,' And We Cannot Wait For The Masters Champions Dinner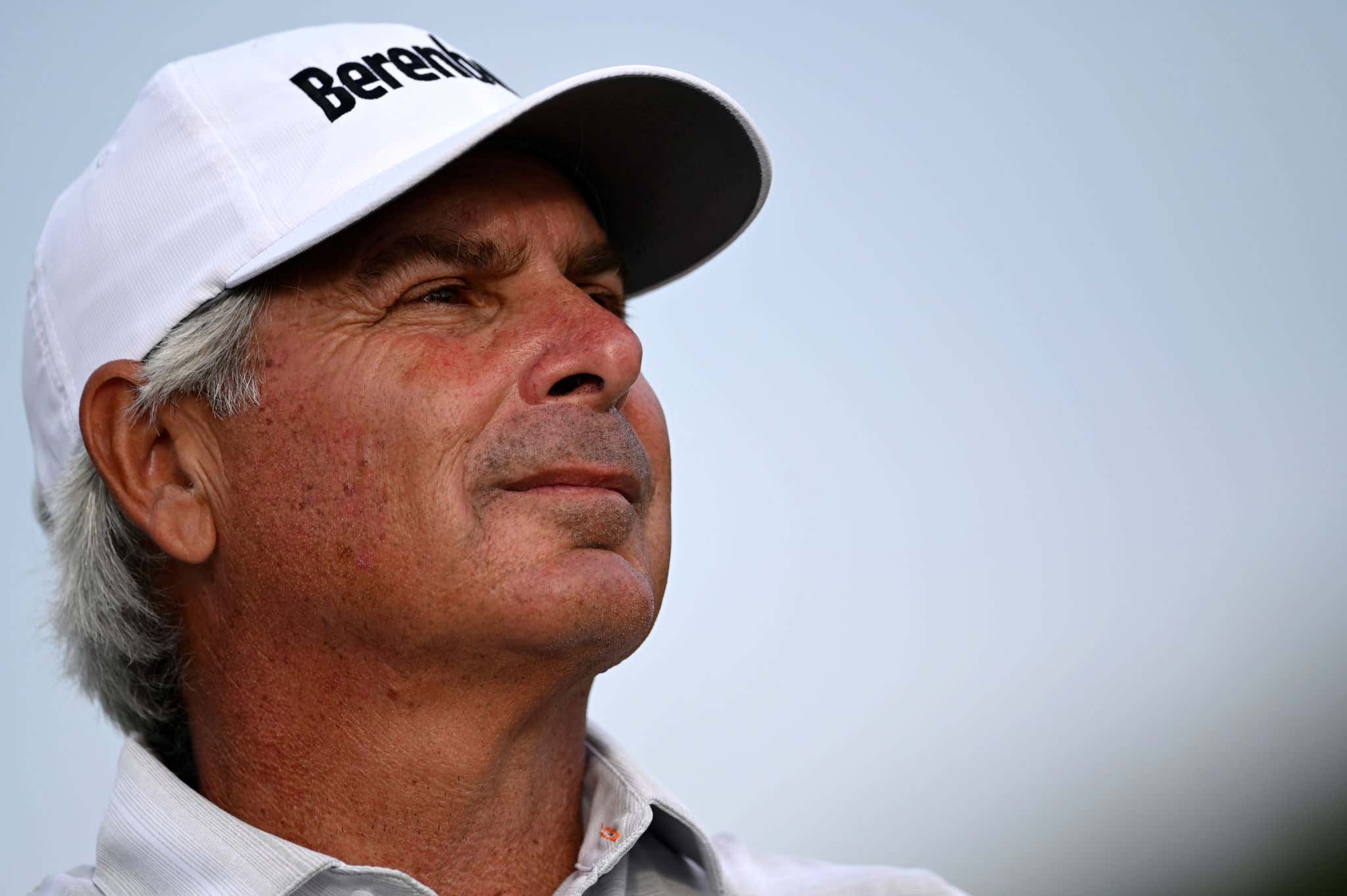 Eakin Howard. Getty Images.
The end of the Players Championship marks the unofficial beginning of Masters Hype szn. The players are slowly turning their attention toward Magnolia Lane, too. After winning last week's Players Championship, Scottie Scheffler took a quick trip from Ponte Vedra Beach up to Augusta to get an early look at the golf course, including the newly lengthened par-5 13th which will play roughly 30 yards longer than it did last year. (Scottie said he hit 4-iron into the green during one of his two practice rounds). Scheffler also released his rather fittingly straightforward Champions Dinner menu on Wednesday—and while there's always a ton of interest in that dinner, this year's on a different level. That's because, of course, this is the first Masters of the post-LIV era, and LIV managed to sign up six Masters champions: Phil Mickelson, Dustin Johnson, Patrick Reed, Charl Schwartzel, Sergio Garcia and Bubba Watson. That means these guys will break bread with their former counterparts, and for many it'll be the first time they're in a room together since the schism. 
Fred Couples will be at that dinner, though it's safe to assume he and Mickelson won't sit next to each other. Couples, a PGA Tour lifer, has been among the most vehement critics of the Saudi-backed league. 
"I don't think I'll ever talk to him again," Couples said of Mickelson last year. "I'm not in the same boat as him anymore, and probably will never play golf with him again. I'm not saying that to be mean. We're just in different orbits."
On Monday, Boom-Boom was back at it again, calling Mickelson a "nutbag" at a speaking engagement ahead of this week's Hoag Classic on the PGA Tour Champions. 
"If you're willing to give Phil Mickelson $200 million at age 53 to shoot 74 and 75, God bless you," Couples said, per the Orange County Register. He did refer to Lefty as one of the 10 best players to ever play the game. "I don't have a problem with LIV. What my problem has been, when I tweet every now and then, is what these guys say when they go to the LIV Tour."
He took specific issue with Cameron Smith justifying his move by saying he'll now, with just 14 events on the LIV schedule (plus the four majors), be free to attend friends' weddings and birthdays back in his native Australia.
"I find that comical, because my favorite to ever play has five kids, 40 grandkids and he has never missed anything—and that was Jack Nicklaus."
Couples said he tried to watch LIV's Mayakoba event on the CW but that it was "so bad" that he couldn't take it. 
He's not the only former champion to throw some shots at Lefty.
"Phil has said some things that a lot of us committed to the tour and the legacy of the tour have been against…some of his views on how the tour should be run, could he run—there's a lot of disagreement there," Woods said at last year's PGA Championship. 
As for what the mood will be like inside the room—you'll be shocked to know Scheffler isn't too concerned.
"I'm not sure what I'm going to say," the world No. 1 said Wednedsay. For the most part, it's kind of a group thing. I'm not quite sure what the vibes will be like. I think we're all there to play in the tournament, and celebrate the Masters, and celebrate all being past champions. I think the dinner will be really special to be able to gather together again, I'm sure we'll put all that other stuff aside and just have a good time together. Just because guys joined another tour doesn't mean I'm not friends with them anymore or that I think differently of them as people. They're all my friends, and we're all just going to hang out and have a good time. It's a pretty special group of people and just looking forward to all gathering together."