The NBA Has Suspended Ja Morant 8 Games For Going On Instagram Live At A Colorado Strip Club While Holding A Gun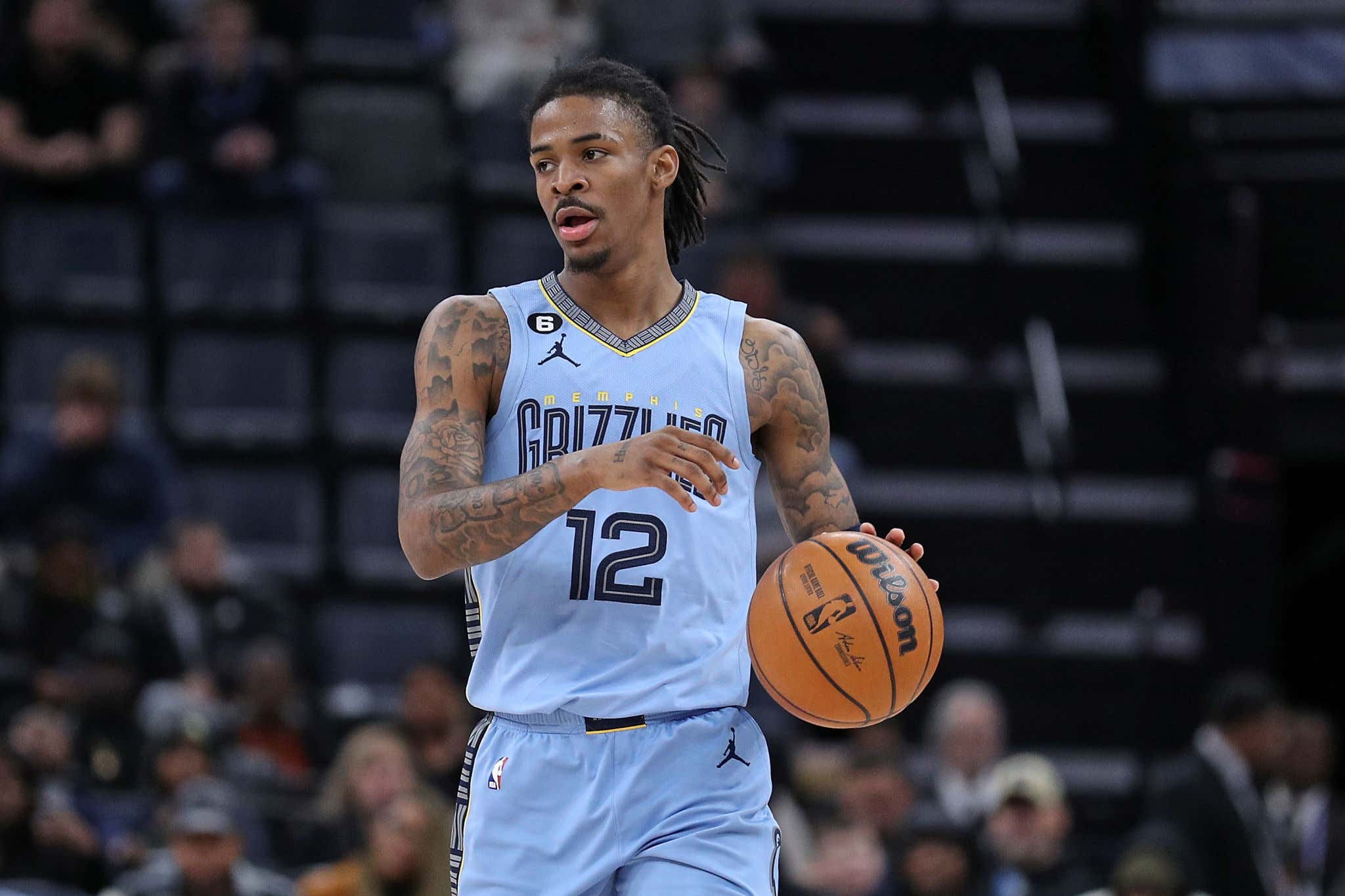 Justin Ford. Getty Images.
First and most importantly, I think most rational and sane people hope that Morant gets whatever help he needs as he works his way back from this whole situation. There are obviously things that are bigger than basketball when stuff like this comes up, and that's truly what's most important.
At the same time, the basketball side is also pretty substantial. After the Colorado police determined there wasn't enough evidence to charge Morant with any crime, the big question then became what would the league do? Would Adam Silver make an example out of Ja? Would it be a slap on the wrist if the investigation came up empty? We all were just waiting to hear.
Now we know. 
With Ja eligible to return Monday the 20th, my guess is we'll see him return in one of the two games against HOU
The Grizzlies have actually done an OK job of surviving without Ja (and Brandon Clarke, and Steven Adams) to the tune of a 6-3 record over their last 9 games which has helped them keep pace with the red hot Kings, and even own a 1 game lead for the 2 seed as of the writing of this blog. Being able to add a guy who can do this
seems like a pretty big deal.
The biggest deal though is the fact that we're going to be able to see Ja in the playoffs. For a team with title aspirations, that's fairly important. If we're going to be blessed with a potential GS/MEM series, I want Ja playing. We saw how that went last year once he got hurt, so this time around if it happens I want to see everyone active and healthy. It almost makes you wonder if the NBA and Adam Silver factored this into his suspension. As one of the young stars of the league, Ja Morant puts asses in seats and eyeballs on the product. At the end of the day we know the NBA truly only cares about money, so I imagine that had to be factored in on some level. 
Hopefully, this entire situation was a bit of a wake-up call of sorts for Ja, who legitimately has the world at his fingertips. He has everything to lose and nothing to really gain by acting like an idiot, so the hope is he finally understands that.