Packers President Mark Murphy Just Gave An Interview Where He Basically Admitted Aaron Rodgers Career With The Packers Is Over While Talking About The QB In The Past Tense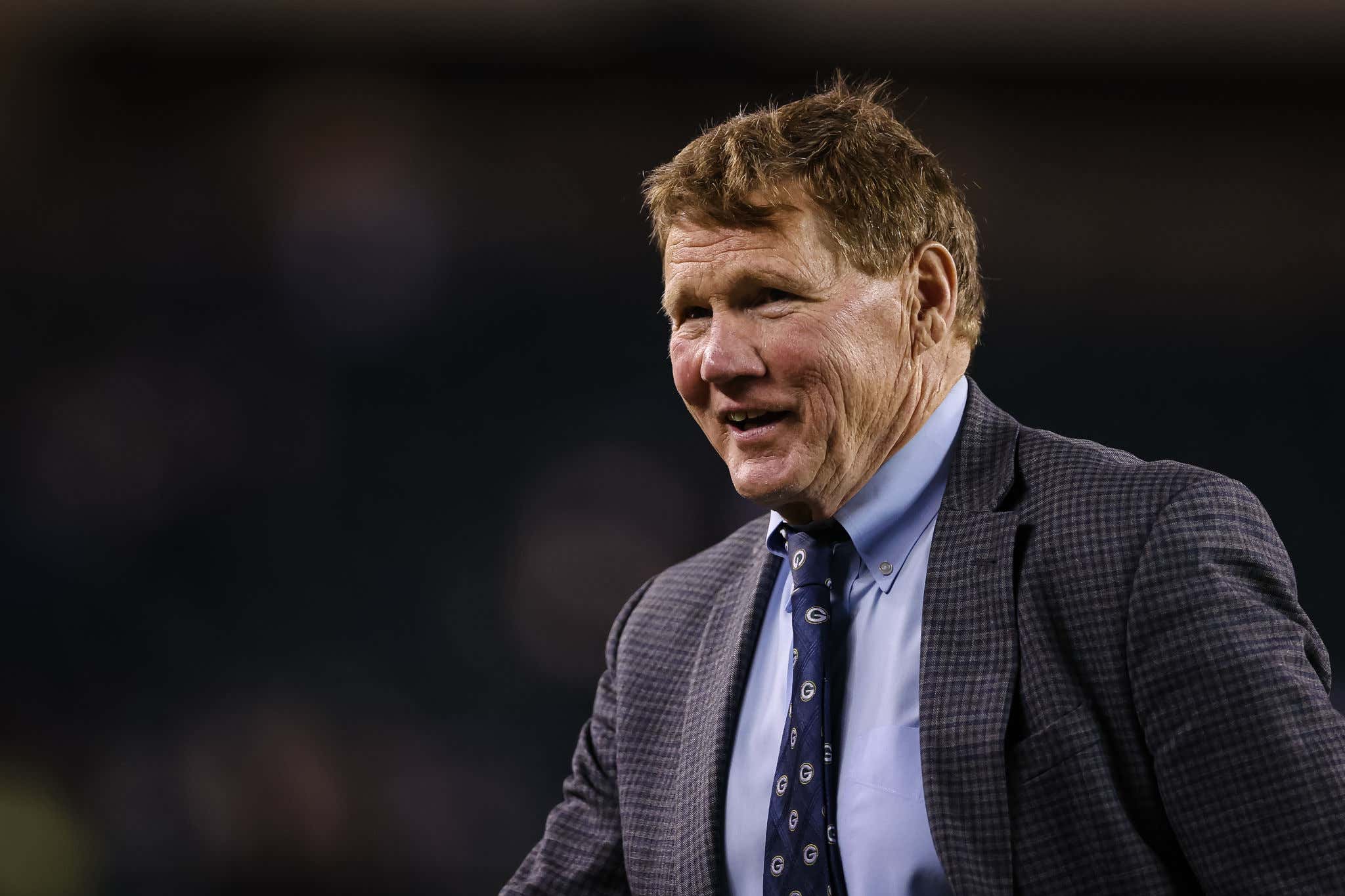 Scott Taetsch. Getty Images.
Packers President Mark Murphy is a rather dumb individual. I believe he means very well, but whenever he's in front of the cameraI tend to wish he wasn't. He LOVES to speak to the media and say things he shouldn't which in turn puts the Packers in rather unfortunate positions. During one of his toe-tags with Rodgers in the past he advised the QB to keep the drama private. A few days later unprovoked, he called Rodgers a "complicated fella." 
Well, as the Packers are on the precipice of getting a deal done with the Jets he decided it would be a good time to do an interview. Keep in mind Green Bay was already working with very little leverage to begin with. 
Wild. So we're talking about Rodgers in the past tense. Mentioning retiring his number and honoring him in the future. I mean yes we all kinda got the hint the last few days Rodgers and the Packers were heading for a divorce, but nothing is done yet and he's talking like this. This is like when Tom Holland would just reveal all the Marvel spoilers in random interviews forgetting they're the most secret things in the galaxy. Why are you talking?!??!
And then...
Basically we really want that 1st round pick and if you don't give it to us I'm just gonna have to forget what I said in the first part of this interview about Jordan Love and talking about Rodgers in the past. Seems like the ball is in Aaron's court and it's up to him to make the final call. What he's waiting for I haven't the slightest clue other than he loves the circus. 
The more I keep thinking about it, I feel like the compensation is going to be next to nothing. Whatever, just end this nonsense once and for all. 
P.S. this was too funny to not include