Monday Rap: Kurt Kitayama Slays The Giants, And Why I'm Okay With Limited Fields But Not Okay With No-Cuts
Michael Reaves. Getty Images.
Kurt Kitayama stands alone after a gloriously brutal day at Bay Hill
With one unfortunately quick swing, Kurt Kitayama torpedoed his chances to win Arnie's tournament. He had to have. Already a massive underdog in a field full of stallions, he'd played a highly impressive first nine, but that was all coming undone now. A double-cross left finished six painful inches left of the boundary line, and a desperate plea to a rules official yielded a refreshingly quick decision: that's out of bounds. 
Kitayma's third wasn't much better, and he made 5 on his second ball for a triple-bogey 7 that brought everyone and their mother back into the tournament. Jordan Spieth looked the most likely contender. But come winning time the putter, of all clubs, didn't comply. Then it was Rory McIlroy's turn to take advantage of an opportunity that fell into his lap, to answer Scottie's win in Phoenix and Rahm's in L.A. Rory, too, held the solo lead before back-to-back bogeys on 14 and 15, and a missed 10-footer for 18 to post nine under, did eventually him in. Just before McIlroy came Harris English's 9-under bid on the exact same line. It was low all the way. Scottie Scheffler got his nose in there, and when he split the fairway on 18, you sensed he'd stick a wedge into that famous 18th pin placement and steal yet another trophy.  Only he fatted it and needed three more from there for a buzz killing bogey. Tyrrell Hatton made an appearance, and he made a bunch of noise and hand gestures, but all the gesturing in the world couldn't get him to that magic 9-under number. 
All the while, pesky little Kurt Kitayama kept punching back. He'd absorbed that ninth-hole wound, found his feet and carded eight straight pars to begin his back nine. That steady-eddie play kept him afloat while the chaos unfolded around him, but the eighth of those eight pars took some wind out his sails: a three-putt par on the par-5 16th felt like a bogey, and he now had the difficult 17th and 18th to navigate. He'd likely have signed up for two pars and a playoff right then and there. 
Then, the shot that changed his career. 
Kitayma pured a 6-iron to 14 feet on the par-3 17th then hearted his birdie putt for an ultra-macho birdie, and an equally macho par from the left cabbage on 18 sealed a victory for David over a half-dozen Goliaths. He credited a familiar face for helping calm the nerves when things started moving quickly on the ninth: Tim Tucker, his new looper, Bryson DeChambeau's old one. 
"I just wanted to let him know how I felt," Kitayama said of his little chat walking from 9 green to 10 tee. "I still felt comfortable. I didn't feel out of place. It was just one bad swing. He kind of backed me up. He said that, he goes, 'I know, you look fine.' And that helped."
Kitayma's story is professional golf at its romantic, meritocratic best. An unheralded college player—his teammates affectionately called him Project, as his freshman-year play didn't exactly portend a PGA Tour future—who then racked up frequently flyer miles on airlines you've never heard of. Kitayma's first career victory came on the Asian Development Tour. He's played the Asian Tour. The Japanese Tour. The Canadian Tour, and the Sunshine Tour, and the Australasia Tour, and PGA Tour China and, finally, some stability on the DP World Tour. He won twice overseas—in Mauritius and Oman, because this guy's been everywhere in search of a paycheck— and had carved out a very solid living for himself.
But, like so many Americans abroad, this California boy always wanted to return home and play the PGA TOUR. It's why he entered the three-event Korn Ferry Tour Finals series in 2021 in search of one of 25 cards up for grabs that week. He got one, and a solid rookie season saw him finish 41st in the FedEx Cup playoffs, which ensured he'd get into the following year's Invitationals. He missed the cut at the first one, at Riviera. He won the second. And he beat some pretty damn good players to do so. 
"Going into the day you know who is near the top and you just pay attention the whole day," Kitayma said. "You can't ignore it. You got to know where you're at and you know who is there and just embrace the whole situation, I guess."
Why I'm Okay With Limited Fields, Huge Money Events 
It was impossible to not analyze Kitayma's victory through the PGA Tour-LIV Golf prism. On Wednesday, the PGA Tour announced wholesale changes to its schedule, carving out eight no-cut, huge-money events for 70-78 players. Kitayama, it should be noted, would've gotten in to this year's API had next year's rules already been in place—the top 50 from the final FedEx Cup standings are exempt into all eight of the following year's designated events. And therein underscores the main difference between the designated event model and LIV Golf's season: every single one of those 50 players earned their way in with their performance. The rest of the field will be comprised of:
—The top 10 not-already-qualified players in the FedEx Cup who, too, earned their way in.
—Five-ish players who earned their way in with their play in recent non-designated events
—A few sponsor's invites, a category made with one man in mind
LIV's 48 guys, at least for this year, were almost entirely hand-picked by whoever's running that show. (The PGA TOUR would argue it's Yasir al-Rumayyan; LIV would insist Greg's at the wheel). Poor play in a PGA TOUR season will result in a demotion of sorts to the non-designated event slate. Poor play in LIV Golf events, so long as you're a recognizable name, doesn't change which tournaments you get into. There will, however, be turnover from one designated event to another. Hot players will get their chance to prove themselves on massive stages, to become (golfing) household names. Win a non-designated event and you're into the next designated event. Keep it rolling and the world is yours. Tom Kim did it. So did Cameron Young, and Kurt Kitayama. It's hard, but it's possible. Each LIV event, on the other hand, will have the same 48 guys. Sihwan Kim will be in Tucson despite shooting 23 over par for three days. So will Chase Koepka after his 75-82-74 in Mexico. 
The designated-event model, as Ponte Vedra has labeled it, might've made the path to stardom a bit narrower. But it is absolutely still open, and the rewards for getting there are sweeter than ever. 
"As we always say," says Matt NeSmith, who, at No. 40 in the FedEx Cup standings, could well end up sweating that top-50 cutoff. "Playing good takes care of everything."
Not everyone feels that way. In a spicy interview with Golfweek, James Hahn did not hold back in voicing what he believes to be a common belief among the more rank-and-file PGA Tour members. 
"They have created these elevated events where it significantly impacts other full-field events sandwiched in between full-field events," Hahn told Adam Schupak. "The solution to their problem is to limit the number of players that get into elevated events to force the other players to play in the other full-field non-elevated events," he said. "To me, it's a road that we have to be very careful on because going to back our mission and our purpose is to be able to create the best playing opportunities for our membership and be able to contribute and donate back to the communities and the charities that we play in. It seems like the major theme over these past few years has been how do we get the most money to the most popular players on our Tour?
"I use the word popular instead of best players because, granted that Tiger is one of the best players to ever have played this game, but he just won the PIP money two years running without really playing golf, without being ranked in the top 1,000 and without keeping his card. I never would have imagined growing up that someone could make more money just for being popular than for how good they are on the course."
He's got a point with the "popular" thing. At least over the past two years. For this season, only the top 20 finishers in the PIP are required to play all but one designated event. And while there was significant overlap between the top 20 players in the world and the top 20 finishers in the PIP, it's true that Tiger's back-to-back victories poke a massive hole in the tour's "meritocracy" argument. That's changing though—there seems to be widespread belief that the Player Impact Program was a band-aid of sorts to stop the bleeding, to hand the top players a big payday to keep them from taking it somewhere else. The PIP has been shrunk from 20 players and $100 million to 10 players and $50 million, and it's my understanding that it won't impact tournament eligibility.
I do, however, take issue with Hahn's comments on a more philosophical level. Saying the mission of the PGA Tour is to "create the best playing opportunities for our membership" feels pretty outdated. The mission of the PGA Tour is, or should be, to entertain fans and identify the top golfers in the world. It's an entertainment product; I reject the notion that they have some sort of philosophical obligation to look out for the guys in that 70-120 range. 
Now, are the "stars" benefitting from these changes? Of course they are, but "stars" is really just another word for "best golfers." Few would argue that Scottie Scheffler has Brad Pitt's charisma. He's a "star" because he's fucking excellent at golf, and for no other reason. Stars also change. They burn bright and they fade into the abyss. Guys like Brandt Sneaker, Webb Simpson, Matt Kuchar—they would've been top-50 locks 10 years ago. But they're no longer the consistent top-performers they once were, and they won't get into those events just because people know their name. It's all earned next year. So, when Hahn says it's a way for the stars to reward themselves—it's really a way to better reward the top 50 players from last year, and the hottest players at the moment. It's not like only 10 players get these benefits. Andrew Putnam finished inside the top 50 last year. So did Russell Knox, Taylor Pendrith, Denny McCarthy, J.J. Spaun, Aaron Wise and Maverick McNealy. Stars? No. Excellent golfers? Yes. And on the world's premier golf tour, shouldn't the best players be rewarded?
I'd also argue that the rank-and-file players are better off than they were before this whole LIV ordeal. Purses have risen across the board, and for those rank-and-file players who elbow their way into that designated tier, it's riches on riches on riches. There's also the $500,000 guaranteed income for all players with a card this year, and a $5,000 weekly for stipend for non-exempt members (126-150). It boils down to this: Did the top players get a sweet deal out of this? Yes. But that's just how the world works. In any industry, the most talented enjoy greater leverage and rewards. Now, that's not to say top players should leave everyone else out to dry, but that's not happening here. 
Why I'm Not Okay With No Cuts
It's probably clear by now that I have no problem with the limited fields, and I have little sympathy for players who want more money and opportunities without earning them. I do, however, hate the no-cut move. I see no reason why they couldn't have gone to top 35 and ties after two rounds. The cut—but more importantly what the cut represents, which is a tried-and-true format that connects us with generations past—was one of the PGA Tour's key differentiators from LIV Golf. Go out there and earn your money. Eat what you kill. Now, you're eating no matter what. 
The cut essentially splits the tournament into two—for a good half the field, the first battle comes with making it to the weekend. It's what leads to compelling scenarios like the one Greg Koch found himself in. Koch, a club pro who won his PGA of America section championship to get into the API field, needed to come back to finish the finale hole of his second round on Saturday morning. (The pace of play on tour has been offensively bad; the Tour hasn't finished both rounds on a Friday since Jan. 26, and the last Friday cut for a full-field event was last November, but that's a whole separate discussion for another time.) If he made birdie, the cut would've moved to +1 and seven players would've been eliminated. A par, he makes the cut, and so do the seven others. A bogey, the seven others make the cut but he doesn't. It was a battle-within-a-battle, and the tour felt it was cool enough to tweet it. 
Koch celebrated like he'd won the tournament after knocking in a 3 1/2-footer for par. 
This tweet thread from Eddie Pepperell confirmed that that sort of mini-victory—making the cut when maybe you don't have your best stuff—those are little victories that matter to a professional golfer. For the biggest PGA TOUR events to do away with that dynamic feels…short-sighted. 
Now? The first two rounds of those events are important for positioning, sure, but it takes away a ton of that Friday-afternoon pressure. The big argument in favor of the no-cut format is it allows the tour to guarantee that, if a sponsor fronts the cash, the tour's stars will be around for all four days. But here's the thing about the stars: they don't miss many cuts. That's why they're stars. Of the top 10 ranked players in the field this week—so, 1-11 in the world, just skipping Cameron Smith—only Collin Morikawa missed the cut. At the Genesis, the only one who missed it was Matthew Fitzpatrick. Was the Arnold Palmer Invitational significantly harmed by Morikawa's absence? Did Riviera suck because Fitz wasn't there? Not even a little. The only guy that's significantly impacting a weekend crowd size with his presence is Tiger Woods, and we shouldn't be making rules for a guy who's going to play maybe one of these eight designated events a year. 
Perhaps the sponsors really did demand the no-cut guarantee. Or perhaps Hahn does have a point on this one: the best players saw an opportunity to reward their play with guaranteed money, and they did it. But again, they're the best players. They earned that leverage.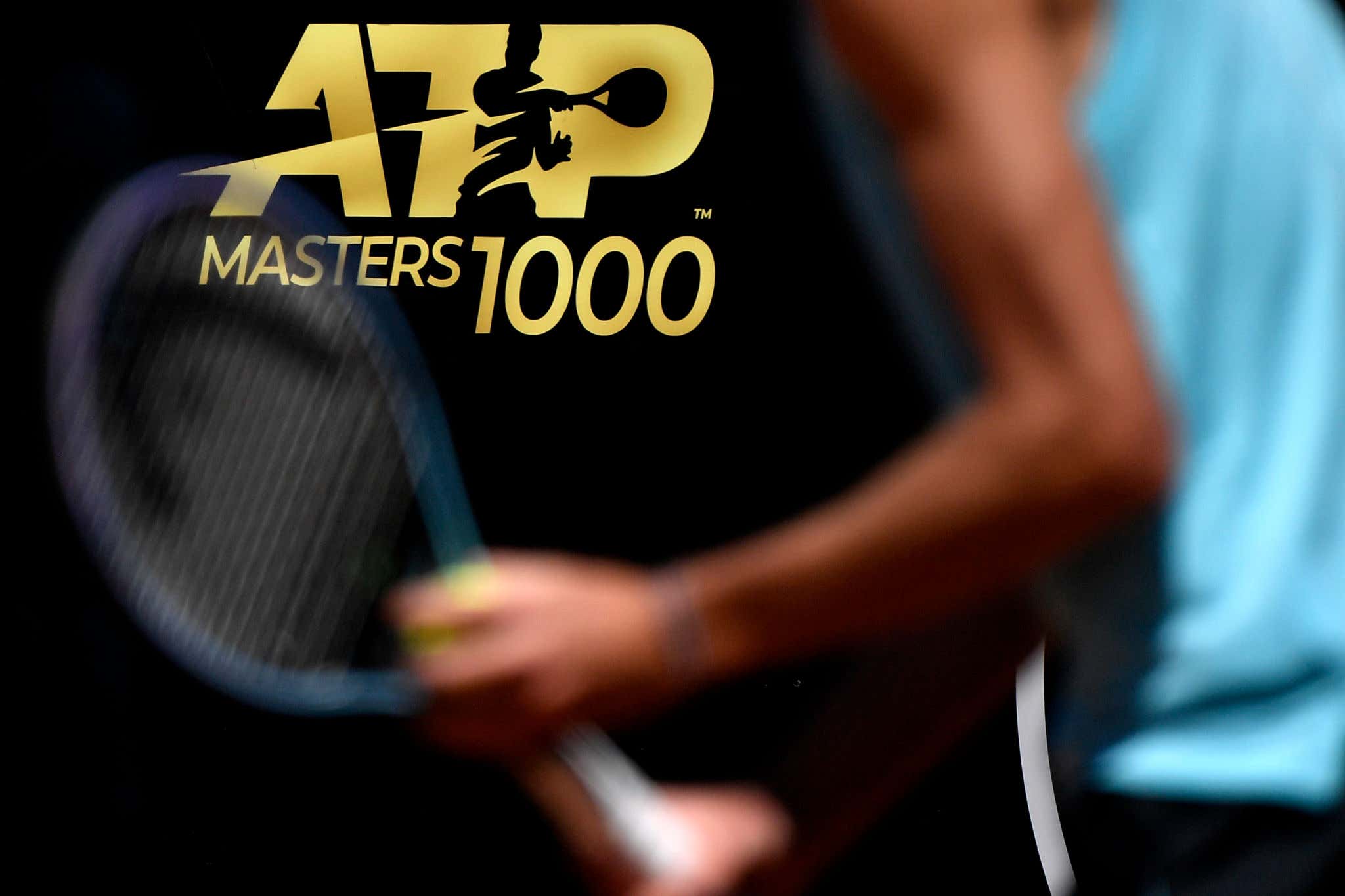 Insidefoto. Getty Images.
Why the no-cut trend is making golf more similar to tennis, and not in a good way
We've now had four designated events this year and all four have provided quite a show. In Hawaii, we had Collin's collapse. In Phoenix, Scottie's return. In LA, Rahm's rampage. And at Arnie's Place, a challenger beat the established. There must be a few people inside PGA Tour HQ wondering why, exactly, they're messing with this formula. 
Still, they're doing it. With the way next year's schedule works out, the top players in the world will likely play:
—8 designated events with no cut
—3 FedEx Cup playoff events with no cut
—The Players Championship
—4 major championships
—4-6 full-field, non-designated events
That means that, next year, the only time the PGA Tour's premier players compete in a full-field event, with all the top guys, and a cut, will be the four majors and the Players Championship. The smaller-field, no-cut move brings tennis' ATP Tour to mind. Top tennis players only play best-of-five sets four times a year, at the majors. The ATP owns none of the majors. Last year, the ATP tour had eight Masters 1000 events that have a smaller draw and a bigger purse. They're essentially the PGA Tour's designated events. All the top healthy players. Still, their wins don't carry nearly as much weight as the majors for two reasons: the history, and the best-of-three format. Upsets are more frequent in best-of-three because a longer match allows water to find its level, and for the superior player to emerge. 
Up until last week, the only real difference between winning the tour's top events—think: the Memorial, the Genesis, the API—was the history. Now, it's the history and the format. Standing alone at the end of a week, having beaten 100-plus other guys, when half the field went home on Friday—there's a certain weight to that. 
If there have been any winners in golf over the last two years, it's been the majors. Even before Wednesday announcements, both the PGA Tour and LIV Golf crafted their schedules around them. They emerged as the Champions League of golf, the one stage where all the best players in the world, including the LIV ones, play one another. The majors know this, and it's why they've tried to stay as neutral as possible and not involve themselves in the pettiness. One could argue that by not creating an avenue for top LIV players to get in that they've de-facto sided with the PGA Tour. And yes, it does seem that the four governing bodies of the majors would choose the PGA Tour over LIV in a two-candidate election. But they haven't banned LIV guys because having them only increases the drama and the significance of their tournaments majors. 
Now, they have the reunion-post-schism angle—and now there's only one full-field PGA TOUR event with all the top players and a cut. Those four tournaments will feel like a throwback of sorts, like stepping back in time into a bygone era of professional golf that forces the best players to beat 140 others, be in the top half after Friday and stand atop the leaderboard after four rounds. Plenty will view those events as the True Tests of golf, just like beating Nadal over best-of-five carries way more weight than beating him in best-of-three. 
Elsewhere…
—Rookie Nico Echavarria secured a two-shot victory over Akshay Bhatia in this week's opposite-field PGA TOUR event, which might draw the weakest field all year. Bhatia, you might recall, took some serious flack when he eschewed college golf to turn professional at 17. He struggled for a few years there but eventually got Korn Ferry Tour status, and a KFT win early last year—with his golf-novice girlfriend on the bag, which went semi-viral—appeared to have him on his way to the PGA Tour. But he played very poorly the rest of the year and missed being in the top 25 after the regular season and didn't do much better at finals. 
Now 21 with longer hair but still that skinny-as-hell frame, Bhatia's solo second finish was good enough to get him Special Temporary Membership on the PGA Tour, which means he's no longer confined to the maximum 12 starts a non-member can make. Given his look and his backstory—he was an all-world junior—he'll get his fair share of sponsors invites. 
An exciting prospect to keep an eye on. 
—Jin Young Ko beat Nelly Korda to win the HSBC Women's World Championship event in Shanghai. It's Ko's first win of the year after the former world No. 1 battled injuries throughout 2023. Korda, world No. 2, has finished sixth or better in her first three starts of 2023. 
—Two outsiders enjoyed excellent showings among all the stars at the API: Pierceson Coody and Ludvig Aberg. Coody, grandson of Charles Coody, finished first in the PGA TOUR U standings last year. Had he done that this year, he'd have earned immediate promotion to the PGA Tour, but winning that list last year only got you a Korn Ferry card. He won his third KFT start last summer but played poorly in the Korn Ferry Finals series and didn't get his PGA Tour card. As such, he's back on the KFT this year but got a sponsor's invite into the API and finished T-14. 
Ludvig Aberg, a Swedish senior at Texas Tech, is the current leader in the PGA TOUR U standings. He, too, got an invite, and he stood inside the top 10 heading into the weekend. A rougher weekend saw him drop to T-24, but that's till a highly impressive performance for a current college student. It's further proof that the top college players are more polished than ever before and can absolutely hang on the PGA TOUR. 
—I disagreed pretty strongly with something Rory McIlroy said this week. After missing a 10-footer that would've put him in a playoff with Kitayama, McIlroy was in cheery spirits in his post-round interview. Until, that is, he started talking about the conditions. 
"It's hard because the lead's changing hands with guys making bogeys, not really making birdies," he said with a wry smile, clearly not speaking his entire mind on the conditions at Bay Hill, which he also didn't like last year. "So I don't know how people find that entertainment value?"
He's insinuating that fans prefer watching guys make birdies and birdies and more birdies. No! One of the reasons Sunday's round was such good TV was the course was part of the story. Missing a fairway came with a penalty. You could attack certain pins, if you dare, or you could play it safe. Watching Kitayama make a triple-bogey—who hasn't made one of those?—and then punch back with eight pars and a clinching birdie? That's the good stuff. We love watching guys plot their way around a, in Jon Rahm's words, "fucking hard" golf course. We already know these guys are the best in the world; we don't need to see all of them shoot 66 to know that. Birdies aren't nearly as cool when everyone's making them.
Granted, not every golf course can play as springy and crispy as Bay Hill does. But if McIlroy's view is shared by other players, and the Tour itself—that fans wanna see birdies in bunches—then they're just completely off. In my opinion, at least. 
—Earlier this week Rory McIlroy called for some future designated events to be outside the United States. I couldn't agree more. Three of the four majors are already in the United States, as is the Players Championship. The PGA Tour absolutely should try to visit other golf-mad regions to extend the fanbase. Getting the Genesis Scottish Open and the RBC Canadian Open in the mix seems most realistic, but let's dream big: a third designated event in Australia. If the final group went off at 9:00 a.m. local time in Melbourne, that'd come live on American television at 2 p.m. in Los Angeles, 4 p.m. in Chicago and 5 p.m. in New York. That's very doable, and we could use more primetime golf in our lives. The players would love getting to play on different-style golf courses and see another incredible part of the world. As for the travel—yes, it's not ideal to fly across the world for one week. But a bunch of guys were happy to make it to the Saudi International for the right price, and a $20 million purse would probably do the trick. Make it the second of a back-to-back designated event stretch, so the guys can rest the following week. It's not likely to happen, but I'm getting pretty amped thinking about it. 
—Woof…that broadcast. After CBS crushed it with its west-coast coverage, NBC delivered a stinker yesterday. There were full commercial breaks during crucial moments. They abused the "Playing Through" feature time and time again. They didn't provide nearly as much information about the shot itself as CBS did. They didn't debut any new graphics or diagrams or visuals or really anything at all. I understand how the television models work, and the role advertisers play in that model. But I also know that the consumer experience matters, and CBS seems to be making changes with the viewer in mind. NBC? Not so much. 
—LIV Golf said its Mayakoba event received 3.2 million viewers across "all platforms," which isn't a metric we typically see. They also cited "internal data" as part of their calculation, so believe into that as you will. All that said, according to Golf.com's James Colgan, who's crushing the golf media beat, the CW numbers reported by LIV/iSpot were actually lower than those reported by Nielsen. I'll let him add the context:
Still, the CW president said the opening-week numbers surpassed expectations and that he was excited about the future. 
—Justin Thomas and Mike Walrath won last Monday's Seminole Pro-Am, which had a better field than both the Honda Classic and LIV Mayakoba
—Just like that, it's Players Championship time. Tiger's not playing but all the other big boys are. Let's have ourselves a week. I'll be on-site starting Tuesday and we have merchandise in the official merchandise tent. If you're coming to TPC Sawgrass at all, do say hi. And thanks for reading. 
Until next time,