Tom Sizemore, Tough Guy Actor Who Left His Mark In Several '90s Touchstones, Dies At 61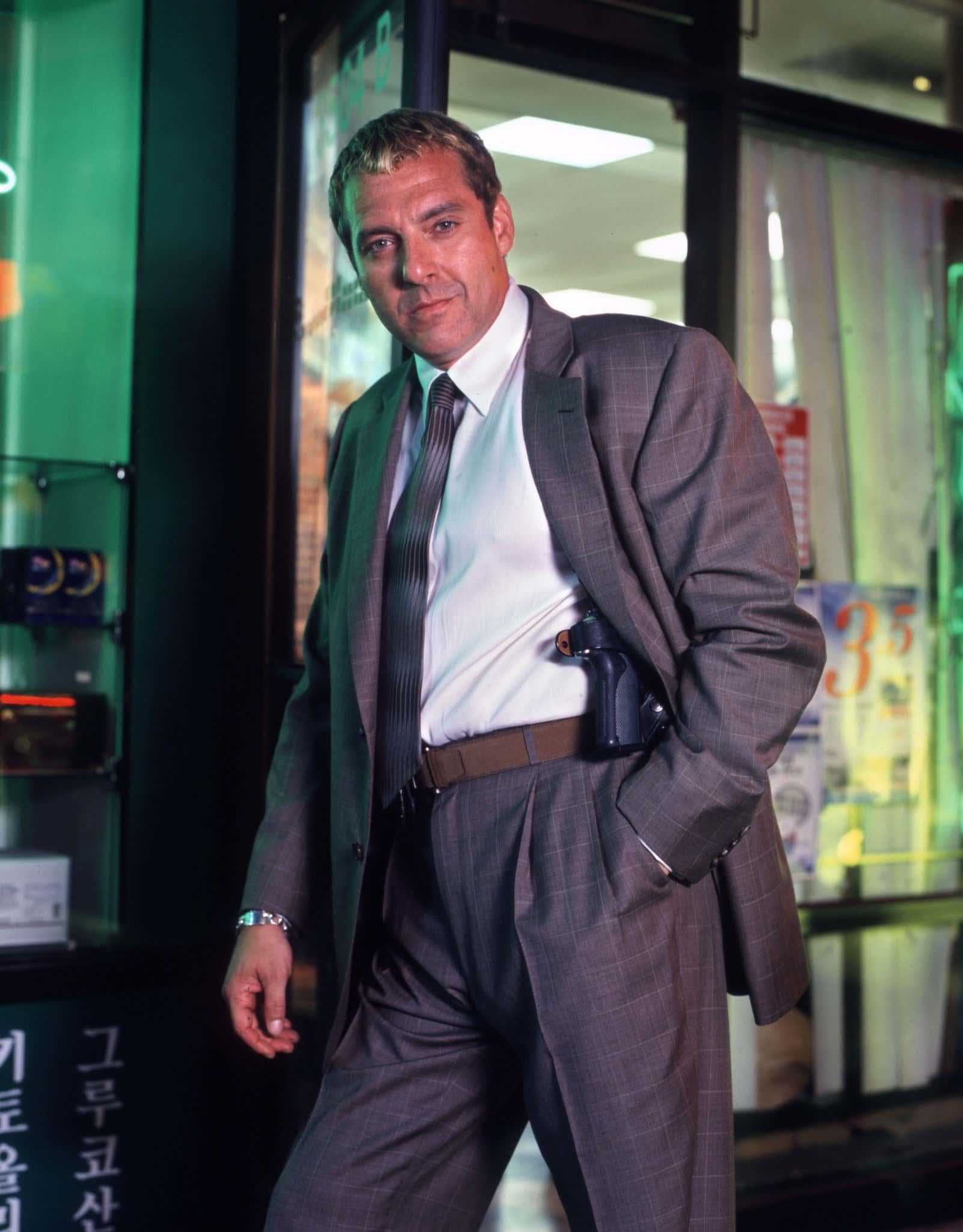 CBS Photo Archive. Getty Images.
Two weeks after suffering a brain aneurysm and a stroke, Tom Sizemore, the rugged actor whose eye-catching performances enhanced several of the biggest films of the 1990's, has died at the age of 61. Last week, doctors informed his family that there was nothing further they could do to help the comatose Sizemore and he was soon taken off life support.
Equally adept at playing scumbags or war heroes, the Detroit native worked steadily for the next 34 years after making his cinematic debut in the Sylvester Stallone prison-set cult romp LOCK UP. When assessing Sizemore's on-screen career that boasts 229 IMDb entries and another 31 upcoming, you immediately zero in on his most fruitful decade---the 1990s. 
From '93 to '98, Sizemore could be seen in four of the biggest and best movies of the era and they still get great run today thanks to the work of directors Tony Scott, Oliver Stone, Michael Mann, and Steven Spielberg. Not only could he be seen in them, you couldn't take your eyes of him when he was on the screen. Whether it was gung-ho cop Cody Nicholson in TRUE ROMANCE, dirtbag cop Jack Scagnetti in NATURAL BORN KILLERS, pro bank robber Michael Cheritto in HEAT, or Sergeant Horvath in SAVING PRIVATE RYAN, Sizemore had a distinct presence that drew in viewers not quite sure if he's a good guy or a bad guy, cop or crook but they'll stick around to find out because of the talent on display. 
He nailed four disparate roles working with four A-list directors plus a slew of others and was quickly putting together a hell of a resume. Sizemore looked like a guy you shouldn't and wouldn't fuck with. He had heaps of talent and a commanding screen presence that he also displayed in his uncredited cameo in POINT BREAK…
…as well as "China Beach", PASSENGER 57, HEART AND SOULS, WYATT EARP, STRANGE DAYS, DEVIL IN A BLUE DRESS, ENEMY OF THE STATE, BRINGING OUT THE DEAD, PEARL HARBOR, and BLACK HAWK DOWN.
But as fast as the plum gigs came, they disappeared just as quick due to Sizemore's addiction issues dating back years as well as some ugly legal problems. However he had no shortage of work opportunities and paid the bills mostly with direct-to-video schlock. He would stay clean for a stretch than fall off the wagon again. He appeared on those awful exploitative shows with pseudo-docs attempting to get and stay clean. Unsurpringly, they didn't help. 
Yet Tom Sizemore marched on, battling whatever demons wouldn't give him peace, hoping to find serenity from the madness of addiction. And still making movies. 
Condolences to the family and friends of Tom Sizemore.