The Wildest Storyline At RNR20 Is This Hilarious Dude Blazey Who's 100 Days Sober, Repping Friends of Jerry, Just Sparred For The First Time On Monday, And Trains At Stipe Miocic's Gym
Rough N Rowdy is one of the most insane sporting events I have ever watched. Rarely can you turn something on and not know a single thing about the participants and it's still interesting. There's just something that will always be intriguing about hillbillies beating the shit out of each other, storylines or not.
But sports are undeniably better when you know something about the participants. Golf is way more intense when you know the personalities and rivalries. The NBA is better when you know who has been beefing on social media or who is currently banging Larsa Pippen. And RnR is better when the fighter has a story that speaks to you.
Tomorrow night at 8pm, The Real Dick Blazey is fighting Big Dawg in a matchup of a couple guys who certainly look the part. Since I saw that Blazey was from Cleveland I figured I'd reach out and found out about him. And let me tell you, his story is awesome.
"I just hit 100 days (sober) today.  Last year I was in and out, this is the longest I've put together. Just got tired and my daughter is seven now so as she's at that age she's gonna have memories she remembers her whole life. And I don't want her having any memories of me as a drunk moron."
First of all, congratulations to him. 100 days sober is an accomplishment. But what's even crazier is that sobriety is also how he got into Rough N Rowdy in the first place.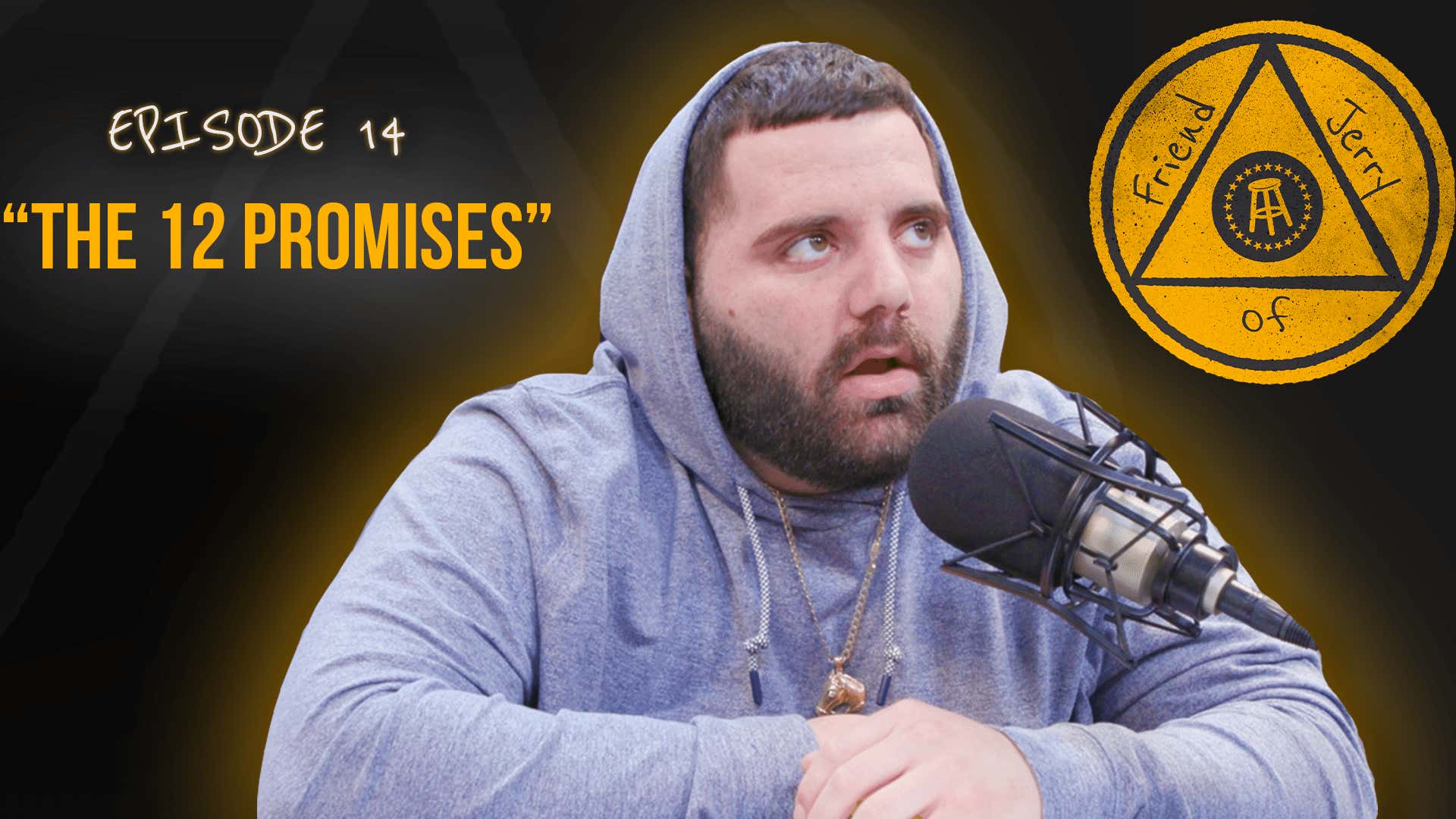 "Long story short sobriety is the whole reason I'm even getting the opportunity. I found Jersey Jerry through his Friends of Jerry podcast last July.  Been participating in his Tuesday night zoom meetings ever since then and have developed relationships with a lot of good people all over the country from that. I told Jerry I wanted in to represent the friends of Jerry and he got me in."
Jerry got Blazey in RnR on just 16 days notice so Blazey just sparred FOR THE FIRST TIME EVER MONDAY NIGHT!
"Fuck no (I don't have fighting experience). I just sparred for the first time Monday.  But I been training out at Strong Style doing what I can with the time I have. I'm confident I'm gonna put this guy down in the 1st round. I seen his first fight and I highly doubt he's been training like i have."
And that may be true. Strong Style has been home to some heavy hitters in the MMA world. Cody Garbrandt, Dan Bobish, Matt Brown, Forrest Petz , and of course, the greatest heavyweight of all time Stipe Miocic.
I know RnR fighters are supposed to be laughable characters but all this adds a seriously amazing wrinkle to Blazey. But don't think he can't bring the shit talking and humor too.
"God damnit Im fucking him! I'm HIM McGraw. I'm in the hall of HIMS. I'm HIM Kelly, I'm HIM Duncan, I'm HIM Brown. I cant lie if I tried, baby. Because I'm Him Carrey." That's a quality promo right there.
He also brings the heat on on his IG account which made me LOL multiple times.
So Friday night not only should you buyrnr.com (you get $100 in vouchers with your purchase too!) but you should be rooting for Blazey. A hilarious dude who is working to make himself better.